From:TheBahamasWeekly.com


Ross University
New MERP session underway at Ross Bahamas site
By The Bahamas Weekly News Team
Aug 5, 2011 - 3:12:35 PM






Freeport, Grand Bahamas Island – The

new session of the

Medical Education Review Program (MERP) at the Bahamas site at the Seahorse Plaza in Freeport got underway on August 4th, 2011 and runs until November 2011.

"We are once again excited to announce a successful semester start of our MERP program and are pleased with the progress of the renovations that are currently underway to accommodate this large contingent of students," said Londell Albury, executive administrator at the Freeport site. "Devry and Ross administration remains committed to Freeport and we are certain that the Ross community of students, faculty, staff, family members and friends, will continue to have a positive impact on the Grand Bahama community."

The Medical Education Review Program (MERP) is a rigorous 15-week program designed to provide preparatory basic sciences course content for medical school education. The selected courses integrate and articulate with coursework and content offered in medical education basic sciences curriculum, and prepare students for successful entry to medical school.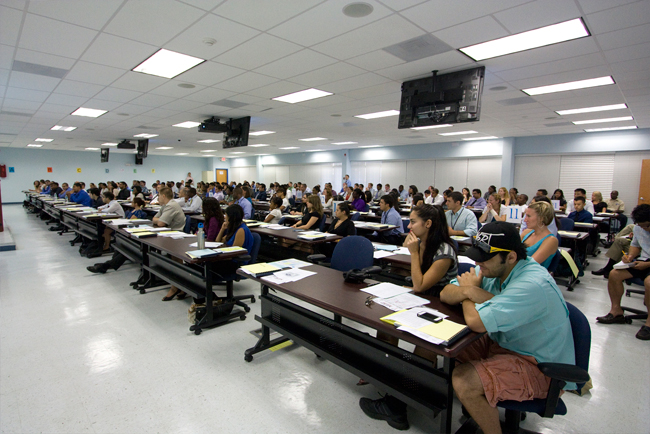 Students preparing for entry to Ross University School of Medicine (RUSM) undertake the medical education review program to successfully prepare for entry to RUSM. Any student not meeting the passing criteria during the semester will not be promoted to RUSM. Students are not allowed to repeat the course.

Ross University School of Medicine was founded in 1978 and is located in Dominica, West Indies. The Freeport, Grand Bahamas site was opened in January 2009, and is currently under operation by Ross University Bahamas Ltd. The Medical Education Review Program administrative offices are located in North Brunswick, NJ.



© Copyright 2011 by thebahamasweekly.com -