Grand Bahama Island – Ross University is pleased to announce and welcome Dr. Anthony Munroe as their new Executive Administrator for their Bahamas educational site.
Prior to his appointment, Dr. Munroe lived in Chicago and successfully served as president of Advocate Trinity Hospital and was named one of the Top 25 minority healthcare executives in the United States by Modern Healthcare Magazine. He has served as president of St. John Detroit Riverview Hospital in Detroit, Michigan and as president and chief executive officer of the Economic Opportunity Family Health Center, in Miami, Florida.
In this video you will hear remarks from Dr. Thomas C. Shepherd, President of Ross University; Sandi Cutler, Ross Director of Planning and Development, and Dr. Anthony Munroe.
"We are pleased to welcome this well-respected executive to our academic community of The Bahamas," said Dr. Thomas Shepherd, president of Ross University. "His skills are ideally suited to build on the achievements of Ross University. In addition to being nationally recognized for his expertise in healthcare leadership, strategy, cultural competency and diversity in healthcare, Dr. Anthony Munroe brings an impressive track record of success in world-class healthcare organizations. We are pleased to have him with Ross," said President of Ross University, Dr. Thomas C. Shepherd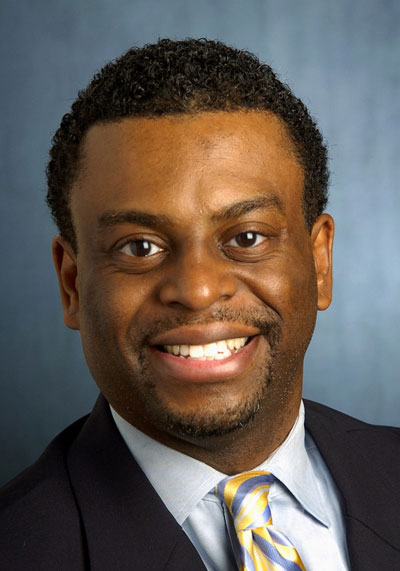 Dr. Munroe grew up in the Bronx, New York . Dr. Munroe completed his doctoral studies with a focus on health systems earning an Ed.D. in Health Education at Columbia University, Teachers College in New York, New York . and he holds a Masters of Business Administration from Northwestern University's Kellogg Graduate School of Management and a Master's of Public Health from Columbia University. He is a life member of Alpha Phi Alpha Fraternity, Inc.
Dr. Munroe has served on the Board of Directors of Health Choice Network; has been an advisor to The Miami Fellows Program; and served on the Community Advisory Board of the Brooklyn Medical Center – New York University. Dr. Munroe is a Fulbright Senior Specialist with the Council for International Scholar Exchange
"It is an honor to join the Ross University leadership team and I look forward to working with the wonderful people of The Bahamas, our faculty, students and staff as we educate future physicians," said Dr. Munroe when asked about his appointment.

Dr. Munroe is one of the first ten Kellogg Foundation and Congressional Black Caucus Foundation's national Public Health Fellows. He is also a board certified health care executive of the American College of Healthcare Executives (ACHE).
The Mayor and Board of Commissioners for Miami-Dade County with a Proclamation designating 'Anthony E. Munroe Day' have also recognized Dr. Munroe for his service and expertise. He has also received a prestigious Congressional Certificate for his work in healthcare.

Dr. Munroe is married to Michelle Marie Francis of St. Croix, Virgin Islands and they enjoy sports, traveling and spending quality time with family and friends.
Ross University was founded in 1978 and is a provider of medical and veterinary education offering doctor of medicine and doctor of veterinary medicine degree programs. The School of Medicine is located in Dominica, West Indies, and the Freeport, Grand Bahama campus recently opened in January 2009. The School of Veterinary Medicine is located in St. Kitts. Ross University's administrative offices are located in North Brunswick, NJ. Ross University has more than 9,000 alumni with M.D. and D.V.M. degrees. http://www.rossu.edu/