From:TheBahamasWeekly.com


Service Organizations
Preventing Teen Relationship Violence: The 'Healthy Relationships' Campaign
By Kirk Johnson
May 30, 2013 - 12:52:57 PM




Cat Island, Bahamas - With a focus on providing teens with the tools they need to build healthy relationships and avoid unhealthy ones, a team of Healthy Relationship Educators with the Bahamas Crisis Centre recently traveled to Cat Island to speak with high school students.

Talk show host 'Mr. Matters of the Heart' Kirk Johnson and psychologist Antoinette Lewis- Deveaux, attached to the Ministry of Education, met with tenth and twelfth graders of Arthur's Town and Old Bight High schools to talk about teen relationship violence, self-confidence, sexting and other life issues teens are experiencing.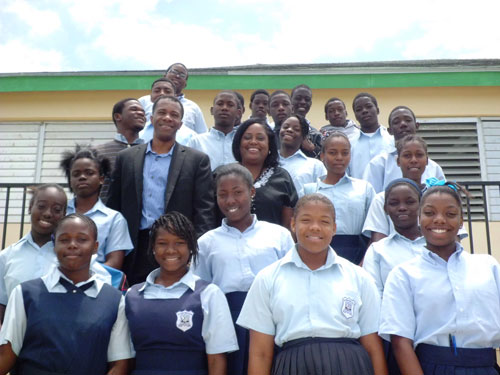 The 'Healthy Relationships' campaign is a project of The Bahamas Crisis Centre led by its director, Dr. Sandra Dean Patterson in partnership with the Department of Social Services, Volunteer Bahamas, the Ministry of Education, Science and Technology, Rotary Bahamas and other community advocates.

The ongoing initiative uses role plays and interactive discussions to teach teens practical life skills they can apply at school, home and in their social circles. The centre provides support and supplemental information through its 24-Hour Hotline (242) 328-0922, website www.bahamascrisiscentre.org and social media page www.facebook.com/bhscrisiscentre.


© Copyright 2013 by thebahamasweekly.com -