From:TheBahamasWeekly.com


Sports
Bahamas to Send Eighteen Athletes to Daegu World Championships
By Alpheus Finlayson, BAAA
Aug 11, 2011 - 5:21:42 PM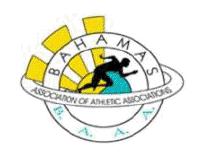 Nassau, Bahamas - After one of our most successful years in recent history, including our fourth place finish at the IAAF World Youth Championships in France, The Bahamas Association of Athletics Association will send a team based upon a mixture of experience and youth to this month's IAAF World Championships in Daegu, Korea.

The eighteen member team includes:

Experienced athletes:

Debbie Ferguson-McKenzie our Golden Girl, who won the Gold medal in the 200m at the 2001 Edmonton World Championships, the Bronze medal at the 2004 Athens Olympics and the Bronze medal at the 2009 Berlin World Championships will lead the team. She will also run the 100m in which she has a season's best of 11.09sec. Her seasonal best in the 200m is 22.76sec.

Ferguson-McKenzie's personal best in the 100m is 10.91sec done in 2002 and in the 200m, 22.19sec done in 1999.

Donald Thomas, our 2007 Osaka World High Jump champion has been selected to this year's team. Donald has had a successful 2010 and 2011 season. His 2.32m (7'7-1/4") ranks him tenth on this year's world list. His personal best is 2.35m( 7'8-3/4") done in Osaka and Salamanca in 2007.

Veteran

Leevan Sands

won a Bronze medal in the Triple Jump in the 2003 Paris World Championships and the 2008 BeijingOlympics. His seasonal best is 17.13m (56'2-1/2") and his personal best is 17.59m (57'8-3/4") Bahamian National record done in Beijing.
Bahamian National record holder in the 400m at 44.40sec, Chris Brown has finished in fourth place in the 2005 Helsinki World Championships, the 2007 Osaka World Championships, and the 2008
Beijing Olympics. He captured the 2010 World Indoor Championships title in Doha last year.

Chris won several Diamond League meets and ran a best of 44.79sec last month. This places him in eighth place globally.

Men's 4x400m relay

The Men's 4x400m relay should continue to have success. The team finished second in the 2005 Helsinki and 2007 Osaka World Championships and the 2008 Beijing Olympics. This team will be made up of veteran Chris Brown, Ramon Miller, Michael Mathieu, and newcomer Demetrius Pinder.

Reserves on our team include 2001 World Champion Avard Moncur, LaToy Williams, and Andrae Williams.

Women's 4x100m relay

The Women's 4x100m relay team consists of Debbie Ferguson-Mckenzie, World 200m Junior Champion Sheniqua Ferguson, World 2007 Youth 200m Bronze medalist Nivea Smith, and World fastest Junior 200m runner Anthonique Strachan. Reserves are Long Jumper Bianca Stuart and sprinter Cache Armbrister.

The Berlin 2009 team of Ferguson-Mckenzie, Chandra Sturrup, Christine Amertil, and Sheniqua Ferguson won the Silver medal.

Individual Competitors

Also competing in the 400m will be Demetrius Pinder, the BTC 2011 Sr. National Champion and Most Valuable Senior Athlete, who has a best of 44.78sec, seventh in the world list this season, and Ramon Miller, who was runner-up to Pinder at the BTC Sr. National Championships, who has a 2011 best of 45.34sec and a personal best of 44.99sec run in Berlin in 2009.

This will be Pinder's first World Championships.
Adrian Griffith will contest the 100m. He advanced to the second round of the 100m at the Berlin World Championships in 2009. He has a season's best of 10.28sec and a personal best of 10.19sec done at the Commonwealth Games last year.

Competing in the 200m will be Michael Mathieu who has competed in several World Championships as well as the 2008 Beijing Olympics. He has a best of 20.38sec.

In the High Jump Trevor Barry will be competing in his first World Championships. Barry has a personal best of 2.29m (7'6-1/4") which he did in 2010 to finish second at the Commonwealth Games, and at this year's BTC Sr. National Track and Field Championships in Grand Bahama. Barry won the Central American and Caribbean Sr. Championships last month in Puerto Rico.

In his first year as a senior, Raymond Higgs switched from the High Jump where he had held the Bahamas National Jr. record as well as the Carifta Games record to the Long Jump, where he jumped 8.15m (26'9"), the third best performance ever by a Bahamian.

Sheniqua Ferguson will join Ferguson-Mckenzie in the 100m. She has a personal best of 11.17sec done this season.

Still a junior with the best 200m time for juniors in the world this year, Anthonique Strachan will participate in the 200m.Her best is 22.70sec, also the best performance of all Bahamians this year.

First timer Nivea Smith will run the 200m, an event she captured at last month's Sr. Central American and Caribbean Championships in a personal best of 22.80sec.

Bianca Stuart, who set a new Bahamian National record and tied the Central American and Caribbean Sr. Championships record in the Long Jump of 6.81m(22'4") will be participating in her first World Championships team.

All of the athletes have qualified for individual events in the World Championships.
We congratulate all those athletes who are participating in their first World Championships.

The Bahamas finished ninth in the medal standings in the 2007 Osaka World Championships just after Jamaica, who finished eighth, and before Cuba, who finished tenth.

We anticipate another great performance by the 2011 team.

Team Personnel

Making up the team personnel are :

Team Leader- Ralf McKinney
Technical leader- Doyle Burrows

Coaches- Fritz Grant
Frank Rahming
Ronald Cartwright
And Dianne Woodside
Ms. Woodside, President of the Bahamas Track and Field Coaches Association makes history as the first Bahamian woman to be appointed as a coach for a World Championships or Olympic Track and Field team.

Physician- Dr. Rickey Davis
Physiotherapist- Ms. Oreka Thompson
Chiropractor- Dr. Phil Clausen

Congress Delegate - Mike Sands
Laura Pratt-Charlton
Linda Thompson

Media Relations- Alpheus Finlayson

Support

The success we have had this 2011 season would not have been possible without the prayers, and generosity of the Government, Corporate Bahamas, and individual contributors.
In this the most important meet of the year, coming before the London Olympic Games, we urge you to join us on facebook, www.facebook/ bahamasassociation of athletic associations, which continues to receive tremendous activity, follow us on twitter and follow the updates from Daegu which we will provide daily.

Thanks again for our coaches, the devoted Track and Field fans, and the media, who have done a yeoman's job in making the Bahamians aware of our successes.
BAHAMAS ASSOCIATION OF ATHLETIC ASSOCIATIONS
DAEGU WORLD CHAMPIONSHIPS TEAM
August 27-September 4th
Male

Adrian Griffith- 100m
Michael Mathieu- 200, 4x400m relay
Ramon Miller- 400m, 4x400m relay
Demetrius Pinder- 400m, 4x400m relay
Chris Brown- 400m, 4x400m relay

Raymond Higgs- Long Jump
Leevan Sands- Triple Jump
Trevor Barry- High Jump
Donald Thomas- High Jump

Avard Moncur- 4x400m relay
Latoy Williams-4x400m relay
Andrae Williams- 4x400m relay

Female

Debbie Ferguson-Mckenzie- 100m, 200m, 4x100m
Sheniqua Ferguson- 100m, 4x100m relay
Anthonique Strtachan- 200m, 4x100m relay
Nivea Smith- 200m, 4x100m relay
Bianca Stuart- Long Jump, 4x100m relay
Cache Armbrister- 4x100m relay

Team Leader-

Ralf Mckinney

Technical Leader-

Doyle Burrows

Coaches-

Fritz Grant
Frank Rahming
Ronald Cartwright Dianne Woodside
Ms. Woodside makes history as the first Woman appointed to coach either a World Championships or Olympic Games Track and Field team.

Physician

Dr. Rickey Davis

Physiotherapist

Ms. Oreka Thompson

Chiropractor-

Dr. Phil Clausen

Congress Delegates

Mike Sands
Laura Pratt-Charlton
Linda Thompson

Media Relations

Alpheus Finlayson



© Copyright 2011 by thebahamasweekly.com -