Last Updated:

Feb 6, 2017 - 2:32:04 PM
---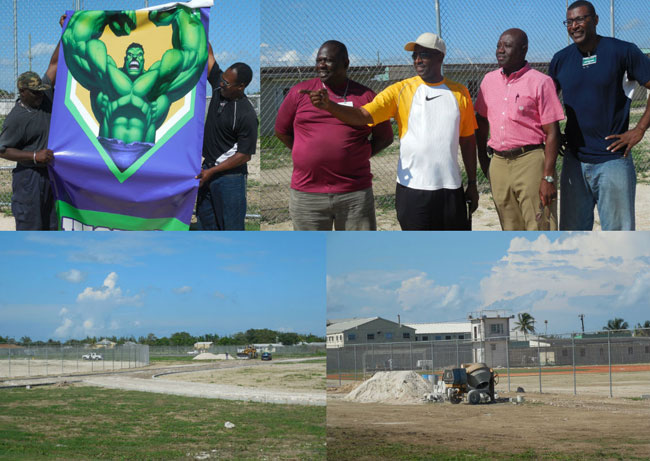 Nassau, Bahamas - Hon.BJ Nottage, Minister of National Security in earlier communications, outlined the commitment of the Government to improving the Rehabilitation Environment and Programmes at Her Majesty's Prison.

Recognizing that containment alone would not achieve the desired objective of reforming Prison Residents, increased attention was given to academics, personal development, trade skills training and spiritual guidance.

With the emphasis on addressing the needs of the whole man, the decision was made to put in place a structured activities initiative, which would be designed to create a competitive recreational setting, rediscovering athletic and sports skills.

HMP Supt.Patrick Wright,reviewed the policy of the Hon.Minister, assembled his management team and charted the way forward.

It was agreed, that progress had to come and, the time was now!

Convinced that it was time to think and act outside the box in order to arrive at the very best program, Supt.Wright turned to a noted activities designer and competitive performer.

With the overcrowding, the lack of activities, nurtured far too many challenges.
The Team heard of and contacted Sen.Hon.Greg Burrows, noted Baseball Youth Program developer; he was given a narrow window of opportunity, to respond to the need at HMP.

Well, in less than a month, the once overgrown landscape around the Prison, was surveyed, excavated and marked out to accomadate, first class team sports, facilities.
Taking shape right now, is a minor league baseball diamond, to be fitted with dugouts,scorer's booth, bullpens, bleachers and a concession facility..the field can be compared to the very best in the wider community.

It is obvious that Sen.Greg Burrows is giving this project his best..it is looking just great!
The work team is made up of Prison Residents and highly motivated Staff members.
Visiting All Sports Talk Show Hosts,Marcellus Hall and Lawrence Hepburn, were stumped by the scale of the project and, the fact that a baseball field was being built on the grounds of the Prison; unheard of!

It was impossible not to feel the pride of the Residents and the Staff.

Stopping by to meet the Press, Prison Supt.Patrick Wright, said it best..'we have been given the priviledge to take care of the Residents entrusted to us..it is important that upon release, they are better prepared to accept their roles in the society'.

He continued,"the Hon.Dr.BJ Nottage, Minister of National Security, gave us a competent and professional talent to work with, in Sen.Greg Burrows..he will get the job done; of course, this is just the beginning'!

This Saturday,January,18th,2014, invited guests and the general public, through the media, will see the good works..

Play Ball!

Are you sure, at Her Majesty's Prison..believe it!






© Copyright 2014 by thebahamasweekly.com

Top of Page