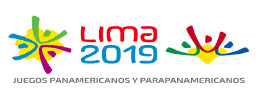 Over 30 participants travelled to Lima to visit competition and accommodation venues for the Lima 2019 Parapan American Games




Lima, Peru - More than 30 participants from the National Paralympic Committees (NPC) across the Americas travelled to Lima for a two-day Chef de Mission seminar during which they visited Lima 2019 venues and discussed logistical planning ahead of the next Parapan American Games in August this year.


The seminar, which took place from 20-21 February at the Swissotel in the San Isidro district of Lima, was led by Lima 2019 Head of Operations, Alberto Valenzuela, Americas Paralympic Committee (APC) President, Julie Dussliere, and Paralympic Association of Peru President, Lucha Villar.

"These Games seek to make a difference to people's lives and the work you are doing by dedicating your time to travel to Lima, is part of that change. We feel your support. It's very important for us that the Games are held successfully in Lima", said Valenzuela.

Dussliere was also pleased with the success of the seminar and invited those attending to maintain a close line of communication with the Lima 2019 team.

The head of the APC said: "I hope that you enjoyed these two days here in Lima, visiting the venues, and listening to the presentations made by the Organising Committee in order to have key information for your NPCs to be will prepared for the Games. Enjoy Lima."

Villar also celebrated the work achieved over the course of the seminar and encouraged all participants to come back energised for start of the Games, which begin on 23 August.

"I'm very pleased to see the level of intertest and enthusiasm throughout the seminar. I'm also pleased that you have been able to see first-hand that Lima 2019 is just around the corner and that you can already feel the excitement. I hope you have a safe journey back home and please know that we will be here with open arms waiting for your return in August.", said Villar.

The Chef de Mission seminar gathered more than 30 sporting officials from the 33 NPCs in the Americas taking part in the Parapan American Games.

During the seminar there were several meetings and interactions between the Chefs de Mission and Lima 2019 team, in addition to visits to the main competition and accommodation venues, such as the Villa Maria del Triunfo Sports Centre, Pan American and Parapan American Village, Villa el Salvador Sports Centre, VIDENA and the National Sports Centre.

The Chefs de Mission were particularly impressed with the Village, which will be the most accessible building in Peru, marking a true legacy of the Parapan American Games.

"We are working to have an inclusive Games. We want to change as a country, city and society, and in the process host a very successful Parapan American Games," added Valenzuela.