From:TheBahamasWeekly.com


Sports
(PHOTOS) 2010 Michael Jordan Celebrity Invitational Softball Challenge
By The Bahamas Weekly News Team
Jan 26, 2010 - 11:35:11 PM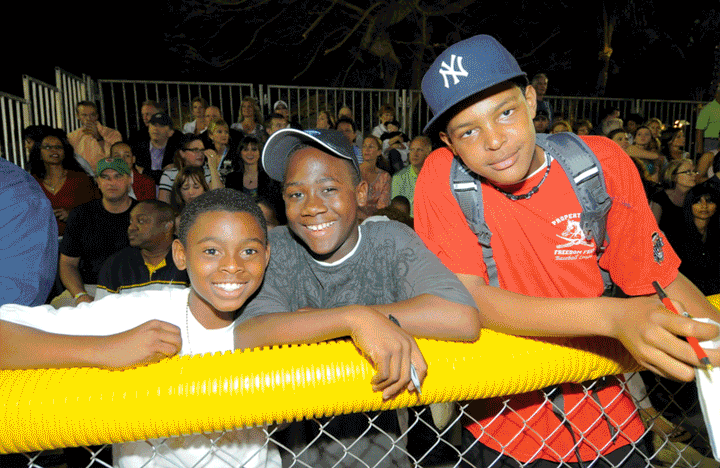 Paradise Island, Bahamas - The Michael Jordan Celebrity Invitational added something new to the program this year and that was a Celebrity Softball Challenge which took place on January 21st.

The game was held at Paradise Harbor which is situated beside the Atlantis Tennis Center, where the beach was miraculously transformed into a baseball diamond. Guests of Atlantis were given complementary passes and many locals were in attendance to see Michael Jordan, their favourite celebrities and sports stars like Derek Jeter, Alex Rodriguez, Roger Clemens, Johnny Damon, Wayne Gretzky, Brandi Chastain, Mia Hamm. and Julius Erving.

The challenge was between two teams: Jeter, and Arod. Chris Tucker was named the Player of the Game, however Spike Lee wowed the crowd and the other players with his prowess as a pitcher.

A presentation was made to the Make-A-Wish Foundation prior to the start of the game.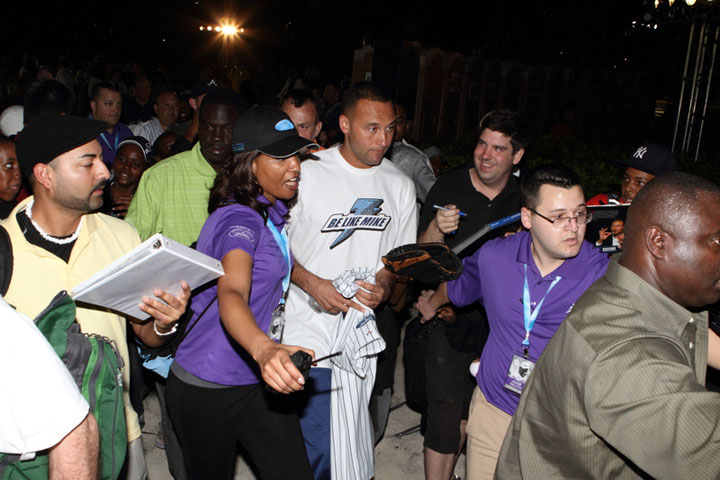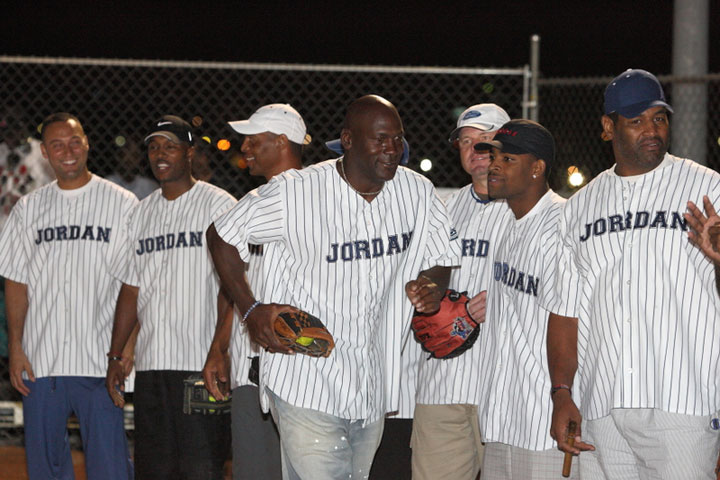 Guests enjoyed typical baseball food like hotdogs with all the fixings including sauerkraut, roast corn, ice cream, and Cracker Jacks, but of course the celebrities were hosted to the max with even more wonderful food and beverages, as only a Michael Jordan event can do.



Sol Kerzner attended with his wife and friends, and after the American anthem was sung by pop star Shanice and the Bahamian National anthem was sung by
Paula Neely
, an amazing fireworks display dazzled the sky for the entire city to enjoy. Ed Fields
Kerzner International Senior Vice President of Public Affairs
was the game

commentator and Cedric the Entertainer was the umpire. Team Arod beat Team Jeter 8 to 1.
The golf competition, benefiting several worthy causes including the James R. Jordan Foundation, the Butch Kerzner Summit Foundation, the Make-A-Wish Foundation, as well as the charities of choice of the tournament's top competitors.
Since the MJCI began in 2000, over $5 million has been raised for charity and it has become one of celebrity golf's most popular events.

This is the final year for the event to be held in The Bahamas. In 2010 the Invitational moves to Las Vegas, Nevada.
Travel for The Bahamas Weekly News Team provided by SkyBahamas Airlines



© Copyright 2010 by thebahamasweekly.com -