From:TheBahamasWeekly.com


Streaming Multimedia
(VIDEO)Interview with chamber musicians at Grand Bahama Performing Arts Society's children's workshop
By The Bahamas Weekly News Team
Jan 21, 2012 - 12:01:32 PM

Freeport, Grand Bahama Island - Chamber musicians hosted by The Grand Bahama Performing Arts Society inspire youth of Grand Bahama through their music workshops held at the Bishop Michael Eldon Auditorium Friday, January 20th, 2011.

Tannis Gibson on piano, Janna Lower, violinist; Mark Tanner, cellist; and guest flutist, Judith Pearce provided a free mini concert and workshop for two attentive and animated groups of students from a variety of different schools on the island. It is estimated that between both sessions the group attracted almost 800 students. TheBahamasWeekly.com is pleased to present photos from the afternoon session.




All photos: TheBahamasWeekly.com

The Grand Bahama Performing Arts Society presents their first event of 2012 and their 4th annual chamber music concert with a TrioCollage to be held in Grand Bahama on Saturday, January 21st, at 8pm at the Grand Bahama Yacht Club on Midshipman Drive. Tickets are available at the door.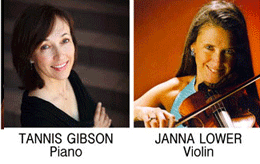 © Copyright 2012 by thebahamasweekly.com -