From:TheBahamasWeekly.com


getMusic Productions by TaDa
"Protect Women & Children" event open forum highlights on ArtOvation
Apr 11, 2014 - 10:29:47 AM


Nassau, Bahamas - ArtOvation with TaDa is a weekly one-hour radio show of one-on-one interviews with the brightest personalities in arts, entertainment and innovation! Tune in to ArtOvation on Star 106.5 FM Saturdays at 8am EST or online via www.star106fm.com.

The "Protect Women & Children" event was held on Wednesday April 9th at Rawson Square. This activism and awareness event was hosted by the newly formed Coalition to End Gender-based Violence & Discrimination.

The coalition is comprised of:

Bahamas Against Sexual Violence & Child Abuse (BASV&CA)

Bahamas Urban Youth Development Center (BUYDC)

Hollaback! Bahamas

Families of All Murder Victims (F.O.A.M)

Bahamas Women's Watch

The event was hosted to raise public awareness of these issues and ensure relevant legislations are in place and enforced. We believe civic, community and government involvement alliances are necessary for the to achieve these important goals.

There was one speaker, video presentations and an open forum every hour between 7 am and 12pm. Attendees braved rainy weather conditions to learn and dialogue about related issues.

Clips from the open forums will be played during this special edition of ArtOvation with TaDa.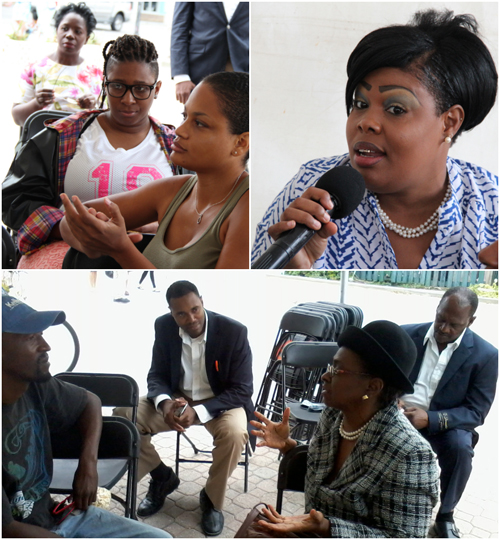 © Copyright 2014 by thebahamasweekly.com -