From:TheBahamasWeekly.com


Tyrina Talks Fashion
5 Wardrobe Must-Haves
By Tyrina Neely
Jul 6, 2012 - 12:22:54 PM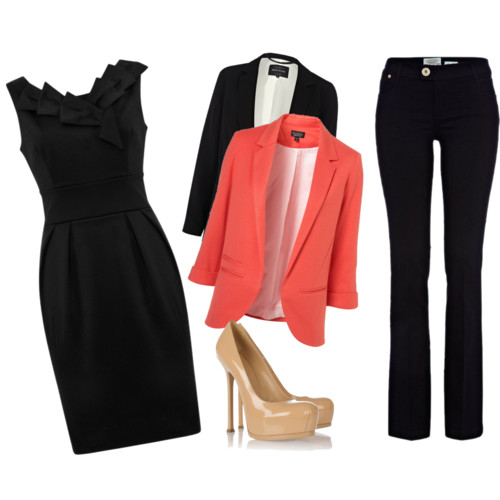 With each season comes a long list of trends, fashion's a la carte menu of what's hot and what's not for the coming 3 months. However a killer wardrobe is not built on disposable clothing trending in and out of fashion. A solid base of classic pieces in your wardrobe arsenal will give you the greatest bang for your buck and help you to put together stellar looks in a cinch.

Fashion's golden 5 are the most valuable items you'll have in your wardrobe year after year. They are the anchor pieces you'll want to invest the most in because they will undoubtedly be worn again and again. Here are the pieces that made my top 5.

White Button Down

Crisp, white and cotton. Those three words will do your closet a world of good. White, cotton button downs are a timeless wardrobe staple. Pair them with denim to elevate a casual look or with a full maxi skirt for a demure evening outfit. Though you may be tempted to throw in extra bleach to keep those whites bright, over-bleaching actually leads to yellowing. Follow the recommended level of bleach as outlined by your preferred brand to keep them just right. Better yet, stock up on several white button downs whenever you re-stock your wardrobe arsenal to ensure you always have a crisp one on hand for those unexpected occasions that demand this classic piece.

Little Black Dress

There is a reason this little number always pops up on must-have fashion lists, it is a wardrobe must-have! Whether your preferred silhouette is a wrap dress or shift dress, having a black number that flatters your figure and can be easily transformed with different accessories will go a long way and rescue you for many last minute evening events. Opt for a dress that is not too revealing and is a comfortable length that won't leave you tugging at it all evening.

Bootleg Jeans

Durable, affordable, comfortable and fashionable. The perfect pair of jeans will take you from casual friday at the office to running errands on the weekend and everything in between. For a classic version that will stand the test of time, opt for a bootleg version in a dark wash which is always in fashion. Have your jeans hemmed for the height of your shoe. Once you find a style and brand you love buy two pairs and have one hemmed the perfect length for flats and the other for heels. As a guideline your hem should just graze the top of your shoe and be approximately 1/2 inch from the floor.

Need a little stretch in your denim? Look for versions with 2% lycra, the recommended amount for denim to have the stretch you need and still hold their shape.

Blazer

Ode to the blazer. Cropped, tuxedo style, denim or wool - blazers come in such a wide array of styles and textiles because it is truly one of the best and most versatile layering pieces you'll own. Whether you need a quick coverup for a casual daytime look or want to fight a nighttime chill in an evening look - the right blazer can do both jobs. A black blazer with long sleeves (you can always roll them up for a more casual look) in a versatile fabric like cotton is a good starting point.

The key is having your blazer tailored to your body. Invest in a quality fabric and inspect the lining of your piece. The lining can tell you a lot about the quality of your blazer, generally a higher quality lining reflects a well constructed piece.

Nude Pumps

Not sure what shoes to pair with that cute dress that happens to be the one shade that doesn't go with any shoe in your closet? Confidently reach for a nude pair of pumps to finish your look. Nude pumps add height, will make you legs look longer and can be paired with a wide range of different color looks. Opt for a nude pair matched as close to your skin tone as possible for the best effect.


Tyrina Neely

Tyrina Talks Fashion is your weekly serving of fashion forecasting, trend reporting, figure analysis and helpful fashion tips and tricks. Email Tyrina with your fashion questions and photos at tyrinaalicia@hotmail.com . Visit www.primadonasales.com


© Copyright 2012 by thebahamasweekly.com -