From:TheBahamasWeekly.com


Under The Hood of TBW - Webmaster (Dave Mackey)
NOTICE: The Bahamas Weekly no longer using the services of Blip.tv for video streaming
By David Mackey, Webmaster
Aug 10, 2012 - 10:52:47 AM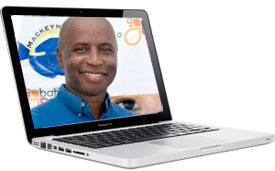 In our efforts to better serve you; please note that we are in the process of moving our extensive video library that once resided on Blip.tv over to other servers while we set up our own streaming server. You may ask, what does this mean? It means that some of our videos which include interviews with Sir Sean Connery, Johnny Depp, Lenny Kravits, Daryl Hannah, Andy Murray, Dennis Haysbert and countless others (over 250 videos) might not be viewable for a short period of time.

If you encounter any videos that don't play or show strange error messages of some sort please email webmaster@thebahamasweekly.com to assist us in our migration process.

As a result of your support TheBahamasWeekly.com is the number one website in Google search results for "Bahamas News and Events", "Bahamian Politics" and numerous other search queries. With over 23,000 news articles online TheBahamasWeekly.com has become an archival site housing a wealth of valuable data on The Bahamas that's readily accessible to the world.



© Copyright 2012 by thebahamasweekly.com -