From:TheBahamasWeekly.com


Under The Hood of TBW - Webmaster (Dave Mackey)
Site enhancements at TheBahamasWeekly.com
By David Mackey - The Bahamas Weekly News Team
Jun 5, 2015 - 6:02:42 PM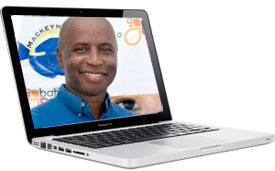 There's whole lot going on Under The Hood here at TheBahamasWeekly.com as we go undergo a total site makeover, technological advancements and major speed enhancements to improve your surfing experience.

June 2007 I recall boasting of 800 articles when we thought that 800 articles was a big deal. Flash forward to June 2015 where we have exceeded 40,0000 articles covering 3 Bahamas Government administrations...now that's a BIG deal as we reach out to 50,0000 and beyond!

From the outset it was our intent to be 'for keeps' and not a just another disposable weekly newsletter, so we are quite pleased with the growth of our archives.

Our team of IT professionals are hard at work with customized enhancements outside the parameters of template based one size fits all systems like Wordpress, Joomla, Drupal and others. Between our Bahamas and Canada branches, TheBahamasWeekly.com is proud to say, 'Big tings a gwan'.

Thank you for your continued support of TheBahamasWeekly.com, the best is yet to come!



© Copyright 2015 by thebahamasweekly.com -