From:TheBahamasWeekly.com


Arts & Culture
Nassau Music Society presents"Une Soirée Musicale" with cellist, Kenneth Law and pianist, Christy Lee
By Italia Watkins, Nassau Music Society
Jan 17, 2013 - 8:52:31 PM




Nassau, Bahamas - The Nassau Music Society, under the Patronage of His Excellency, Sir Arthur Foulkes, Governor General of The Bahamas, will continue it's 2012-2013 concert season by holding 2 concerts on Friday, January 18, 2013 (8PM)at St. Paul's Church Hall, Lyford Cay and on Sunday, January 20, 2013 (5:30PM) at St. Andrew's Kirk, Shirley & Princes Street.

The Society will feature Kenneth Law, cellist accompanied by Christy Lee, pianist, in an evening entitled: "Une Soirée Musicale" (a Musical Evening). The duo will interpret works from French composers such as Gabriel FAURE, Maurice RAVEL, Claude DEBUSSY, Philippe GAUBERT, Nadia BOULANGER with Ghristine Gangelhoff, flautist, Nicolette Turnquest & Candace Russell.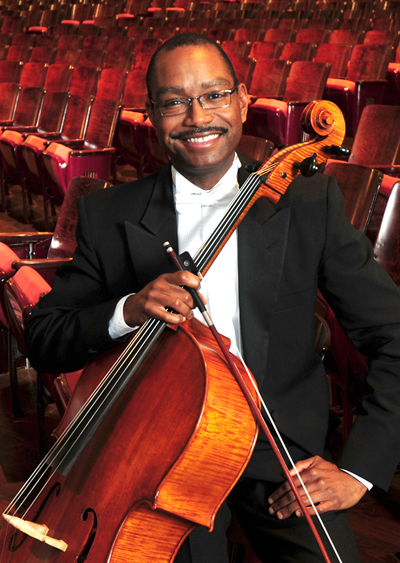 Cellist Kenneth Law




Cellist Kenneth Law is Term Associate Professor of Violoncello in the School of Music at George Mason University in Fairfax, Virginia, and cellist in the Fairfax Symphony Orchestra, Ars Nova Chamber Orchestra, and Ensemble Argos. Mr. Law has appeared nationally as soloist and recitalist, and chamber music performances include appearances at the German Embassy in Washington, D.C., the Kennedy Center's Terrace Theater, the Metropolitan Museum of Art, Jazz at Lincoln Center Concert Series, and Alice Tully Hall in New York City. Mr. Law has also performed in England, France, Scotland, Panama and Puerto Rico as a member of the Converse Trio. He has collaborated with such artists as Earl Carlyss (Juilliard String Quartet), Michael Tree (Guarneri Quartet), Ying String Quartet, Norman Carroll (concertmaster emeritus, Philadelphia Orchestra) and violinist Diane Monroe, and has recorded orchestral and chamber music for the New Albion and Telarc labels. In March of 2006, Mr. Law was featured on the nationally televised NAACP Image Awards as a member of the Ritz Chamber Players. Mr. Law gave his first performance at the Piccolo Spoleto Music Festival in Charleston, SC, as a member of the Converse Trio in the spring of 2008, and in the summers of 2009 and 2010 as a member of Ensemble Argos. He returned in the summer of 2011 as a member of the Charleston Baroque.
Prior to his appointment at GMU, Mr. Law spent 15 years on the faculty of the Petrie School of Music at Converse College in Spartanburg, South Carolina as Associate Professor of Violoncello, Chair of the Performance Department, and Assistant Dean. Mr. Law was principal cellist of the Spartanburg Philharmonic, and played in the Greenville (SC) Symphony, Greater Anderson Musical Arts Consortium, and Symphony Orchestra Augusta (GA). His students have been accepted to the Peabody and Oberlin Conservatories, Cleveland Institute of Music, Indiana University (Bloomington), Florida State University, University of South Carolina, University of North Carolina School of the Arts, and other respected schools of music in the southeast. He is a past president of the South Carolina Chapter of the American String Teachers Association, and received the 2010 Studio Teacher of the Year Award from this organization.

Mr. Law received undergraduate and graduate degrees in performance from the Eastman School of Music and Cleveland Institute of Music where his primary teachers were Paul Katz and Alan Harris, and a Graduate Performance Diploma from the Peabody Conservatory studied cello with Stephen Kates, and chamber music with Earl Carlyss. He was also a chamber music fellow at The Juilliard School. For several summers, Mr. Law was a participant in the Aspen Music Festival's Center for Advanced Quartet Studies, and was coached by the Cleveland, American, Muir, Cavani, Orion and Emerson String Quartets. As a participant in the Norfolk Chamber Music Festival, he was coached by the Tokyo Quartet, Claude Frank, Aldo Parisot, Gyorgy Pauk, and Nobuko Imai. In addition to joining the faculty of the Summit Music Festival, Mr. Law also serves on the faculties of the Five Seasons Chamber Music Festival in Cedar Rapids, Iowa, Gateways Music Festival in Rochester, NY, Summit Music Festival and the Ovations Chamber String Academy at George Mason University.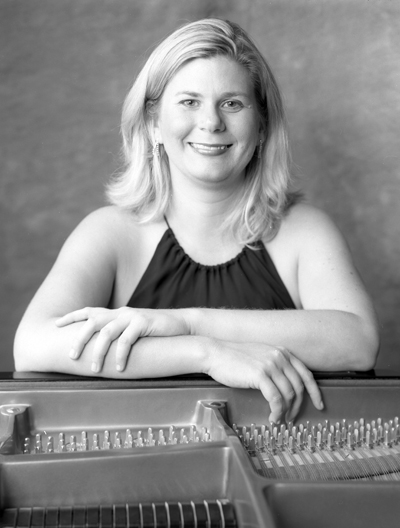 Pianist Christy Lee, Assistant Professor of Music at COB since 2008 and director of the college's Concert Choir and Chamber Ensemble


Christy Lee continues to lead a diverse career as a collaborative pianist, chamber musician, vocal coach, conductor and educator. She currently is a faculty member at the College of The Bahamas where she has been an Assistant Professor of Music since 2008. In addition to having directed the College Concert Choir and Chamber Ensemble, she teaches piano, aural skills, world music, choral conducting and twentieth century music history.

Along with COB colleagues Christine Gangelhoff and Christian Justilien, she is a founding member of C Force, the premiere chamber group of the College of The Bahamas. Since their inception four years ago, this innovative ensemble has been been offering a unique approach to the concept of chamber music by specializing in performances of Caribbean art music. Their repertoire includes traditional types of Classical music as well as arrangements and original compositions from a wide variety of Caribbean composers. They are quickly gaining popularity in the Caribbean region through their recent performances in the Dominican Republic, St. Croix, and Trinidad as well as throughout The Bahamas. Their first CD, Tchaka Mizik, was produced at the world-renowned Compass Point Studios in Nassau and released in 2010. Hailed by Jamaican-born pianist Paul Shaw as "Sheer Magic!," this CD is a reflection of C Force's unique fusion of cultures and styles.

In the world of opera, Lee has worked as pianist, coach, and assistant conductor at Opera Memphis, Chattanooga Opera, Pensacola Opera, Cleveland Opera, Knoxville Opera, Crested Butte Music Festival, Lake Placid International Voice Seminar, Pine Mountain Music Festival, and Dorian Opera Theatre, as well as working regularly as Music Director for the Harrower Summer Opera Workshop (Atlanta, GA) and as Principal Coach for the Imperial Symphony Orchestra (Lakeland, FL). She made her conducting debut in Mozart, Flute of Heaven while serving as Music Director for the Vocal Arts Apprentice Program of Lyric Opera Cleveland in its 1996 Festival Season. She has also served on the musical staff of La musica lirica, an opera training program located in Nova Feltria, Italy, assisting in such productions as Donizetti's Lucia and Verdi's Falstaff and performing in recital in a variety of venues across the Marche region of Italy.

Active as a recitalist and a chamber musician, Lee is equally comfortable in collaboration with instrumentalists as with vocalists. She has appeared in concert throughout the US, the Caribbean, and Europe. Recent performances have been with Stanford Olsen, tenor, at the Nassau Music Society and with cellist Kenneth Law at the Grand Bahamas Performing Arts Society. Other recordings include "Belgian Music for Cello and Piano" with cellist Wesley Baldwin (Centaur label) and "Broadway Baby," a collaboration with soprano Dalia Feldman produced as a fundraising project for young Bahamian musicians.

Lee was Director of Accompanying and Music Director of Opera Theater at The University of Tennessee for seven years, and in addition she has held academic appointments at Lincoln Memorial University, The Cleveland Institute of Music, Encore School for Strings, Delta State University, and Florida State University. She was recently honored with the Brooks Smith Outstanding Alumni in Collaborative Piano Award from The Cleveland Institute of Music. Lee appears regularly as a clinician in the United States and throughout the islands of The Bahamas and just this summer had the pleasure of being a translator and vocal coach for the inaugural US/Cuba Choral Summit in Havana, Cuba.

Christy holds the DM in Accompanying and Chamber Music from Florida State University where she was the recipient of the prestigious University Fellowship. She received the Bachelor of Music degree, magna cum laude, in piano performance from The University of Alabama and the Master of Music degree in collaborative piano from The Cleveland Institute of Music, where she was the recipient of the first Madame Gwendolyn Koldofsky Accompanying Award. She made her orchestral debut with the Jackson, TN, Symphony Orchestra as winner of the 1988 Mid-South Piano Concerto Competition. Originally from Starkville, Mississippi, Christy currently resides in Nassau.

TICKETS & RESERVATIONS
To reserve or purchase tickets for these concerts, please contact our Box Offices which are now open at the following addresses: Logos Bookstore, Harbour Bay Shopping Centre, Tel:394-7040; Custom Computers, Cable Beach Shopping Centre, Tel: 396-1100, and Moir & Co., Lyford Cay Shopping Centre, Tel: 362-4895

MASTER CLASS
During his stay in Nassau, Mr Law will be a guest at the Bahamas Music Conservatory's orchestra's rehearsal on Saturday, January 19th and will offer advice to these students. Musicians or persons wishing to attend and observe this free class/session may contact Dr. Christy Lee for details on the time and venue: docchristy@gmail.com.

The Nassau Music Society would like to thank the public for its continued support over the years. It would like to especially thank Mr. Dominique Lefevre and SOCIETE GENERALE PRIVATE BANKING, it's main sponsor, for their generosity in making all of these events possible year after year. Thanks to other regular sponsors, past, present and future, particularly, Pictet, Royal Star Assurance and Colina. And, above all, special thanks to His Excellency, Sir Arthur Foulkes for agreeing to be the Society's Patron over the years and supporting its effort to promote quality music in The Bahamas.

For further details on upcoming concerts or to become a member of the Nassau Music Society: www.nassaumusicsociety.org.



© Copyright 2013 by thebahamasweekly.com -