Last Updated:

Jun 14, 2021 - 2:43:00 PM
---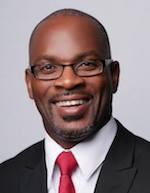 STATEMENT FROM THE HON. IRAM LEWIS
MINISTER OF YOUTH, SPORTS AND CULTURE
JUNE 13, 2021

NASSAU, The Bahamas -- As Minister of Youth, Sports and Culture, I attended the Bahamian Heritage Weekend as well as the Miami Marlins baseball game against the Atlanta Braves.

I felt it important that the Government of The Bahamas and I, myself, as the Minister with responsibility for Sports, have a presence there particularly since our very own 23-year-old Jasrado "Jazz" Chisholm, Jr., shortstop for the Miami Marlins, was being recognized and celebrated at that historic Bahamian heritage night.

Chisholm is the first Bahamian to play Major League Baseball in the Marlins Franchise history, but the seventh Bahamian to play in the Majors.

While in South Florida, we met with Marlins COO Caroline O'Conner; Alfredo Mesa, VP of Government Affairs, Miami Marlins; and Brad Johnson, Group Sales for Miami Marlins to discuss the possibility of Spring Training being held in Nassau.

The growth of sports tourism has long since been the plan of my government.

I, representing our country, presented Jazz with a Bahamian Flag, which represented an entire nation that was proud of his achievements. It is disappointing to note that we have yet to reach political maturity where we see progress and development, rather than attempting to score political mileage.

As for the announcement of The Bahamas Games, that I hope will be held in July 2023, again we should be celebrating bringing the country together as the first games did when started by fellow former athlete Peter Bethell, who, at the time was the Minister of Youth, Sports and Culture.

It is evident that the Ministry looks forward to continuing to promote sports tourism in The Bahamas as construction and renovations on the major facilities continue.





© Copyright 2021 by thebahamasweekly.com

Top of Page