Last Updated:

Jul 15, 2020 - 7:35:30 AM
---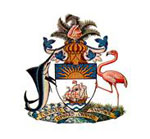 Nassau, The Bahamas - Dr. Merceline Dahl-Regis, COVID-19 Task Force Coordinator and Special Adviser to the Prime Minister confirmed three new cases of COVID-19 during a press conference at the Ministry of Health, Tuesday, July 14, 2020.

Dr. Dahl-Regis stated that case number 114 is a female resident of New Providence with a travel-related history and is currently in home isolation.

She further explained that cases 115 and 116 are both males of Grand Bahama and both are in isolation.

"The total number of confirmed cases of COVID-19 in The Bahamas is now at 116. Of that number, 84 are in New Providence, 18 in Grand Bahama, 13 in Bimini and one in Cat Cay."

Dr. Dahl-Regis added that 10 new cases were reported in Week 17, of which eight were in Grand Bahama.

She said that there is insufficient evidence to suggest that a new outbreak may be occurring in New Providence due to a single new case in Week 17.

The COVID-19 Task Force Coordinator noted that it was predicted that in Week 17, Nassau would get two new cases, so this single case is within what might be expected.

"However," she said, "a different picture emerges from Grand Bahama which had not had a new case since the 4th May.

"The new cases in the incomplete Week 16 of the outbreak in Grand Bahama represent a relatively large increase (eight) in the total number of cases confirmed on that island."

Dr. Dahl-Regis stated that the total number of recovered cases is at 91. There are 13 active cases. Deaths remain at 11. There is one hospitalized case.

"A total of 2545 tests have been completed. Testing remains a priority of the Ministry of Health."

She explained that as of the July 13, there were some 2050 tests completed by the National Reference Laboratory; 159 tests were sent to Lab Corp in the United States, and some 327 tests were completed by the Access Medical Laboratory of Jupiter, Florida when persons were tested on Cat Cay.

The COVID-19 Task Force Coordinator said each case requires two consecutive negative tests to be marked as recovered. Until the case is recovered, swabs are taken repeatedly.

She stated that Doctors Hospital has launched its RT-PCR molecular COVID-19 testing at a fee and is able to provide results within 24 hours.

"The Lyford Cay Hospital also offers RT-PCR testing.

Many have asked about mass testing of asymptomatic individuals in the community.

"Mass testing is most helpful in identifying cases when there is community spread."

"Testing will identify a case but this must be accompanied by contact tracing, testing of contacts, isolation of cases and quarantine of contacts."

Dr. Dahl-Regis said this approach or methodology used by the surveillance team identifies any additional cases early, prevents the spread of the virus, decreases the number of new cases, and minimizes the hospitalization and need for ICU care. Collectively this approach would result in flattening of the curve.






© Copyright 2020 by thebahamasweekly.com

Top of Page