Last Updated:

Apr 6, 2021 - 9:36:46 AM
---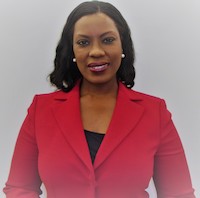 As we observe April as child abuse awareness and prevention month, I would like to challenge readers and parents alike to take the time to learn about ways to protect children from abuse. With that in mind, it is also important to mention that the protection of children is a twenty-four-seven responsibility, and that abuse is not always physically visible. There is also psychological abuse that goes undetected, such as name-calling, belittling, body shaming, and bullying. The adage "sticks and stones can break my bones but words can't harm me" has proven wrong. Words do matter, and in some cases, can indeed harm.





Additionally, research has demonstrated that children who face adverse childhood experiences have a greater chance of being forced into Human Trafficking, drugs and alcohol abuse, delinquent behaviors, truancy, self-injurious behaviors, and a host of other deviant behaviors. The question may be, how can we as a society, if the belief is that everyone shares in the well-being of children, safeguard them from abuse? The answer is, "treat each child with respect, care, love, and protection as you would have wanted as a child."


The adage that charity begins at home may be applicable here, and worth mentioning at this time; By that, it is critical that parents invest in the mental stability of their children, no matter the issues they may have with the other parent. Simply taking the time to ask a child how are you doing, or how may I help you? could make a difference in a child's life. Taking these simple gestures appears to be more important today than ever as children face ongoing isolation and limited socialization due to the active pandemic. While there is not a magic pill to fix societal ills, we can all do our part in helping to safeguard our vulnerable children through words of encouragement and building their self-esteem.

Here are simple ways to encourage children during these times and to build self-esteem while safeguarding from abuse.



Make it a practice to tell your children you love them; remember that tomorrow is not promise to anyone, so letting your children know that they are loved each day will have a lasting effect on them.
Find something positive to say to your children each day. It could be as simple as, " I am so proud of you for completing your science work on zoom. I know it was a challenge;" Doing this acknowledges your child's effort and lets him or her know that you are paying attention to affairs in their life.
Find time for date night or day dates with your children. It is believed that healthy relationships start with parents modeling healthy behaviors. Dates can be as simple as going to the beach, a park, dinner, ice cream, sports game, or a spa day, whichever is within your budget.
Take time to hear what your children are not saying through their actions. For instance, if a child is reluctant to be around a person, regardless of the relations, don't force him or her but rather assess the matter in a non-threatening manner, inquire about the child's feelings and take the necessary steps to ensure the child feelings are validated.
Celebrate your child. What a beautiful experience it would be for a child to come home to see his or her favorite meal prepared or a movie night dedicated to him or her, or a favorite cake baked just for him or her; to celebrate life. I sincerely believe this will boost your child's self-esteem and help him or her know that he or she is worth the effort and celebration.
Last but not least, cultivating the interest of your children can help them feel hopeful. As we know, every child is different to include their skill-set and academic ability. We also know that every child can learn, although at different levels and paces. Through conversation, observation, and interaction with your children, you can learn what interests them and help cultivate that interest. For example, if a child loves to draw or paint, find ways to enhance that interest through activities so he or she can feel a sense of pride in their talent.
Overall, protecting children starts within the home and is the maker or breaker of a child's vulnerability. Having those uncomfortable conversations about bad touches and learning about your children's struggles and friends can make a difference in their resilience and handling challenges they face. In closing, my suggestion to parents about safeguarding their child(r)en would be to take time to love, listen to, communicate and know your children; This will help you understand how to meet their needs. It could also safeguard them from predators' attempt to coerce or bribe them to do things against their will. To that end, let us continue to be diligent in protecting our future leaders, and remember, " when we protect our children, we are consequently protecting our future."

Racquel Piper is an advocate for children, an author, and CEO of protecting all children(PAC). She has worked with children and family for over two decades and credits her motivation to the love and passion she has to help underserved children. She is an expert in working with system-involved (Delinquent/Dependent)children and families. Ms. Piper offers various staff development training to help educators, law enforcement, and organizations help protect children and gain better outcomes when interacting with children and families within the community. For information about services and speaking engagements, please visit https://protectingallchildrenllc.net/








© Copyright 2021 by thebahamasweekly.com

Top of Page