From:TheBahamasWeekly.com


Food for Thought - Tim Tibbitts
The End of The Bahamas Tourism Product
By Chef Tim Tibbitts - Courtesy of Freeport News
Jul 16, 2013 - 1:00:24 AM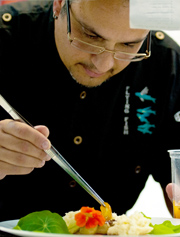 On July 1st of this year, the government of the Bahamas decided that it was going to drop a bomb on the tourist sector. Without any lead time, prior knowledge or transparency even between different government ministries, they decided to end tourism in the Bahamas in one simple step. They raised the already ridiculously high taxes and fees on airlift. Now I believe, fortunately for us this was done on a national level and not just to struggling Grand Bahama. The fact that it was done nationally will be the only saving grace in this decision and I'll tell you why.
Grand Bahama is pretty much considered to be the unwanted stepchild of the Bahamas. Everyone knows it, everyone says it and more than ever, everyone feels it. However, this decision takes the cake as it was done nationwide. Now the reason that that decision may actually save us is simple. No government will let Nassau's economy die. So when potentially all airlift is suspended by the end of next week by all service providers in North America, they will be forced to repeal this ridiculous increase or suffer the dire consequences. If it had been just in Grand Bahama, they would just let the island die.
This all stems back to the changes the government made to the fees placed on airlines. Everyone knows that airlines make very small margins on flights and many run in the red a lot of the time. Everyone also knows that tourism in the Bahamas is struggling due to the value for dollar perception of traveling here. Many other destinations in the region are flourishing because of the lower costs offered to bring people to the destinations and the perceived value of those destinations and their tourism product. To make the Bahamas even more expensive without raising the value offered is ridiculous.
This article was placed in the travel agent newsletter travelweekly.com on Wednesday. "New fees that took effect July 1 for aircraft serving the Bahamas have prompted a strong reaction from U.S. airlines, which say they may reduce service to the destination in response.
A new customs-processing fee is $75 per arrival and $75 per departure for each commercial flight.
An increased customs-service charge for each flight arriving between 5 p.m. on Sundays through 9 a.m. on Saturdays ranges from $50 for aircraft with less than 30 seats up to $200 for planes with 70 or more seats.
In addition, the departure tax of $25 per ticketed passenger now includes children under the age of 6, who were previously exempt.
The new fees are part of the 2013-2014 government budget, but airlines had less than two weeks' notice about the new fees and no meetings with the airlines prior to the increase, according to a Bahamian newspaper."
"Airlines for America, the trade group for U.S. commercial airlines, sought to clarify the new fees and the reasoning behind them, in a June 28 letter to Charles Turner, comptroller of customs in the Bahamas.
"This development is of particular concern to member airlines due to the lack of notice, transparency and cost-based justification for the new charges and increased fees. Less than two weeks is insufficient time for airlines to reprogram their systems to accommodate the new fees and increased charges," wrote Keith Glatz, Airlines for America's vice president of international affairs.
With slim profit margins and the inability to recoup taxes and fees that airlines pay directly to governments, airlines "may be forced to reconsider their service levels to the Bahamas," Glatz said. "The proposed fees may have unintended consequences and undermine the desire to stimulate the Bahamian economy."
Airlines for America represents the core airlines of the United States along with associate members from Canada. If they decide to pull out service next week it will be all flights by: US Air, JetBlue, Delta, United Continental, Southwest, Air Canada along with freight providers Fed Ex and UPS. If Airlines For America pulls these lines from servicing the Bahamas, imagine how this will affect your lives. The private plane sector represented by Florida based groups Bahamas Ambassadors and the Florida Aero Club have already suspended all member flights to the Bahamas indefinitely.
When reports like this are released to the world it becomes very difficult to retract a statement or a policy. The reality of what they have done may be too late to repair the damage. If that is the case, most tourism based businesses including my own will not survive. We could be going out of business if this decision is not reversed and to me that is unacceptable.
Tourism still remains the Bahamas largest employer, and the largest contributor to the GDP of our nation. It always has been. And now on our 40th anniversary of Independence with one simple misstep the government may have damaged that product irreparably. Will you stand by and watch them dismantle all of our lives without raising your voice? I will not.
It is important to remember that politicians are elected by you as your representatives. In that way, you also have a say in how they govern. If you do not believe that your member of parliament is representing your point of view, make sure that it is known. If you think this particular issue is one worth standing up against than please join me in signing this petition of the people to repeal these fees that will destroy the Bahamas economy faster than any hurricane. Visit http://www.thepetitionsite.com/591/968/907/repeal-new-processing-fees-for-general-aviation-in-bahamas/?taf_id=9665876&cid=fb_na and sign your name to the list. If you remain silent, you are condemning this country to its fate.
If you do not think that this will affect you in any way so why say anything? Just think of the tens of thousands of people who will be unemployed in the tourism sector. It's likely someone in your family will lose their job because of this. Things are already very tough here and they are about to get much tougher.
The new Sunwing venture in Grand Bahama is slated to open in November. I am awaiting a response from them on this situation. I am quite sure there will be a serious reaction to this from them as they are currently slated to start 6 flights a week from Canada in November. This will have a massively negative effect on the prospects of them continuing I can guarantee you that. The Sunwing project with Blue Diamond Resorts was a shot in the arm that was so desperately needed for Grand Bahama's survival. If due to these recent changes in policy the Sunwing group pulls out of that project it will be the final nail in the coffin for Grand Bahama.
I plead with all of my loyal readers to please sign the petition and make your voices heard. It is so important to stand up for what you believe in and to help to forge the path that we as a nation will follow. Do not leave it solely to elected officials. Be the change that you wish to see yourself. Others will follow you. I for one will not go down without a fight. Next week, I will return to my usual food based writing but this is definitely some Food For Thought.
(Courtesy of the Freeport News)

About the Author: Tim Tibbitts is the chef and owner of Flying Fish Modern Seafood in Freeport Bahamas. Flying Fish is the #1 rated restaurant in the Bahamas on tripadvisor.com. You can see what Flying Fish is all about at www.flyingfishbahamas.com or www.facebook.com/ flyingfishmodernseafood and follow Tim on twitter @flyingfishfreep


© Copyright 2013 by thebahamasweekly.com -