From:TheBahamasWeekly.com


Body by Blower - Dr. Brian Blower DC
Why are you looking at my back when I have foot pain?
By Dr. Brian Blower, DC
Oct 31, 2014 - 12:56:22 AM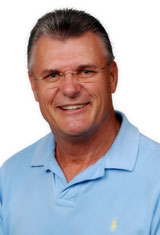 I first met Lori in my offices where she looked at me with distress in her eyes and then began to tell her story. She recalled that the pain in her right foot suddenly came upon her while she was "power walking" just a few days prior. She apparently was a fair bit of a distance from her home and that by the time she struggled back there she had a distinct limp in her gait so as to protect the foot from further discomfort. She had made an appointment with her M.D. but a friend had intervened and had recommended that she first have a chiropractor examine her so as to get to the cause of her dilemma.
Lori presented as a forty-four year old solid individual. She regularly practiced yoga and assured me of her caution with her lifestyle and diet. She appeared to be living well enough so that she did not show signs of failing to thrive. (The hunched back posture of chronic adrenal challenges) But still in her early mid life years she shouldn't have pulled up lame when she put a fairly small load upon herself by wishing to get up and out for a "power walk."

She continued to tell her story and while doing so I conducted a cursory exam of her feet, ankles and calves. All appeared OK with the extremities so I asked her about her history of lower back pain. "Doc." She replied, "I have pain in my lower back when I sit for more than ten minutes. It causes me to get up and walk about for a bit then sit for another ten minutes, then get up and do it again." I asked her how long this had gone on for and she replied "since I was about ten years old and fell on my tailbone."
Without beating about the bush I felt confident that she was presenting a most common ailment, "sciatica." Sciatica is usually an impediment problem of the lower back's largest nerve which arises from the lower spinal nerves and pelvis coursing its way down the leg to the foot. And many times the brain will pick up on the pain emitted from the most sensitive nerve cells at the end of the nerve. Hence Lori's brain was feeling the foot pain.
So now all I had to do was find the source of the nerve system compromise which had the sciatic nerve shouting out in pain and then fix it.
As a chiropractor, practicing Applied Kinesiology, which includes muscle testing, acupuncture, nutritional diagnosis and manual manipulation, like chiropractic, the challenge of finding and fixing or at least diagnosing the source of the nerve impediment is procedural. I found the weakened lower back and leg muscles by manually challenging their ability to perform work against resistance. I then used a very nice system of diagnosis through a map of the nerves of the face which pointed to the subluxation or misalignment of Lori's L 5 vertebrae, the lowest of the spinal vertebrae, the one which sits upon the sacrum at the back of the pelvic ring.
I kept Lori abreast of my thinking and findings. Then when we were assured of the diagnosis I had her turn upon her side and adjusted L5, which had rotated posterior on the right, into a more appropriate position, further to the anterior on that side. The vertebrae moved forward correctly.
I then checked her strengths and found only some of the weakened muscles responding to challenge. This took us back to the drawing board. Back to the map and it showed abnormal electromagnetic current phase this time indicating the subluxation signs from the pelvis. I challenge the pelvic joints and using chiropractic methods adjusted the two sacro-iliac joints into a more normally functioning composition. The muscles then challenged out correctly and Lori was finished for the day.
"Can I go power walking?" she asked. "Sure" I replied, "in fact it would be a good idea to go and walk, and further to see if the problem of sitting will also get better following your chiropractic pelvic adjustments and changes."
A few days later Lori returned for her check up. Pleasant smiles greeted me, she was better. How much better? Well she hugged me and said not only did she walk without the ankle and foot pain but her painful sitting had greatly improved too. But the bonus for her and a problem unknown to me is that she didn't have to get up in the night some four or five times to go to the bathroom. Winner!
Lori is still getting better as her adjustments hold her frame in a more appropriate manner and her pelvis is re-schooled into a level and correctly working place.
This small story about sciatica is true. But any implications about sciatica's simplicity as a disease are unrealistic. Sciatica and lower back pain have been proven to be best helped through chiropractic manipulation.
The referral from Lori's friend was like a candle lighting another candle, it cost nothing but enlightened another's life immensely. If you know someone that is dimmed in their ability to have an active life from a health problem such as sciatica, send them this story. If you need more information or disagree then send it to me.
Help us save billions in healthcare on an ongoing basis by referring others for safe and effective cost efficient chiropractic diagnosis and treatment.

About the author: Dr. Brian Blower has been a licensed chiropractor for over 40 years practicing Applied Kinesiology and has been in private practice on Grand Bahama Island for the past 15 years. He is a founding member of Applied Kinesiology Canada and was educated at the Canadian Memorial Chiropractic College. He is a founding member of the Bahamas Association of Chiropractic. He has treated many celebrities and also specializes in sports medicine. He can be reached at 242-351-5424/ 727-2454. You can also find Dr. Blower on Facebook HERE


Feel free to contact Dr. Blower with any of your questions or comments at BodyByBlower@yahoo.com



© Copyright 2014 by thebahamasweekly.com -