From:TheBahamasWeekly.com


Entertainment
Nathaniel Lewis' "Frapper Avec Mour" screens at FLIFF today in Fort Lauderdale
Oct 22, 2013 - 12:39:29 AM



Freeport filmmaker, 24 year old Nathaniel Prince Lewis, who is among the youngest Bahamians to have a film selected to screen at an international film festival will have, Frapper Avec Mour debut in the USA today (October 22nd) at the Fort Lauderdale International Film Festival (FLIFF), on his birthday no less.

Lewis wrote on his Facebook page the night before, "24 years ago, on October 22nd, 1989 I came into this world, and from the young age of 6 years old, I knew exactly who I wanted to become in life. During our 2nd grade "Career Day" at Mary Star of the Sea Primary School, many students came dressed as doctors and police officers...I came to school dressed in a sky-blue cotton robe, a silk scarf and black sunglasses and declared in front of the entire school: "I WANT TO BE A MOVIE STAR!" Here we are, 18 years later on my birthday eve, and it's most humbling to be able say that dream has become a reality as my short film, Frapper Avec Amour, will have its debut screening tomorrow at the 28th annual Fort Lauderdale International Film Festival, in Fort Lauderdale, Florida!"

Lewis, who produced the award winning short film Politicking in Paradise, a 30 minute comedy about a young liberal who wakes up next to a dead prostitute on the last day of running for Member of Parliament, achieved his first success in the industry by screening and winning best Bahamian short at the inaugural Fort Lauderdale International Film Festival's on Location screening on Grand Bahama Island in 2011. Frapper Avec Mour was produced as a joint effort between Florida based company TripVista lead by Mr. Danny O'Brien and Lewis' film studio Prince Lewis Projects in association with VideoMajic Productions, also based out the Bahamas.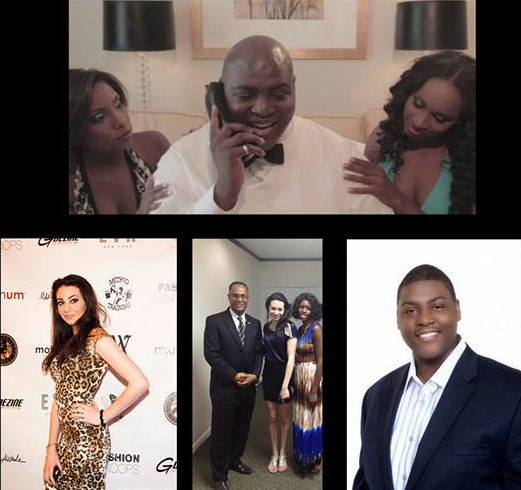 Lewis plays the role of mob-boss "Frankie" in Frapper Amour." Also seen in the film is Alex Davis, Shareka Hannah, and Meredith O'Connor.


He also produced an experimental short film called Jessica's Wish in 2012. Now, Lewis is ready to play with the majors in international territory as his most recent short film, Frapper Avec Amour, which in English means "Hit with Love," has been accepted as an "Official Selection" at FLIFF which began in Fort Lauderdale on October 18th, 2013.

The film, which Lewis directed and also co-starred in, tells the story of an assassin who discovers her latest hit is her ex-husband and co-stars local Broward actress Alexis Hicks, as well as features a cameo appearance by New York recording artist, Meredith O'Connor.

To promote the film, prior to its theatrical premiere screening at Muvico Pompano 18 at 2:00 pm on Friday October 25th, 2013, the cast and crew of Frapper Avec Amour is hosting an in-mall promotional event dubbed "Westfield Broward Mall - Frapper Avec Amour by friends from The Bahamas!" at the Westfield Broward Mall on Thursday October 24th, 2013 from 11:00am – 5:00 pm. Bahamas Ministry of Tourism representatives are also expected to participate and here, the public can meet the cast and crew, get autographed movie posters.

The after-party featuring Meredith O'Connor will take place at Off the Hookah at 8:00 pm on Friday October 25th, 2013, just 4 hours after the film's screening.

Frapper Avec Mour will also screen at FLIFF On Location: Grand Bahama Island at the beginning of November. Learn more HERE.

"I love film - it's my passion, it's my life, it's my one true love," said Lewis. "I am looking forward to meeting as many industry professionals as possible at FLIFF."

2 Bahamian films to screen at Fort Lauderdale Intl. Film Festival (FLIFF)

More info: www.fliff.com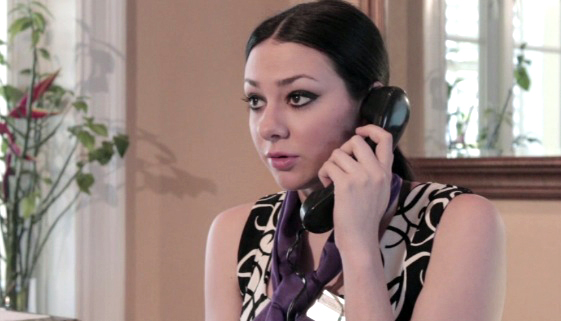 © Copyright 2013 by thebahamasweekly.com -