From:TheBahamasWeekly.com


FLIFF on Location: Grand Bahama Island
(Photos) Beneath the Blue opens FLIFF on Location: Grand Bahama Island
By The Bahamas Weekly News Team
Oct 28, 2011 - 2:15:33 PM

Freeport, Bahamas - Under the palm trees on the beautiful shores of Grand Bahama, the family feature film, Beneath the Blue screened against the backdrop of the azure waters to open FLIFF on Location: Grand Bahama Island, an offshoot of the Fort Lauderdale International Film Festival.

The screening was free to all and there ended up being standing room only as movie enthusiasts enjoyed the film which was shot on location in the neighbouring community of Smith's Point and at the UNEXSO dolphin sanctuary.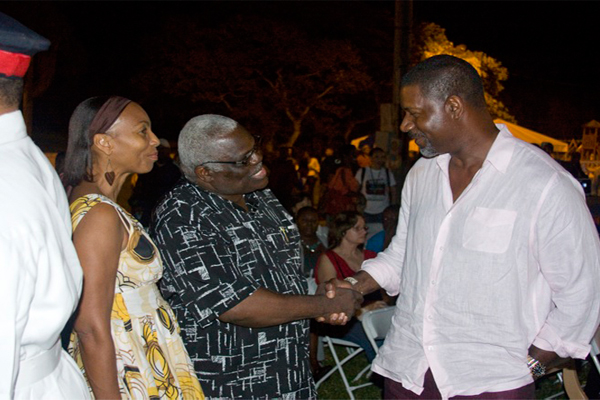 Minister of Works Kenneth Russell, MP for High Rock and Mrs. Russell greet FLIFF Career Achievement recipient, actor Dennis Haysbert Photo: TheBahamasWeekly.com




On hand for the screening was Bahamian actress Leah Eneas who flew in from Nassau. She had a prominent role in the film directed by Michael Sellers. It was announced that a third movie will be coming in the series, as well as a TV pilot. The film's underwater cinematographer, Paul Mockler, a resident of Grand Bahama, was also on hand.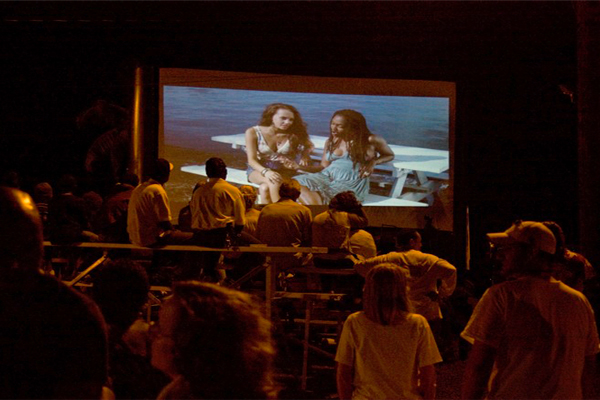 Bahamas Film Commissioner Craig Woods welcomed the audience and introduced a pre-recorded message by movie legend, Sir Sidney Poitier, who grew up in The Bahamas. Poitier's message was powerful and moving.

International guests of FLIFF including actors, writers, producers and film star Dennis Haysbert were shuttled to the park by water on the Bahama Mama. Local Rotarians provided food and refreshments including popcorn.

ABOUT THE FILM:
Alyssa Harker, an 18-year-old dolphin researcher works with her famous scientist father Hawk on Grand Bahama developing a dolphin language. Beneath the Blue picks up where Eye of the Dolphin left off, showing Alyssa's powerful bond with the wild dolphin Rasca. Having assimilated to the island, the research center and the dad she never knew, Alyssa is now tested when she meets a somewhat mysterious tourist named Craig.



BENEATH THE BLUE

features Paul Wesley, who stars in the smash CW hit television series "Vampire Diaries." He was recently named one of Cosmopolitan's "Fun Fearless Males of 2010". Caitlin Wachs (Alysssa) was named one of People Magazine's "20 Teenagers Who Will Change The World" and received the Young Star Award from The Hollywood Reporter. David Keith (Hawk) is currently starring in the new hit Fox TV Series "Lonestar", and is best known for his work in "An Officer and a Gentleman" and "Behind Enemy Lines". The majority of the shoot took place in the quaint, friendly town of Smith's Point, Grand Bahama, where Director Michael D Sellers worked creatively intertwining the actors and story with the Bahamian community both on land as well as beneath the ocean. Sellers captured researched developments of human-dolphin interaction while bridging fictional elements with actual ongoing supreme court rulings. Bahamian actress Leah Eneas landed a good role in this film.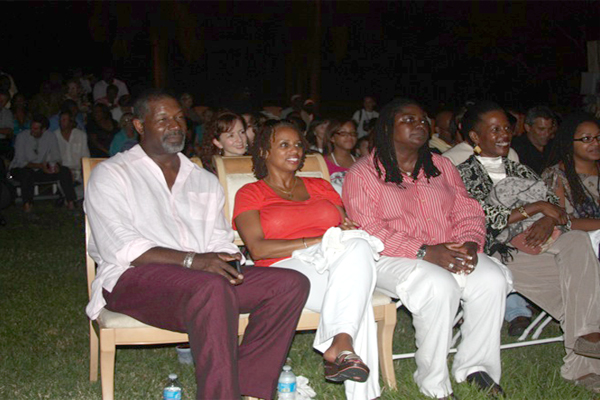 Grand Bahama Youth Film Competition winner, Katrina Dorsett was presented with her prizes of $500 by Chantal Bethel, co-founder of the Grand Bahama Heritage Foundation, and James Sarles of James Sarles Realty presented her with a GoPro camera.
FLIFF On-Location: Grand Bahama Island will feature:
Underwater Cinematography Workshop by award-winning cinematographer Paul Mockler

Film Workshop by Bahamian Film Producer, Karim Mortimer

Complimentary outdoor screenings

The inaugural 'Grand Bahama Youth Film Competition' Winner's Screening - a competition for young filmmakers (14 to 18 years old).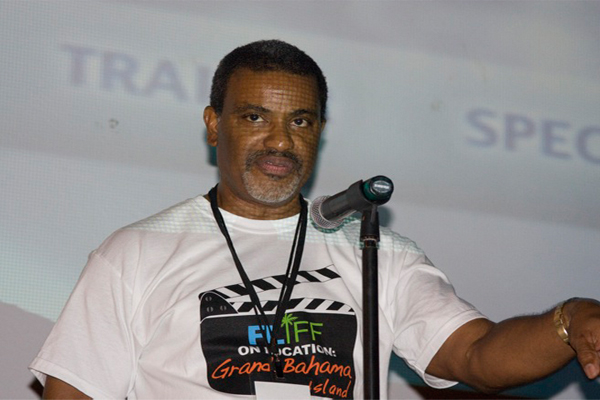 For ALL information FLIFF on Location CLICK HERE
FLIFF on Location: Grand Bahama Island SCHEDULE



(Tickets on sale at Pelican Bay Hotel)
Friday, October 28 th
10 AM –

Delhi In A Day –

Canal House

Noon – Underwater Cinematography Workshop w/ Paul Mockler –

UNEXSO

Noon –

Happy –

Canal House

2 PM –

Miss South Pacific –

Canal House

3 PM – Filmmaking Workshop w/ Kareem Mortimer

–

Canal House

4 PM –

Last Rites of Joe May –

Canal House

7 PM – Dennis Haysbert Tribute & Reception

– Neptune's Pool
Saturday, October 29 th
10 AM - 6 PM – Made in The Bahamas

–

Canal House

10 AM –

Legend of Ivan Tors

–

Canal House

10:30 AM –

Filmmaker Tour

– Canal House Lobby

Noon –

Cairo Exit

–

Canal House

2 PM –

Abandon Ship: The Sinking of SV Concordia

–

Canal House

2:30 PM – Student Films

– Canal House

4 PM –

About Fifty

–

Canal House

6 PM –

Islands of Life

–

Canal House

8 PM –

Silver Case

–

Canal House

10 PM –

Hanging Your Shorts

- Count Basie Square

10 PM – Catamaran Party

- Port Lucaya Marina
Sunday, October 30 th
Noon –

Andros: Living Off the Sea & Land

–

Canal House

1:45 PM –

Late Bloomer

–

Canal House

2 PM – Awards & Closing Party

– Grand Lucayan Resort
"All Movies All Day," "All Access" and "Function Tickets" are now available for the Fort Lauderdale International Film Festival on location at Grand Bahama Island. In addition, organizers have released the full schedule of films and special events to take place during the occasion, which will run from Thursday, October 27 to Sunday, October 30.


In addition to two workshops: Underwater Cinematography and Filmmaking in the Caribbean, more than 25 films will be shown over three days during the inaugural FLIFF On Location at the state of the art Canal House at Pelican Bay Resort. Two films will be shown free of charge to the public in an outdoor setting at Taino Beach and Count Basie Square.
Celebrated actors, directors, producers and writers will arrive by sea and air for the weekend event. Visitors and residents are encouraged to participate. All Movies All Day tickets will sell for $7.00, Function tickets for $15.00 and

All Access tickets for $50.00 per person.




SPONSORS

: Bahamas Celebration,
TheBahamasWeekly.com
, The City of Freeport Council, Port Lucaya Market Place and Port Lucaya Marina, The Grand Lucayan Bahamas Beach and Golf Resort, Pelican Bay Resort and Sky Bahamas Airlines.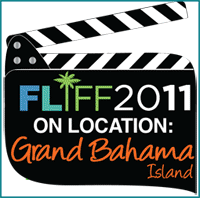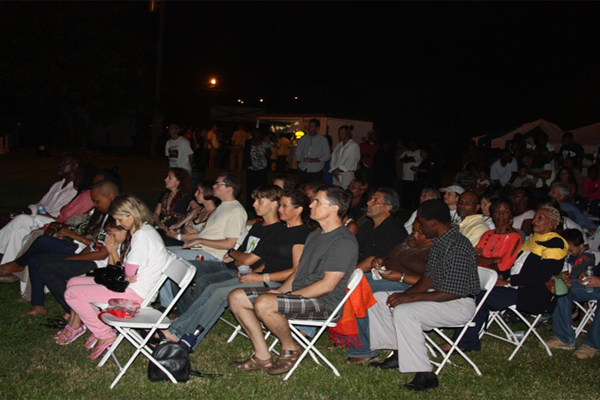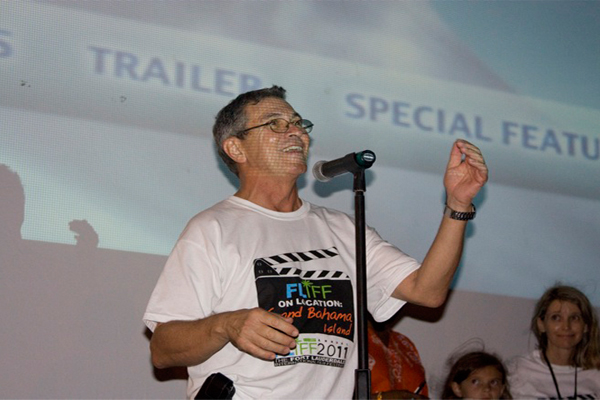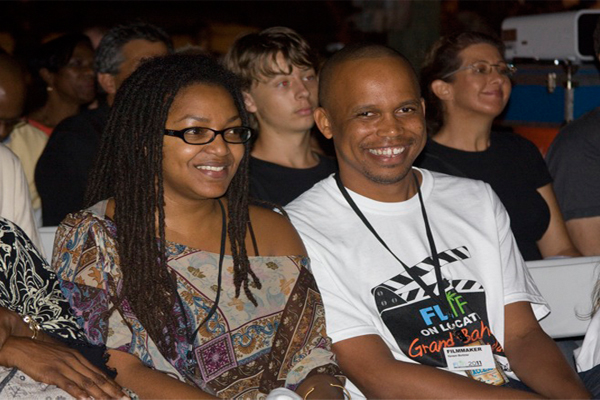 © Copyright 2011 by thebahamasweekly.com -