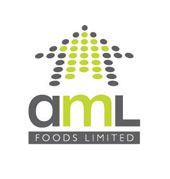 Nassau, Bahamas - AML Foods Limited, one of the country's largest grocers and a leader in providing quality and value to Bahamians, today announced that Mr. Franklyn A. Butler II has been elected Chairman of the Board of Directors. He replaces Mr. Dionisio D'Aguilar who resigned as Chairman in January of this year, having held the post for 7 ½ years.

Mr. Butler is a well-respected Bahamian businessman who has extensive experience in the food and retail industries. He currently serves as the President and Managing Director at Milo B Butler & Sons Co. Ltd. He also serves on a number of boards which include NewCo as Chairman, Cable Bahamas Ltd. as Vice Chairman, Tuscan Shores Development Company, and Milo B Butler & Sons Co. Ltd.

The Board of Directors consists of Mr. Franklyn Butler II (Chairman), Mr. Dionisio D'Aguilar, Mr. Craig Symonette, Mr. Frank Crothers, Mr. Robert Sands, Mr. Michael Moss, Mr. Michael Maura Jr., and Mr. Gavin Watchorn, President & CEO.


AML Foods Limited was incorporated in 1989 in The Bahamas and is listedon the Bahamas International Securities Exchange. The Company and its subsidiaries are primarily engaged in the operations of retail and club stores offering dry and perishable food items and other consumer products, and the operation of a food franchise business. AML Foods Limited Food Distribution includes its retail division - Solomon's Super Center Nassau, Solomon's Fresh Market, Solomon's Freeport and Solomon's Lucaya – and its club division - Cost Right Nassau and Cost Right Freeport; the Company's Franchise Division consists of eleven Domino's Pizza locations in Nassau and Freeport and one Carl's Jr. Restaurant in Nassau . The registered office of the Company is at One Millars Court, off Shirley Street, Nassau, New Providence, Bahamas and the corporate office is at Town Centre Mall, Upper Level, Blue Hill Road, Nassau, New Providence, Bahamas, Tel: 242.677.7200.