[an error occurred while processing this directive]


Last Updated:

Feb 13, 2017 - 1:45:37 AM
---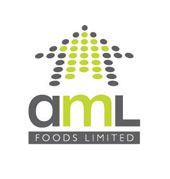 Nassau, Bahamas - AML Foods Ltd. is helping The Bahamas 'go green' this Earth Day. On Friday, April 22, the company will distribute 10,000 reusable shopping bags during the launch of the Bring Your Own Bag (BYOB) initiative at its grocery outlets in Nassau and Freeport. Ministry of the Environment & Housing officials attended the launch event to support the major retailer's project.

This week, representatives from the Bahamas National Trust, Windsor Preparatory School's Eco Club and Solomon's Fresh Market Kids Club will give away the eco-friendly canvas bags to shoppers in Nassau at Solomon's Super Center, Solomon's Fresh Market Harbour Bay, and Solomon's Fresh Market Old Fort Bay, and in Grand Bahama at Solomon's Lucaya, and Solomon's Freeport.

Gavin Watchorn, President & CEO of AML Foods Ltd, said the exercise is a first step by the company to help reduce plastic bag use locally.

"At AML Foods, we understand that the retail business is one of the largest contributors to plastic use in the Bahamas. Some years back, we moved to use only biodegradable plastic bags and now we want to move further to reduce the number of bags we use in our business," he said. "We are pleased to announce this green initiative to donate 10,000 reusable bags on Earth Day this Friday and we would like to thank the Hon. Kenred Dorsett, Minister of the Environment & Housing, for supporting us in this exercise."

On a global scale, more than one million sea birds and 100,000 sea animals die each year due to the overwhelming amount of plastic in the oceans around the world. In addition to putting marine life at risk, plastic waste also affects soil fertility and releases poisonous chemicals in the air when burned.

"We're excited about the activities planned for Earth Day as we launch the BYOB event in stores. This giveaway is one of many programs AML has planned to spread awareness and to do our part to keep our country and our planet clean," said Renea Bastian, VP of Marketing and Communications. "We are committed to reducing our own environmental impact and we want to encourage the community to do the same. The ultimate goal is to become the first company in the country to implement plastic bag free operations at a retail outlet."

In 2017, AML plans to partner with their vendors and other local businesses to distribute 125,000 reusable bags to the public. The company also currently donates, a portion of their sales of reusable bags to the Bahamas National Trust. Some of the eco-friendly totes being distributed on Earth Day were donated by KEHE, Shoe Depot, Custom Computers, Island Wholesale, Lightbourn Trading and ESC Distributions.





© Copyright 2016 by thebahamasweekly.com

Top of Page



[an error occurred while processing this directive]