Last Updated:

Feb 6, 2017 - 2:32:04 PM
---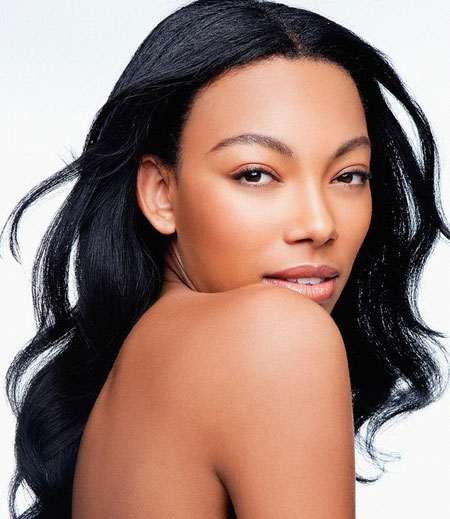 Providenciales, Turks and Caicos Islands – A major platform for artistic and cultural expression, Turks and Caicos Islands Fashion Week (TCIFW) celebrates the work of fashion artists, craftspeople and other creators with an effervescence all of its own. Adding to the anticipation, the Producers are excited to announce that America's Next Top Model Cycle 9 and Cycle 17 All-Star Bianca Golden of the Turks and Caicos Islands/New York will host with 2014 Grand Designers' Runway Fashion Show.

Bianca Golden has been signed by both Major Models and Ford Models, done correspondent work for E! Channel and The Tyra Show and appeared in major television commercials for Macy's, Apple, Sears and others. She has graced the pages of Essence, Cosmopolitan, Vibe, Source and Style Bermuda Magazines and appeared on the runways of five consecutive seasons of New York Fashion Week.

Besides modeling, Bianca encourages youth to follow their dreams and contributes to community service projects as well as speaking engagements at schools across the USA. Being charitable and giving back is one of Bianca's greatest passions and she hopes to launch her own foundation, Be Golden.

Turks and Caicos Islands Fashion Week 2014 will take place March 26th – 29th with the Grand Designers' Runway Fashion Show "the grand finale" on March 29th at Brayton Hall, Providenciales. Other TCIFW 2014 events leading up to the grand finale will soon be announced.

"I am counting down the days until the hottest date on my calendar: Turks and Caicos Islands Fashion Week at which time I will visit my beautiful island home. What an honor it will be hosting the first presentation of TCIFW Designers' Grand Runway Fashion Show. Not only will it be an extraordinary show unveiling a myriad of great talent, more significantly, the Turks and Caicos Islands will join the list of countries hosting its own fashion week" says Top Model Bianca Golden.

TCIFW will enhance all aspects of fashion events in the Turks and Caicos Islands by featuring fine local, regional and international designers and boutiques presenting exquisite garments and accessories, supporting local schools alternative career programs, highlighting local culture, history and entertainment, promoting business generation, facilitating workshops, hosting exhibitions of art and luxury products and services, exciting the interest of regional and international media and support marketing the Turks and Caicos Islands to the world.

To date, TCIFW 2014 proud partners are the Turks and Caicos Tourist Board, Saint George Fashion House, Miss Turks and Caicos Universe Beauty Org., Digicel TCI, Beaches Turks and Caicos Resort Villages and Spa, Power 92.5 FM, 102.5 Kiss FM and Everything TCI.









© Copyright 2013 by thebahamasweekly.com

Top of Page