Last Updated:

Feb 6, 2017 - 2:32:04 PM
---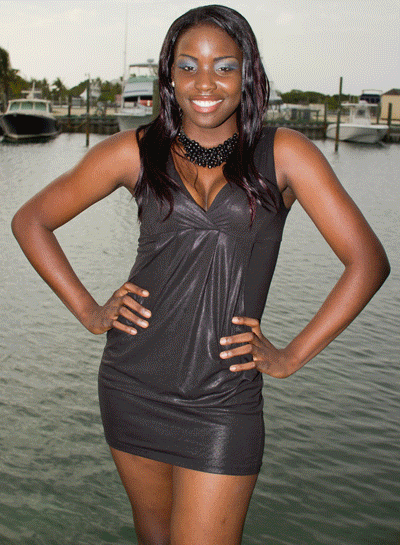 PROVIDENCIALES, Turks and Caicos Islands; Monday, July 23rd, 2012 – Organizers of the Miss Body Beautiful TCI Pageant have created a fun voters poll on Facebook – the premiere social networking website.

The poll, which starts today – is available on http://www.facebook.com/msbodybeautifultci - in our Contestant "Like" Me on Facebook photo folders. The Miss Body Beautiful TCI Facebook page allows 'Facebook Friends' to cast a vote, by clicking "Like" for their favorite 2012 Miss Body Beautiful TCI Contestant. The Contestant photo folder that receives the most "likes" will win a fabulous cash prize.

The Facebook "Like" voters poll will close on Saturday, July 28th 2012 at 6pm. What is more, the Contestants Like Me on Facebook poll will not form part of the scores going towards choosing the 2012 Miss Body Beautiful TCI Pageant. For the competition itself, the contestants are being judged on four categories, with the highest score attainable being ten (10) points. The four segments: Introduction, Swimwear, Fantasy Wear and Question/Answer.

With 'Stronger, Confident, Beautiful' as its motto, the pageant will see contestants of diversity compete for a LIME advertising campaign, cellular phones with service plans, cash, hotel stays and other fabulous prizes.

The nine young ladies competing are: Shamarah Rigby (Contestant #1), Alicia Jeffrey-Wilson (Contestant #2), Janice Bernadin (Contestant #3), Ethline Wilner (Contetant #4) Bianca Alcidas (Contestant #5), Straudia Forbes (Contestant #6), Farah Brave (Contestant #7), Gabrielle Valencia (Contestant #8), Sarantina Philantrophe (Contestant #9) and Latoya Pinder (Contestant #10).

The Miss Body Beautiful TCI Pageant will take place on Saturday, July 28th at The William's Auditorium, South Dock Rd, Providenciales. There will be performances by Mike Dizzo & Orane, Leeward Heights, Trigga Api, Illegal Poet, DMV, Dion Pratt Jnr, along with other noted acts! Advanced ticket purchase: General admission $40.00 and VIP $65.00; with $10.00 added to the cost at the door.






© Copyright 2012 by thebahamasweekly.com

Top of Page