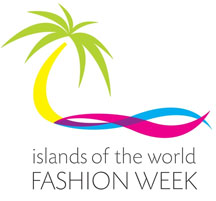 Nassau, Bahamas: Mode Iles Ltd., organizers of the award-winning "Islands of the World Fashion Week", announces the second city of it's Islands of the World Fashion Tour: Chicago. With the success of the tour that commenced at the El Paseo Fashion Week in Palm Springs, California, in March of this year, President of Mode Iles, Owen Bethel is thrilled to once again showcase talent from island nations to the key populace of the fashion world. The show will take place on August 10th, 2010 at the exquisite Loft on Lake in the famous West Loop of Chicago. In comparison to the previous show, the designers of the Islands of the World Fashion Tour team will be the only featured designers.
The featured designers of the tour in Chicago are award winning; Eric Raisina (Madagascar), Harl Taylor BAG (Bahamas), K. Bobby (Jamaica), Nadya (Bali, Indonesia) and newcomer, Raang Designs (Trinidad & Tobago). "This exclusive showcase will capitalize on the intricacies of the craftsmanship that our designers display and directly expose them to the international media and buyers in the important Chicago fashion market." said Mr. Bethel.
With just a few months leading to the climax of the Tour and the main event slated for November 11th - 13th in Nassau, Bahamas, the Islands of the World Fashion Tour will make another stop in Miami, Florida in October as the journey continues. This year's event promises to be impressive and fabulous, as it will be dedicated to the rebuilding of Haiti, following the destructive earthquake in January.

For further information, visit the website, www.islandsfashionweek.com . Contact: Kedar Clarke 242-356-6133, info@islandsfashionweek.com or fax (+1-242-322-8687)