Last Updated:

Jul 7, 2017 - 10:20:33 AM
---
"Sustainable fashion, also called eco fashion, is a part of the growing design philosophy and trend of sustainability, the goal of which is to create a system which can be supported indefinitely in terms of human impact on the environment and social responsibility." - Wikipedia

The following 'trip down memory lane' was sparked by news of the inaugural Eco Fashion Week Australia, set for Perth from November 23 to 27.

Eco fashion takes me back to my childhood and wartime/postwar time in the UK. Dresses were taken apart and re-sewn with a bit of extra fabric creatively added, or they were made into rag rugs. Hand knitted sweaters were carefully picked undone, the yarn washed and reused for something different. There was a "rag and bone" man who took his horse drawn cart through the neighbourhoods once a month to pick up discarded items and recycle them.



"Recycling" was the way of life at that time out of necessity. But it wasn't called recycling. Everything was cherished and re-used or repaired. There were no new items available. Brown paper bags were taken back to stores for reuse, milk bottles and pop bottles were all picked up by the delivery guy, and taken back to the dairy or pop company to be washed and reused. Buckets were made of enameled tin, and when they rusted and developed holes, we bought special washers to fill the holes. It was just the way of life and this was in a big city.

In England, we all wore school uniforms, whether in public or private school. As all our clothes were still bought with ration book coupons for the first few years after I started (private) school, mine had an arrangement whereby all uniforms that were outgrown and could not be passed down to a younger sibling were donated to the school, and parents were compensated somehow. This helped out many families by enabling them to keep clothing stamps for some non- school clothes. Every three months, my church had a "bring-and-buy" household item and clothing sale or exchange.

There was no shame about wearing used clothing. "Make do and Mend" were on posters all over town and people got very creative. When the elbows of cardigans and jumpers wore out, they were often darned with a contrast colour wool, or patched with fabric from an old dress, to make them look decorative instead of shabby. Whenever someone in our house got some new shoes, my father painted the soles with varnish. This this protected the leather soles and they lasted a lot longer before wearing through. And as my feet grew, and my toes were cramped, the front of my shoes was cut away to relieve my toes and extend the life of the shoe.

We had to carry gas masks at all times – we were fined if we didn't. They were carried over the shoulder in an ugly box-like container with a khaki coloured webbing strap, and they were a hassle if you were dealing with children and carrying groceries as well. A leather handbag had been designed which had a special compartment built into the base, into which the gas mask could be tucked. It was quite expensive, hard to find, and much coveted. It was considered a "fashion statement", and somehow, my father bartered for one for my mother. She was thrilled to bits with it and she was the envy of all our neighbours.

I remember my siren suit; a one piece thing. Mine was made of heavy cotton and was fleece lined, and it was kept handy by the bed in case the air raid warning went off in the night, and we had to head outside to the cold, damp air raid shelter. It was large so we could wear them over any of our clothes – day or night – and it felt very cumbersome. Fabric was in short supply, and the government commissioned well-known designers to create "utility" clothing. They were given some parameters for these clothes; using a set amount of fabric for each item, and having concern for the number of hours spent making it. These garments had a special label (CC41) sewn in them , to indicate they were utility items, and I didn't like it. I always tried to remove that label from my clothes, but as it was stamped onto all the socks, I had to put up with that.

Because clothing was very limited, all items we bought were as multipurpose, and for as many years and seasons, as possible. A simple cotton dress (usually floral to hide any stains) was used pretty much all year around with hand knitted woollen sweaters, and long fleece lined bloomers, and thick woollen stockings for extra warmth in the colder weather. My mother had kept, and wore her maternity smocks, from when pregnant with me, to protect her clothes while doing housework and making meals. (I remember a rayon one with purple plums on it). She always took it off before my father came home from work (and put some lipstick on). In the winter, we wore school uniform fleece lined bloomers (almost down to the knee knickers) under our school tunics, and botany wool vests with capped sleeves, plus a liberty bodice when it was really cold. The latter had rubber buttons, and there were bones in it like a corset and we all hated them.

When I was about 4 years old, I had a silver grey fur coat with pom-pom covered hook fasteners which all my friends loved and wished they had too. Meat was scarce, and we ate quite a few rabbits, their skins were saved, treated, and made into coats or jackets. I hated mine. I always felt sorry for the rabbits, and the coat reminded me of them being killed.

My Dad loved his double breasted suits, and was very upset when, to reduce the amount of cloth required, they were changed to single breasted jackets, and the trousers no longer had the turn ups he liked (less fabric).

On Bin day, the rubbish was collected in a horse drawn vehicle which was parked at the end of the road and the blinkered horse given a nose bag of food to munch on while all the bins were being emptied. All the neighbourhood children waited patiently, at roadside with bucket and shovel, for the horse to poop. If we were lucky, and the horse obliged, we all dashed over and shared the droppings. This was the only fertilizer we might have for the veggies we all grew. It was mixed with water to create a solution for the garden which we had turned into veggie plots to supplement the rationed food.

We worked as a community and when one neighbour had a surplus of something, it was traded with another neighbour for something they might have in surplus. Newspaper pages were separated, twisted and curled up to use in starting the coal fire. It was also used as toilet paper cut up into squares and threaded onto a string and hung from a hook. We had salvage bags in the garage – sacks into which we out our empty tins, bottle caps, detergent boxes, paper, scrap metal, and bones, etc. It was compulsory recycling and was picked up by the rag and bone man and eventually used for war items. We saved the milk bottle tops and silver paper (tin foil) wrappers on our sweets. It was collected separately and sold for scrap. The money went to fund the training of guide dogs for the soldiers blinded in war.

Eco fashion was our way of life...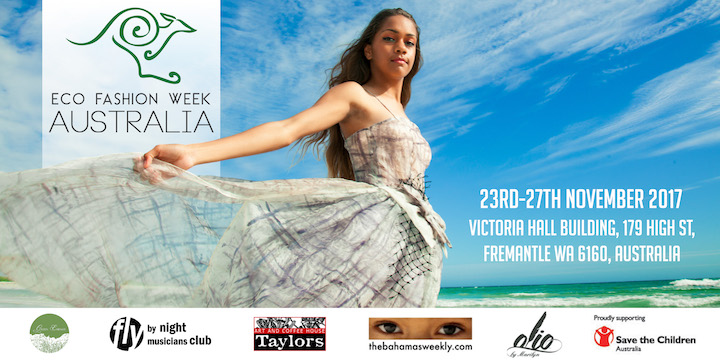 © Copyright 2017 by thebahamasweekly.com

Top of Page