Last Updated:

Oct 26, 2017 - 9:32:18 PM
---
Address by Hon. Philip "Brave" Davis Leader of the Progressive Liberal Party at 53rd National Convention of the Progressive Liberal Party (PLP)


Oct 26, 2017 - 12:10:11 PM


Email this article
Mobile friendly page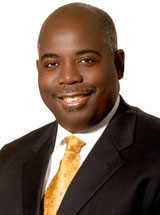 New Providence, The Bahamas - Address by Hon. Philip "Brave" Davis, Q.C., M.P. Leader of the Official Opposition Leader of the Progressive Liberal Party on the Occasion of 53rdNational Convention of the Progressive Liberal Party (PLP) Wednesday, 25th October 2017 Meliã Resort, Cable Beach:

Salutations:

To our Deputy Leader I. Chester Cooper and Mrs. Cooper
To our New Chairman Mr. Fredrick Audley Mitchell
To our Deputy Chairman_____
Session Chairperson
Party Officers
Executives and Members of the various Branches
Delegates from around the country
Cat Island, San Sal, Rum Cay!
And to my lovely wife Ann Marie who has made the journey with me through it all…
To my children: Philice, Philippa, Christian, Phil Jr., Philmore and Christopher – and my grandchildren Andrew and Cole –
My siblings and extended family who have kept me grounded…this is a moment I share with you.
PLPs!
I Philip Edward "Brave" Davis accept your mantle as Leader of the Great Progressive Liberal Party!

What a night!

Good evening!

I thank all of you from the bottom of my heart for bestowing upon me this position of trust. I pledge to execute my duties honourably and fairly and to the best of my ability – with the help of God and all of you.

"For I know the plans I have for you, declares the Lord, plans for welfare and not for evil, to give you a future and a hope."

PLP!!!

Thank you for your enthusiasm, your love, your hard work, and your incredible energy.

Can you feel it!?

We are going to do great things together.

(huge applause)

I congratulate all of our newly elected officers and look forward to us working together. Our mantra requires that we keep our feet on the ground, committed to servant leadership.

To all of the outgoing officers, thank you for your sacrifices for this party. Many of you have given of yourselves until it hurt. Now, we receive the baton to carry it proudly for another leg.

To Bahamians out there who are watching and listening – the PLP is launching a new era, and tonight I'm going to tell you why we want and need you to be part of it, too.

Tonight we're going to talk about reform and renewal – which are critical not just for this party's future, but for the future of this great country.

Many of us in this room were raised PLP. It was part of the air we breathed, growing up. We were born of greatness. The vision and courage of our forefathers lit the way forward; we understood that the aspirations for our country were bound up with the success of the Progressive Liberal Party.

But as meaningful and profound as our party's legacy is, it can only be the beginning of our story. For too many Bahamians, the accomplishments of Majority Rule and Independence are admired, but distant. They are achievements in our history books. It is up to us – ALL of us – to make the work that our Party's founders started, continue to feel as vital, as crucial, as imperative today as it was those many years ago. Despite all the progress, we know the work is incomplete.

Our party's original platform called for social and political freedom, and pledged to be a party that "dedicated itself to the service of all Bahamians, not a privileged few."

Freedom, Justice, Equality: just to name our party's guiding principles aloud is to feel the moral urgency of working to make them real in today's times.

But to earn the right to stand on the shoulders of our original warriors – to have the honour of fighting for those principles in today's Bahamas, we need a strong, united, reformed, battle-ready Progressive Liberal Party. (applause)

So let's do it!

We have been, these many months, in a period of profound dialogue and reflection. We sat together in your homes and on your front porches, in our churches and community rooms, and we have thought hard about what is necessary to press ahead.

The single most encouraging thing to me – the reason I feel such a powerful optimism not just for our party but for our country – is that - I see just how many of us are ready to Do the Work.

We have work to do, PLPs!...Ain no prettying this up. You all know me. I'm more about straight talk than pretty talk!

Fellow delegates, if what you're wearing has sleeves...roll 'em up! Roll 'em up! Roll 'em up! We have work to do! (applause, rolling up sleeves)

Here's how we will begin. We're going to reform the PLP's Constitution, so that our internal rules ensure our party is inclusive, transparent, modern and accountable. (applause)

I have a lot of ideas about how to do this, but this isn't about one man's reform crusade, it's about all of us. We will do this work together, with detailed input from PLPs around the country, formalizing a process that is already in motion.

We have work to do, PLPs! We know time waits for no man, so we must work with urgency, BUT, more importantly, we must get it right. We need and deserve a 21st century party, one that reflects our values and inspires our fellow citizens.

I believe in hard work -- and I believe that our party's Leader must earn genuine and enthusiastic support from within this party before asking the Bahamian people for their trust to lead the nation.

So we're talking about real reforms – an overhaul – not superficial changes.

Today's voting process is one example of why we need common sense reform. The experience we had cannot be repeated in conventions to come. There is no reason it had to be such a complicated day. We are going to modernize the process. On this front and many others, change will come!

And here's the thing: we will have dialogues -- not monologues. There is strength in humility, and there is a lot to be learned by truly listening.

We will re-establish island and regional councils, so that we can be more responsive to Bahamians across the country.

How do you inspire young Bahamians to get involved in changing their country? By making sure we once again have a PLP where their voices really matter. (applause)

We will constantly work – and this is joyous work, this is the best reason to be in public life – to recruit and mentor new talent.

And if we want to change the party, and we want to change The Bahamas…then we better do more and more each year to recruit strong female leaders to our ranks.

This is a good time to invite all of you to stand. Let's show our colleague Glenys Hanna Martin the admiration and gratitude she deserves with a rousing round of applause. She loves this party, and we will always need her fierce voice in defense of the most vulnerable Bahamians.

Glenys, it is an honour to be in the trenches with you, fighting for the Bahamian people, working for this country we both love. (applause)

I know you agree that stepping up the recruitment of female leaders to the PLP as a priority is not just the right thing to do. It is the smart thing to do.

Have you had a chance to listen to JoBeth Coleby Davis in the Senate yet? (applause)

I want to say something else about the next slate of candidates – those who will run in the next general election. It seems early to talk about it. It is, in some ways, but we have to plan ahead.

This is something that is really important to me. The growing perception, and too often reality, is that in order to stand as a candidate in any political party in The Bahamas, one must have considerable personal wealth. Success is great – but wealth is not the same thing as virtue. There are many Bahamians of modest means but significant talent. We want and need to make it possible for them to offer representation in Parliament. (applause)

So listen to me. Do you care – really care – about your fellow citizens?

Are you burning with new ideas and passion?

Above all: are you willing to Do the Work?

If the answer to these questions is yes, then the PLP is the party for you.

We will create a New Candidate Fund to support new leaders. Here's what we are looking for – vision – intellect – integrity – courage. Yes, you can see – I HAVE been listening. That is what you want from your leaders. That's what we all want. So tonight, it is my profound hope that many Bahamians hear these words and are newly inspired to consider public life. You can do it! We can do it! Together!

Let's Get to Work!

That goes for all of us! We're a small country. We just can't afford to leave talent on the sidelines. (applause)

We need to be a dynamic, inclusive party that is WORKING–ALL the time. I know you're ready to be All-The-Time PLPs!!

Because just a few months into this new government's term we see very clear reasons why it is imperative to form a strong opposition.

Look, the challenges facing our country are serious. We do not intend to oppose this new government for opposing sake. When we can work together as partners, in good faith, we will do so.

But there are reasons to be concerned.

We can all see that this government has a talent for creating attention-grabbing headlines -- for splashy announcements and for grandstanding. Grandstanding and jive-talking! But ask them for the details-- the timelines and the working plans that are the real fuel for change and progress -- and they start moon-walking and back-peddling.

You might say they are struggling to…Do the Work.

They are learning the hard way – that there is a difference between campaigning and governing.

And unfortunately, when they get uncomfortable, and they miss the easier days of the campaign trail – the temptation for them is to slip back into their comfort zone, of accusations and finger-pointing.

So how do we make sure the truth has its day? Once again, it's about Doing the Work, standing up for what is true and what is right.

I want to say something in particular about the accusations of corruption. Let us be as clear as we can be. We must have zero tolerance in this party for corruption. (applause)

Private gain at the expense of public progress is a terrible kind of sin. Corruption tears at the fabric of our social compact. Where it exists, it must be punished.

But let me say this, too: FALSE accusations of corruption are surely another kind of sin. They increase cynicism about public life just when we need to encourage participation.

So those who scorch reputations and families to score cheap and temporary political points, you are hurting our country…and neither your neighbours nor history will look upon you kindly. (applause)

The current government wanted you to believe that everything was broken under the PLP. That was a major disservice to all those who were working hard against long odds for change.

It's easy to tear things down, but so much harder to build real change.

They haven't done much, but the things they have done have hurt too many Bahamians already.

While they send Bahamians home and terminate contracts.

While they cancel programmes that better your lives, they have come to Parliament to make it easier to invite non-Bahamians to take your jobs.

So let's come together, fellow Bahamians, and let them know that in the end, they will be judged not by the entertainment value of their latest conspiracy theories, but by what they do for people.

Can they help Bahamians compete in the digital economy?

Have they made our homes and streets safer?

Are they working hard for you??

I said before we want to work together when we can. Let me give you an example. We have just seen hurricanes rip through our country and our region, leaving homes and trees and lives overturned. That this is the new normal is beyond tragedy.

We have seen the limitations of evacuation plans in an archipelago.

This isn't complicated: we need to do more to make Bahamians are safe. I believe we should build new regional hurricane shelters -- ones that can withstand Category 5 winds -- throughout our islands.



Let's work together on this in Parliament, and let's do it quickly.

There are lots of things we can do together.

We're ready, on our end, to Do the Work.

I will end tonight with a call to action to all Bahamians.

Not just to those who think of themselves as political. To all of you – to all of us – this work of building a better country – it's everyone's job.

I know so many are just struggling to get by, working to keep the children fed and the lights on. But we all have a role to play. Although I hope I've begun the work of recruiting new voices to our party, there isn't only one way to contribute.

We can help out at church more. We can be a better parent, neighbour, and friend.

We can watch out for each other's children, as well as our own. We can become teachers, nurses, journalists and do our part in the community.

We're all in this together.

Because the truth is, this great little country isn't going to make progress if we only look out for ourselves.

We need to unite around shared ideals and common purpose.

We need to take care of one another. We need to fight for the truth even when it's hard.

We need to Do the Work.

Because in the end, all of us will be measured not by what we say, but by what we do.

In this party, we know our values are the right ones; now we have a new opportunity to make them real, to do the Work of reforming our party to earn the trust of our fellow citizens.

And So PLPs are you ready to Work?

Are you ready to put your shoulders to the wheel?

Are your ready to and stand and be counted in the fight?

Are you READY?

I'm ready, too. That is why I have been reaching again and again for these words from the book of Deuteronomy 31: "Be strong and be brave. Do not be afraid…for the Lord your God goes with you; he will never leave you nor forsake you. Be strong and (be brave)…for (we) must go (…) into the land that the Lord swore to (our) ancestors."

So, yes, we know hard work lies ahead. But those who came before us sacrificed so we could be here today, and so…. we take up this work with urgency and with gratitude.

It is an honor to lead this great party, the Progressive Liberal Party, and to know that many of our finest days and greatest achievements are still to come.

PLP

PLP

PLP

Thank You Very Much…And May God Bless the Commonwealth of the Bahamas!








© Copyright 2017 by thebahamasweekly.com

Top of Page