Last Updated:

Feb 5, 2020 - 5:50:04 PM
---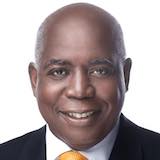 ADDRESS

BY

THE HON PHILLIP "BRAVE" DAVIS,QC, MP

LEADER OF THE PROGRESIVE LIBERAL PARTY

AT THE

NATIONAL PROGRESSIVE INSTITUTE TOWN HALL MEETING

THEME: "VISION 2020 &BEYOND – A VISION FOR A BETTER BAHAMAS"

TUESDAY, 4TH FEBRUARY, 2020

Thank you moderator and a pleasant good evening to all.

Many thanks to the National Progressive Institute, the organizers of this auspicious event. I am honoured to participate in this event as we begin this public and transparent process of dialogue with the Bahamian people about their future.

First, a few words about the NPI. The NPI is enshrined in the Constitution of the Progressive Liberal Party, ratified in July 2019 as an Affiliate Organization of the PLP.

This makes NPI an integral part of the party's leadership therefore your mission, vision and work are at the heart of the PLP. Your mandate to mobilize young professionals, graduates, workers and similar persons to support the Party, to offer support in research and policy development, and technical expertise to support the continued growth, development and modernization of our Party.

The theme VISION 2020 AND BEYOND is timely because of the true, tried and tested adage, "where there is no vision, the people perish".

We see this adage as a self fulfilling prophecy as this government stumbles from one man-made crisis to another.


Multiple bogus and unrealistic fiscal budgets;
BPL – from the collapse of the board, the multiple fires and blackouts to the dubious relationship between Shell and Wartsila; electricity rate hikes are all the government has to show to date.
The failed purchase and sale of the Grand Lucayan;
The failed Oban deal;
The failed victor's justice exacerbated by judicial condemnation of government Ministers;
The response to Dorian was a dismal failure by local and international accounts.
Their policy of tax hikes and spending is unsustainable and an abject failure. We see them attempting to sneak over $100 million into the budget under the guise of Hurricane relief.
The 60% hike in VAT has hurt the economy and created economic hardship on thousands of Bahamians.
Unemployment remains high as the government policies have increased joblessness.
The level of borrowing is unsustainable and unjustified.
We have not seen a meaningful solution to the economic woes of Freeport, except for empty promises.
There is the Post Office debacle which will not go away as much as they attempt to sweep it under the rug.
There is the Health and Hospital crisis.
The utterly botched roll-out of the plastic ban that has created more hardship and pain on the public.
There is the crumbling infrastructure all around us.
There has not been any Direct Foreign Investment of significance since May 2017.
The level of political interference in the operations of law enforcement agencies by the Minister has compromised those agencies in the administration of justice.

So we know too well the disastrous results of visionless governance.

How do we frame our Vision for 2020 and beyond to uplift and empower our people?

In framing our vision for 2020 and beyond, we need look no further than to the foundational principles and objectives our party's Constitution and I paraphrase:


The Progressive Liberal Party believes in the progress, advancement, protection and preservation of all individual freedoms and rights, values and human dignity all within the framework of a just society.
We work together through people empowerment policies and programs to maximize the greatest benefit for all – including opportunities, power, wealth and privilege led by a government of and for the people.

Ladies and Gentlemen:

On a personal level, as I travel around The Bahamas, I still see a people crying out for social and economic justice. The human, social, physical and economic degradation of some of our people remain a reality in many of our inner city and family island communities.

On a personal level, I have met young women with children who have not worked in two years. I have met families who share a two bedroom apartment with three or more branches of a family.

This type of human degradation is not good. For those gainfully employed, the take home pay is insufficient to feed their families.

Vision 2020 and beyond must have the impact of eliminating poverty and introducing a livable wage for all Bahamians, especially our youth, while arresting hopelessness and social degradation and dislocation.

I wish to share at least ten guiding principles that will undergird the programs, policies and strategic plan of the next PLP government of which I will lead.



A strong safety net that leaves none behind and upholds the dignity of all.
A resilient physical and natural environment to withstand the vagaries of natural disasters.
A population equipped to be productive participants - from civic engagement and the economy to cultural expressions and the labour market through a vibrant system of education.
Expanded Bahamian ownership in all sectors of the economy for which there is an unleashing of our natural ability to be imaginative and innovative. We call this ECONOMIC PATRIOTISM. This BRAVE economic principle will be the hallmark and cornerstone of my administration.
The further establishment of an enabling environment that facilitates investment, domestic and foreign, in the Bahamian economy and fosters innovation and creativity.
The enhancement and empowerment of our communities through meaningful engagement and collaboration.
A refocus and rededication to the further empowerment and development of our youth through sports, education, training and entrepreneurship.
A guarding of our heritage to deepen our understanding of ourselves and the preservation of symbols of identity, both tangible and intangible.
The promotion of a sustainable culture of peace in which the rights of the individual and their obligations to society are respected and the Rule of Law is preeminent.
A strengthened and modernized public service in which opportunities for advancement are based on merit and ability and the ethos of professionalism is imbued as a guiding principle.

Ladies and Gentlemen:

I have said on previous occasions that our last administration was not perfect. We made mistakes, but we were always mindful of the people impacted by our policies. We do not think in terms of statistics, but in terms of families who will be helped by sound policies, or harmed by selfish, narrow and ill-advised policies.

This gathering tonight is important because it is from you that will emerge the vision and focus necessary to secure victory. So be bold and innovative in your thinking, embrace sound ideas and where necessary, think outside the box.

We have new problems that confront us and it calls for a new way of thinking. Let us not be followers; let us lead! Our efforts must be to secure the victory whenever the bell is rung.

Thank you and God Bless you!










© Copyright 2020 by thebahamasweekly.com

Top of Page