Last Updated:

Mar 9, 2017 - 6:37:55 PM
---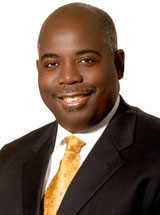 "Every day seems to bring another set of misguided statements about Baha Mar.It's political season, and Bahamians have learned to discount the negative voices as having their own self-interested agenda.The problem for all the critics is that reality has a way of catching up — even in this era of fake news, reality matters. And what's real is that 650 Bahamians have already been hired at Baha Mar. What's real is that Baha Mar is opening in April. What's real is that CTFE has increased its commitment on preopening expenses from $200 Million to $250 Million of which $65 Million has already been spent. What's real is that Baha Mar is finally in safe hands, with a world-class operator that has succeeded with high-end properties in the Caribbean and across the globe.

What's also real is that if Hubert Minnis had been in charge, Baha Mar would still be in bankruptcy proceedings in the US, the property would be shuttered, Bahamians would not be employed, and Bahamian contractors would still be waiting in line to bepaid for work already completed.

Can you imagine Minnis, who struggles to understand matters in Parliament, who can't get to the end of a sentence unless he's scripted, standing up for Bahamians in a complex negotiation like Baha Mar?

Fellow FNMs have called Hubert Minnis "deceitful", "disgraceful" and "incompetent", and it's not hard to see why. But the worst thing about him isn't that he's senseless, it's that he thinks Bahamians are, too."






© Copyright 2017 by thebahamasweekly.com

Top of Page