Last Updated:

Mar 14, 2017 - 1:01:50 AM
---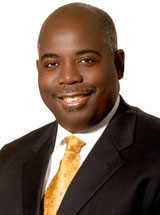 Nassau, Bahamas - The following is a Statement by the Hon. Philip Brave Davis, Deputy Prime Minister and Minister of Works and Urban Development:

It is unfortunate that we have come to a place in our country where some would bet against the interest of their fellow Bahamians to better their own political lot. Another day, another lie from Minnis, who appears to be crossing his fingers and praying that Baha Mar doesn't open, for his own political benefit – never mind the thousands of Bahamians who would suffer. I understand he thinks his only way to succeed is to tear down any progress we make – to distract from the utter turmoil and startling accusations about Minnis from his own colleagues - but what about the thousands of Bahamians who are training right now for their job at Baha Mar? Bahamians deserve better than someone rooting against their employment to try to score a political point.

The sad part is - he is dead wrong. Baha Mar is now in the safe hands of a world-class operator that is investing hundreds of millions of dollars in its success. Contractors and employees were paid what they were owed. And 650 Bahamians have been hired of the thousands who will be hired as the hotel opens. Those are the facts.

And the facts matter. And Dr. Minnis is not known for having a good handle on the truth. His own colleagues have said he "repeatedly proved himself not to be a man of his word. Time after time, we have proven our leader would…knowingly and intentionally distort the facts." It's troubling when that's what your friends and colleagues are saying about you.

Baha Mar will open and Bahamians will see once and for all that Dr. Minnis despite facts to the contrary, is trying to use this to salvage his political career. But don't just take my word for it - come see for yourself. Right now, 200 casino employees are being trained and the casino equipment is being installed. And Baha Mar continues to hire – and is well on its way to hire 1500 employees by 21 April. World renowned hotel chain Rosewood has increased its investment by $35 million dollars, and CTF is increasing its capital, marketing, and pre-opening investment from $200 million to $250 million. Those are the facts.

Dr. Minnis shows again that he is not fit for a leadership role for this country. His lies are troubling. Campaigning against the country's success is unacceptable. The thousands of Bahamians who will be trained and hired in the upcoming weeks and months deserve better, Dr. Minnis - they don't need someone playing politics with their livelihood.






© Copyright 2017 by thebahamasweekly.com

Top of Page