Last Updated:

Feb 5, 2019 - 5:03:21 PM
---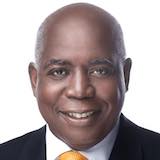 STATEMENT BY OPPOSITION AND PLP LEADER
HON. PHILIP BRAVE DAVIS
MONTHLY PRESS CONFERENCE
TUESDAY, 5TH FEBRUARY 2019


THE AFTERMATH OF THE FRANK SMITH CASE



At my last press conference held here on Sunday, 3rd February 2019, I called for the resignation of two government Ministers, Marvin Dames and Duane Sands for conduct unbecoming in their government Ministerial offices in the Commissioner of Police vs. Frank Smith.

I call for them to do so again. I ask the Prime Minister to act to dismiss them if they do not resign.

The Minster of National Security Marvin Dames just doesn't get it. He thinks it is a joke or to use his word "comical". The joke is on you Minister because you are the only one who thinks it is funny. I assure him it's no laughing matter. He has shamed this country by his conduct. His doubling down is a further disgrace in the face of a judicial finding against him.

As for the comments of the FNM, seeking to pollute this simple issue with lots of old stories - all of which have been debunked - I have one answer:

This is not about Brave Davis. This is not about the PLP. This is about a crooked and corrupt interference by the FNM in the administration of justice.

It's quite simple: Marvin Dames and Duane Sands should resign. If they do not resign, they should be fired.

The Attorney General, Carl Bethel, has to consider his position as well.

I see on the one hand, he says the Director of Public Prosecution makes decisions about cases. He says this to excuse his dereliction of duty in not stopping the case before the "no case" stage. At the same time, however, he (not the Director of Public Prosecutions) announced that the Government is going to waste more tax payers' money on an appeal.

Based on sworned evidence during the trial, this supposed government of transparency must answer the following questions to clear the air on their conduct during this case:

Who gave orders for the call logs to be doctored or falsified?

Why did Sands bypass the board and cabinet to award the cleaning lady a contract AFTER they charged Smith?

How did the case against Smith continue even after Ms. Hanna said in court she didn't want to make a complaint and that she was giving evidence against her will.

Who forced the virtual complainant, Ms. Hanna, to go through with this case?

Having accepted that the call logs were doctored, has an investigation been launched to identify the culprit?

This is a clear case of evidence tampering, why hasn't an investigation been launched. The government of transparency needs to tell the public.

On the issue of legal fees which by the way are public funds, the Attorney General cannot be serious in his pronouncement in the press that it is not appropriate for the government to discuss legal fees.

He hired a foreign QC to prosecute – I would say to PERSECUTE – a Bahamian. He spent tax payers' money on this QC and now the government of supposed transparency says it's not going to tell us how much money they spent.

We heard they spent a whopping one million dollars and we the people need to know if this is true.

I will refer this FNM Government to psalms 7, vs 15: "He made a pit, and digged it, and is fallen into the ditch which he made".

But overall it's a very simple story: I now say that the three ministers have to go.

PRIME MINISTER'S NATIONAL ADDRESS

Last Monday night the Bahamian people were treated to a proverbial "dog and pony" show under the guise of a National Address by the Prime Minister. It was a highly promoted, over staged theatrical production not worthy of the label of a National Address. At the end of the presentation, the Bahamian people were left wondering what was actually said as what was left unsaid raised far more questions than what was said.

The Prime Minister, replete with graphs and optics, struggled to convince the public that his Government had achieved some substantial policy and economic initiatives but it all failed because the proof of the pudding is in the eating.

What he failed to address and where the silence was most deafening were the successes or the lack thereof of some of his Government's highly touted public pronouncements. As an example, he failed to mention anything about OBAN. He fudged on the sale of the Lucayan Beach property.

On this particular project, the Prime Minister had nothing new to report other than that the Government is "on track" to sell the Grand Lucayan Hotel, this coming almost six months or more after its acquisition in one of the worse real estate deals ever witnessed in this country. He failed to come up with a comprehensive and overarching strategy for the resuscitation of the Grand Bahama economy.

Last night in Freeport, there was another dog and pony show. This time he announced a cruise port for Freeport. Some people do not even have the grace to acknowledge other people's ideas. This is a PLP project. The heads of agreement was signed with Carnival before we left office. Now the Prime Minister took the whole Cabinet up to Freeport and as far as we can tell, this is still all conceptual. More promises, promises and no action.

Meanwhile, as the Ministers are grinning from ear to ear, Grand Bahama suffers.

The Prime Minister in his address showed how out of touch he is with reality by touting a drop in unemployment in Grand Bahama, without acknowledging that every week five and six persons are leaving with their families and possessions for Nassau.

HEALTH AND SAFETY ISSUES IN PUBLIC SCHOOLS

We have received recent information about mould infestation and the suspicion of a sink hole at the C. W. Sawyer Primary School. Teachers have fallen ill and are threatening demonstrations and sit-outs if the situation is not urgently addressed. The school's Principal and District Education Officer have been advised in writing, but no corrective has been taken to date.

I wish to sound the alarm to Minister Jeff Lloyd to move with dispatch and have this situation looked after and resolved.

MIGRANT TRAGEDY IN ABACO

We are saddened by the human tragedy on Saturday (2 Feb 2019) where 28 persons lost their lives in waters just off Man-A-War Cay in the Abacos. Human smuggling and irregular migration remain a vexing problem for us.

We worked tirelessly with the Haitian government to find a diplomatic solution to this problem, but vessels that are generally not sea worthy still seem to leave the northern coast regularly.

Sandy Bottom was also designed to better patrol our waters and cause for early interception in the southern islands so I was surprised to read that this vessel evaded Bahamian authorities and capsized in Abaco well in the north.

What is the status of Sandy Bottom in terms of the number of functional vessels?

Where are we with the construction of satellite defense force posts in our southern islands?

Have diplomatic talks with Haiti failed?

Has the Bahamas government actively engaged CARICOM in a regional fight against irregular migration and human trafficking?






© Copyright 2019 by thebahamasweekly.com

Top of Page