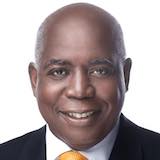 Statement by Hon. Philip Brave Davis:

The PLP is very concerned about the prolonged delay in regularizing postal services in New Providence and the negative impact this is having on postal workers, businesses, the general public and the economy at large.


This is particularly so in view of the fact that this administration met a process in place where ultimately the Bahamian people would have owned a custom-built and design building to facilitate 21st century postal operations.

We draw this wanton dereliction of public duty by this FNM government to the attention of the general public today.

Had the incoming FNM government not interrupted the retrofit project at the former Independence Shopping Center, that project would have been completed and the Bahamian people would have enjoyed regularized postal services around December 2017, more than one year ago.

Additionally, the glaring conflict of interest involving a sitting Minister of the Cabinet is an ongoing concern; a decision by the government not supported by the Opposition caucus in Parliament.

This corrupt and controversial move will cost the Bahamian people literally millions of tax dollars in the way of a redundant breach of contract settlement currently before the courts, and more, particularly in light of repeated delays.

This straightforward project was turned into an expensive disaster from the beginning because the FNM was motivated and driven by partisan politics, special interest and not the public interest. The rushed purchase and selection the Gladstone Road property proved to be a waste of time and money because it was poorly thought out and executed and the government was forced to abandon that route.

In a last ditch effort to save face and embarrassment, the government guaranteed the public that this Town Center Mall retrofit would have been completed by 15th December 2018. It is now the 19th March 2019, more than three months later and it remains unclear when this project will be completed and regular public postal services restored.

This is indefensible, inexplicable and inexcusable. Where there is no vision, the people perish. When selfish political interests are prioritized over the public interest, the public also suffers. This debacle before you today is a prime example of that mixed priority.