Last Updated:

Jun 27, 2019 - 8:58:20 PM
---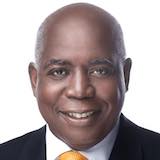 REMARKS

BY

THE HON. PHILIP BRAVE DAVIS QC, MP

LEADER OF THE OPPOSITION

RETIREMENT CEREMONY

MOST HON. DAME MARGUERITE PINDLING GCMG

GOVERNOR GENERAL, COMMONWEALTH OF THE BAHAMAS

GOVERNMENT HOUSE

27TH JUNE 2019




I fully adopt the established protocol.

If I had to recognize all of the dignitaries in attendance, I would most certainly use up most of if not all of my allotted time.

I, like many of you here today, have known Dame Marguerite for many years. As a public figure – being the country's first lady for one quarter of a century - many Bahamians became aware of the Dame through her public image as she served as patron and fundraiser for local charitable organizations, most notably the Red Cross and the annual Red Cross Fair.

It was during these public events together with official state functions that Dame Marguerite became a source of national pride for and the subject of great admiration by literally thousands of Bahamians from all walks of life, inspiring generations of Bahamian women and girls by her beauty, charm, poise, brains, style, grace and elegance.

In conversations around the water cooler at work, in the barber shops around town and in homes, Bahamians were effusive with praise about you Dame Marguerite and could not help themselves from comparing your style and deportment with those of the spouses of other heads of states and dignitaries.

I had the honour and privilege of knowing Her Excellency on a more personal level, given my relationship with the Father of the Nation, Sir Lynden Pindling. What remained prominent in my mind from this relationship was Dame Marguerite's uncompromising commitment to family.

She was a nurturer and motherhood was her most important job.

Given the demands of the job of Prime Minister, whenever and where ever possible, Sir Lynden would lunch at home with the First Lady, and rested before returning to the office where he would sometime work late into the night.

She was indeed a nurturer.

This commitment to family life would be confirmed in interviews with both Marguerite and Sir Lynden. They said there was this agreement between them long ago that she would be responsible for the affairs within the home and sir Lynden would be responsible for the affairs outside the home. Well, there was one responsibility in the home that Sir Lynden held and it was the disciplining of the children.

For me, this is a very important point to make because these are the intangible human qualities that are passed on inter generationally and have the capacity for immortality, long after the tangible would have lost its luster and value, becoming corruptible and fading away.

This point is also important given the large number of single parent homes led by women. Working together, we as a country must do more to cause for a sharp paradigm shift from this social malaise. Future generations will thank us for this gesture of goodwill.

Dame Marguerite, as the better half of the country's first couple for decades, you were a stellar example of parenthood, the consummate help mate as laid out in scripture and you clearly possessed this nurturing spirit I spoke of.

Another source of inspiration for Bahamians everywhere was the fact that Dame Marguerite rose from humble beginnings to ascend to the highest office in the land. She was not born into one of the families of the elites or the oligarchs as we call them with the boarding school education affordable only by the privileged few.

Born in an obscure and undeveloped settlement in South Andros, Mrs. McKenzie-Pindling overcame tremendous odds through faith, self confidence, perseverance and the din of hard work. Like Bahamian Governors General before you, your personal story is one of possibilities, boundless opportunities and triumph over seemingly insurmountable odds. Your story is inextricably linked to the national Bahamian story and stands at the root of much of the inspiration many Bahamians derive from your life's work.

As Governor General, you executed your high office with diplomacy, statesmanship, grace, dignity and neutrality. You lived up to your promise to engage civil society and you did. You hosted an annual luncheon for members of the fourth Estate and kept a brisk schedule.

I was particularly impressed with your travel itinerary, visiting every corner of our beloved archipelago touching and impacting the lives of as many of our citizens as your good office would allow. You physical office was not only Government House, but in the far flung communities of our beautiful and picturesque archipelago.

You took great pride and care to pay tribute to the contributions of many of the country's unsung heroes, heroines and community leaders in these far flung settlements and communities, including Cat Island. You worshipped with them, broke bread with them and ministered to any number of centenarians, honouring and respecting the country's elders, many of whom sacrificed much and were largely responsible for the grass roots people's movement that ushered in Majority Rule and National Independence – effectively creating this free, modern, democratic state we all love and cherish today.

Above all, and as a grandmother, I still believe in my heart of hearts that motherhood and grand parenthood remain among your most cherished and important jobs as you have repeatedly demonstrated that you value the sanctity of the family unit as the foundation for a successful Commonwealth.

I concur with this tenet.

I publicly thank you Your Excellency for your many years of invaluable and selfless national service in both your unofficial capacity as First Lady and in your official capacity as Governor General of the Commonwealth of The Bahamas.

Additionally, I join Bahamians everywhere, luminaries, dignitaries, Heads of States and Heads of Governments globally in celebrating, congratulating and paying tribute to your life's work, especially as Governor General of the Commonwealth of The Bahamas on the occasion of your retirement.

On behalf of my wife Ann-Marie, the Office of the Leader of The Opposition and my Parliamentary colleagues, I pray God's continued blessings on you and your family as you enter the next chapter in your life.

May Almighty God continue to bless the Commonwealth of The Bahamas.






© Copyright 2019 by thebahamasweekly.com

Top of Page