Last Updated:

May 1, 2017 - 12:57:43 PM
---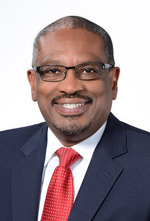 Nassau, Bahamas - Dr. Hubert Minnis, Free National Movement (FNM) Leader, issued the following statement regarding the recently disclosed details of the Baha Mar deal:

"Now the truth comes out. And it is not good for the Bahamian people. The public disclosure of the PLP's secret Baha Mar is breathtaking in its brazen theft of our country's assets. The astounding revelations from this disclosure leaves no doubt in anyone's mind as to why our embattled Prime Minister Perry Christie and his co-conspirator Attorney General fought so hard to shroud this deal in secrecy – even going to the courts to seal the contents from public view."

"It's clear that this corrupt Government's deal is nothing more than a multi-million-dollar theft of the Bahamian peoples' sovereign rights. The conception and timing – along with their fake, 'soft' opening, which only included unpaid guests of the PLP party – of this scandalous scheme has been shown for what it is – a costly campaign driven effort to prop up the election hopes of a corrupt regime that the public has grown tired of. But they have failed. Unfortunately, it will be the Bahamian people who will shoulder the burden and pay the price for Perry Christie's ill-advised and ill-conceived give away to his Chinese cronies."

"We now know the reason he hand-picked the scandal scarred Jerome Fitzgerald and his hand-picked Attorney General to enter into these backroom negotiations on Baha Mar. Regardless of his complicity in his party member's attempts to enrich themselves at the people's expense his actions will leave a dark mark on our country for years to come based on the details contained within this secret Baha Mar deal. We will put Bahamians interest over politician's personal profit – a far cry from the last five years of this disastrous Christie PLP Government."

"Further it is well known that we have stood side-by-side with the people stating our ever-growing concerns regarding the Government's actions on Baha Mar with their Chinese cronies. Sadly, we now know those concerns were justified. The newly public documents reveal hundreds of millions in waived VAT taxes. Imagine how many Bahamian families will struggle while the PLP's allies are excluded from paying the VAT tax, enriching themselves at our expense. This sweet-heart deal our embattled Prime Minister signed off on and then hid from the public has so many disastrous provisions that will impact our country for years to come."

"The PLP's irresponsible transaction and their scandalous and illegal efforts surrounding Baha Mar are an affront to the hard-working families that struggle to make ends meet every day because they are trapped in a failing economy with double digit unemployment combined with skyrocketing debt. This cannot go on – and will not go on. On May 10th, the people will have their say and will be able to vote this corrupt Government out of office and elect a new leadership that will be answerable to the people and always looks to put them first. Bahamians everywhere know our time has come and that could only mean that the PLP's disastrous rule is coming to an end".







© Copyright 2017 by thebahamasweekly.com

Top of Page