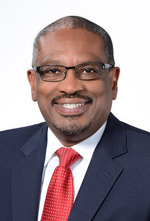 Free National Movement party Leader, the Hon. Dr. Hubert A, Minnis delivered the following at the FNM Rally in North Andros on April 18, 2017:

F-N-Ms, FNMs. FNMs:
All over the country Bahamians are saying:
It's the People's Time!
It's the People's Time!
What time is it North Andros?
What time is it?
It is also time for change.

I want Andros to be a part of the wave of change that is moving across our land from MICAL in the south to Grand Bahama in the north.

The PLP is in panic mode. They are getting ready to play their dirty tricks in order to steal this election from us. We must be vigilant. We cannot let our guard down. The FNM is prepared for battle. I am prepared for battle. Like my campaign song says: "I have a soldier's heart!"

North Andros!! Berry Islanders!! Bahamians!!
The FNM is going to be the next government of The Bahamas. I want North Andros and the Berry Islands, and Central and South Andros to be with the FNM when we win the government.

For too long the two Perry's and the PLP have taken you for granted. Perry Christie has taken you for granted and Perry Gomez is hard to find. One of the Perrys talks too much. The other Perry -- he hardly talks.

Of course, you can't even find Perry Gomez on the weekend. So if you have an emergency on Friday, Saturday or Sunday, or three days out of the week -- Perry Gomez ain't checking for you. He's what you call a sometime MP.

In Carlton Bowleg you will get a full time MP. And you'll be able to find him not only every day of the week, but also on weekends. He doesn't just fly here, he lives here.

The PLP spent five years telling the people of the BARC community that they were going to solve your problems. They did nothing. Now at election time, they are promising you the same thing? Child please!!!

Tell them what they can do with them promises. When they talk there foolishness again, tell them: Not Again! Not Again! Oh God, no, Not Again!

I pledge as your next prime minister that we will sort out the issues at BARC. We will do right by you.

North Andros!! Berry Islanders!! Bahamians!!
Let me be clear: When the FNM wins we will fix BAMSI. We will make it stronger and better. I will be a transformational leader. My vision for agriculture is broad. For many years it has been increasingly difficult to find our native fruits.
An FNM government will launch an ambitious program for the farming of fruits like guava, tamarind, juju, soursop, sugar apple, pineapple, sapodilla, hog plum, scarlet plum, guinep, coco plum, papaya, sugar bananas, and other fruit. These fruits can be processed into jams, sauces, teas, fruit drinks, bakery products and more.

Family Islands like Andros will play the major role in the farming of these fruits as well as organically grown vegetables. The truth is, BAMSI could have been up and running in the proper manner long ago. But like everything they touch, the PLP used BAMSI to give money and favors only to their people.

Instead of spreading opportunity and money fair and square throughout North Andros, they only dealt with PLPs. It ain't only PLPs who need to put bread on the table and feed their children. It ain't only PLP's who have to pay bills and save up a little something for a rainy day. This country doesn't just belong to PLPs. God don't like ugly and God don't like injustice.

I hear some people got plenty money from BAMSI, and that they didn't pay people who did work on the project. The PLP gave contracts for construction at BAMSI to people who didn't even legally qualify for these contracts. They gave contracts to people who didn't have insurance. They took your VAT money and gave it to their people. We still don't know where the VAT money gone.

The PLP also wanted to give away your fish to foreigners. This big Andros land deal was not intended to benefit most Androsians. The PLP wasn't checking for you. This was intended to benefit a few connected PLPs. If the PLP had their way, in years to come, you'd be struggling to find fish for Good Friday. And you'll be making your boiled fish from lionfish.

We have to stop the PLP before they finish raping our country. Of course, Bradley Roberts is an expert on this topic!!!

North Andros:
Because the FNM believes in the people, we will reform and modernize local government. The FNM will: "Amend existing legislation and policies to enhance and increase the authority of Family Islands Local Government." We will work to enhance small business opportunities, including:
heritage and cultural tourism;
cooperatives and small farm holdings;
boutique resorts and other such enterprises in the Family Islands.

The FNM will empower each island to establish "committees to draft their own overall development plan in the context of The Bahamas National Development Plan."

North Andros!! Berry Islands!! Bahamians!!
Because the PLP keeps telling false stories about me, let me tell you a little bit about my story. Let me tell you about my Bahamian journey. My story is not much different from that of most Bahamians. Unlike Christie, I didn't come from privilege. I'm not begrudging anyone born with a certain level of privilege. But the truth is that Cotton Candy Christie never really had to work hard in life.

I wasn't born into privilege – but I had the privilege of being born in The Bahamas, where dreams can come true. The other privilege I had was a hard working mother who had big dreams for me. Because my mother had to work so hard, my older sister took care of me. She grew me and my other siblings up. It is our mothers, grandmothers, aunties and big sisters to whom we all owe a tremendous debt of gratitude.

These women are the foundation and rock for so many Bahamians. My big sister passed away some years ago. I wish both she and my mother were here today, because I still miss them dearly. I am proud to stand on their shoulders. Just as I stand on their shoulders, I want the current and next generation of young Bahamians to stand on my shoulders.

I will fight for young people the way others fought for me. I will never forget from whence I came. Unlike Perry Christie, I will be the people's prime minister.

North Andros!! Berry Islanders!! Bahamians!!
When people say that they came from nothing, I understand what they're trying to say. But it isn't accurate. We all come from something. We are all children of God. We come from a people and a family. Many of us are the descendants of slaves like Pompey who survived and struggled to be free.

The people of The Bahamas came from all over the world, bringing with them their history and culture, to make One Bahamas. We are a multiracial and diverse society, both of which give us our richness and our strength. Here in Andros alone your ancestors included slaves, Seminole Indians and people from Europe and North America.

I grew up Over-the-Hill in Nassau. I remember my neighbors coming from all over The Bahamas, including Andros. I went to Our Lady's Catholic Church as a boy. My mentors showed me that a young man from my background, born before Majority Rule, could aspire to and accomplish big things.

My mother taught me that just because you come from a modest background, doesn't mean you can't have big dreams. She made her mind up that I was going to St. Augustine's College. When my mother made her mind up, that was the end of the story. I remember when she heard I was accepted. She was overjoyed. But we didn't have money to pay the school fees, so I had to go to work.
I learned early in life that when you dream big, you also have to work hard. To pay for school, I sold The Guardian in the morning, and The Tribune in the evening. I also sold the Bahamian Times, which was the newspaper of the PLP and the struggle for Majority Rule. I worked two days at a tailor shop. I shined shoes on the weekend. I pumped gas. I learned early the dignity in honest hard work. I understand the struggles and the stories of those striving for a better life.

If I am so honoured, every day that I will go to work as your prime minister, my decisions will be guided by these stories and struggles.

North Andros!! Berry Islanders!! Bahamians!!
Christie thinks he was born with a silver tongue. The truth is that he was born with a silver spoon in his mouth. Christie thinks that he is entitled to rule for as long as he wants. The PLP's high commands are arrogant elitists who feel a sense of entitlement. They think that only certain people from certain backgrounds can aspire to lead our Bahamas. They think they are better than me and you. They don't think you and me should even have certain dreams. They believe that only certain well-connected people should have access to certain opportunities.
Well – I have news for them.

Androsians!!! Bahamians everywhere!!!
This campaign is a struggle between their narrow vision for themselves, and my bold and big vision on behalf of all Bahamians, regardless of circumstance of birth and background. I am fighting for all Bahamians, including the poor and the disadvantaged. I am fighting so that all Bahamians are a part of a big dream for The Bahamas.

The FNM's vision and dream is about quality education, quality health care, and quality affordable housing. Our vision is about economic opportunity and a good quality of life. Christie and PLP destroyed the dreams of thousands of Bahamians. I want to restore the hopes and dreams of those who have lost hope and confidence in a better Bahamas in which their Bahamian dreams can come true.

My dream is for all Bahamians because:
It's the Peoples Time! It's The People's Time! It's The People's Time.
Tonight, I ask for your support and your vote. With your vote you will send your native son, Carlton Bowleg, to the House of Assembly. I am counting on you North Andros and the Berry Islands.
May God bless all you wonderful people and may God continue to bless our Bahamaland.

Thank you and good night.