Last Updated:

Mar 4, 2020 - 11:56:58 AM
---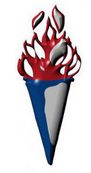 The rambling and incoherent remarks today by PLP Leader Philip Brave Davis criticizing the Grand Lucayan sale were yet another example of the PLP rooting for The Bahamas and Grand Bahama to fail.

Davis looked depressed at PLP Headquarters due to the FNM Administration's success at selling the Grand Lucayan, creating jobs for Bahamians.

When the PLP was voted out of office in a record landslide in May 2017, there was no sale for the resort. There was no hope for this key part of Grand Bahama's economy under the PLP.

The FNM came to office knowing the resort's sale to the right buyer was key to revitalizing Grand Bahama. The FNM Administration took the bold step to acquire the resort so it could be resold to a developer with vision.

Yesterday the FNM Administration delivered on that promise as it has on so many others since coming to office.

The redevelopment of the Grand Lucayan and the cruise port in Grand Bahama will create 3,000 direct and indirect jobs, and additional employment opportunities for Bahamians. The project's Heads of Agreement signing ceremony with Royal Caribbean Cruise Line (RCCL) and ITM (operating as Bahamas Port Investments Ltd.) represents a $300 million investment for the island.

Benefits from the project will also include more commerce for local businesses at Port Lucaya Market Place, and more customers for taxi drivers and tour operations.

There will be training programmes for Bahamians through the RCCL Training Academy. There will be numerous opportunities for Bahamian small businesses and entrepreneurs.

The Grand Lucayan deal is good news for Grand Bahamians. The PLP looks at it as bad news because that party is only concerned about returning to power. Any policies or decisions by this Administration that help Bahamians are subjects for criticism by the PLP. Such a party is not good for The Bahamas.

Bahamians know well that the PLP's major aim is to return to power in order to empty the Bahamian Treasury and disburse the people's money to the PLP's elite.

The PLP is in Opposition for a reason. The party cannot be trusted.






© Copyright 2020 by thebahamasweekly.com

Top of Page