Last Updated:

Feb 17, 2020 - 11:24:32 AM
---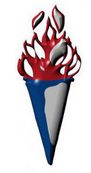 The recent details revealed in a lawsuit in New York – which has been reported on in the Bahamian media – alleging Peter Nygard's involvement in a sex trafficking ring are revolting beyond imagination.

The pending class action lawsuit alleges Nygard preyed on young Bahamian girls, some between the ages of 14 to 18 years. It is further alleged that Nygard singled out vulnerable, impoverished young girls, who were encouraged to drink wine laced with drugs and then taken to his room where they were forced to perform sex acts. Through his attorneys Nygard has denied the allegations.

It is also alleged in the lawsuit that some high-ranking members of the PLP were provided with young women to engage in commercial sex acts. The PLP cannot remain silent with these explosive allegations being reported on by media from around the world. The Leader of the PLP must address the allegations in this complaint against his party.

If proven true, these allegations mean many young women were robbed of their childhood and had their lives tragically altered forever. The PLP must now speak up clearly, fully and truthfully regarding the allegations in this complaint. A political party that condones such sick and depraved activity on the part of any of its members is unfit to govern The Bahamas.






© Copyright 2020 by thebahamasweekly.com

Top of Page