Last Updated:

Feb 15, 2017 - 1:39:04 AM
---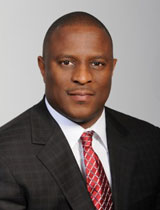 Neither I or my team in Marco City and by extension the Free National Movement produced, commissioned or endorsed the fliers entitled Marco City Needs Mike Pintard. On Saturday night it was brought to my attention that fliers were circulating endorsing me for Marco City while launching attacks on several public figures. I read the flier sent to me and then proceeded to signed into the face book page identified at the bottom of the flier and read one more. I immediately became concerned and bothered on several levels. 0.

While our MC team believes that I'm the best option for Marco City at this time we are not arrogant enough to believe that this long established constituency which has had numerous effective MPs (including Pleasant Bridgewater) NEEDS me. I would, no doubt, be an asset to the community but I am not its savior. The Magic will return to Freeport as we work in partnership with other stakeholders to dramatically improve the condition of our people who are suffering now. I will lead a coalition of citizens and agencies to revitalize Marco City.

No one man, or Party can do it alone. I'm grateful for the confidence the writer of the article placed in me(if it is genuine) but I prefer to be measured in what is promised not unrealistic and dishonest as the PLP was when seeking support in 2012. 0. Secondly, our campaign in Marco City is not focused on attacking active and retired politicians, even if some of them are continuing to savage me and lie on me. We are focused on our hurricane relief efforts, helping residents save their homes from repossession, pursuing employment for the unemployed, organizing community programs for young people and attracting residents who are interested in Back Yard farming.

We are on the ground going door to door to share what the FNM and my team would bring to the community. I fear no one except God but at this moment my focus is on getting to know residents and enabling them to get to know me. There will be time for blows to be thrown. 0. I'm grateful for the defense the article provided for me against PLP lies, smear and spin but find it odd that the producer(s) would do so using my picture while launching attacks on one PLP after another as if I'm a one man army and that I sanction such an approach.

The owners of wecarebahamas may be friend rather than foe therefore I humbly request that you discontinue using my name and image alongside your continuous attacks. The PLP has so many failings and the FNM has so many powerful proposals that you will have no shortage of important issues to highlight showing why the PLP must go. I would gladly assist you in adjusting your approach and message as we seek to improve the lives of our people. I wish to assure residents of Marco City that my singular focus is working with you to create the environment where our families can thrive and enjoy wholesome and prosperous lives. Hard work, partnerships and God will get us there.





© Copyright 2017 by thebahamasweekly.com

Top of Page