Last Updated:

Feb 13, 2017 - 1:45:37 AM
---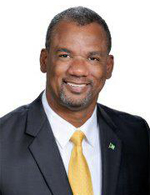 Nassau, Bahamas - The following is a press statement by Hon. Jerome Fitzgerald, Minister of Education:

The other night, FNM candidate Jeff Lloyd made several suggestions in a political speech for improving education in The Bahamas. While there is always room for improvement, and the work at the Ministry of Education, Science and Technology is far from finished, I think if Mr. Lloyd does his homework, he'll be pleased to find out that many of the changes he's proposing are already well underway.

When PLP came to office in 2012, schools and students had been neglected and underfunded.

But over the last five years, we have dramatically increased both investment and innovation, and we are now on the right path forward.

I'll give you some examples:

Because learning must begin with our smallest students, our aggressive Preschool Expansion Project has resulted in the establishment of preschool units and standalone preschools on every island.

Because getting the basics right is crucial, in 2012 we increased instruction time in literacy by 100% and for mathematics by 70% in first, second and third grade, making sure our children are spending more time mastering what they need to know for further learning.

Because we agree that there should be many paths forward for Bahamian students, we have elevated the profile of career and technical education at the high school level by creating career paths and magnet schools. We have also increased our investment in BTVI with the construction of a new state of the art building and by providing scholarship opportunities which has increased enrolment by 35% since 2012.

And as part of the newly implemented Bahamas High School Diploma, students must now complete 20 hours of job readiness training in order to graduate.

A key focus for our Ministry has been to expand the number of Bahamian students who have access to education beyond high school. Our Public School Scholars Programme has provided 76 students access to colleges and universities abroad over the past 2 years and this year that number will increase by 100. These are students who only dared to dream of attending school abroad. We have also significantly increased the number of scholarships given to the University of The Bahamas. In the past five years, we have more than doubled our investment in scholarship dollars.

Because teachers are the beating heart of our schools, we established the Mabel Walker Institute for Professional Development, so that they have access to the latest teaching methods and benefit from the latest research. To ensure that professional development becomes a culture of the teaching profession we agreed with the Bahamas Union of Teachers in a landmark agreement to make professional development hours mandatory for every teacher and it is now enshrined in the new BUT Collective Bargaining Agreement.

Thinking forward about the next generation, we have invested more than 6 million dollars in technology upgrades in our public schools, the largest single investment in technology by any government in the public schools. We have introduced coding in the high schools and intend to introduce coding in the primary schools in September through collaborations with Lego and Discovery Education. In September there will be an increased focus on robotics at all levels in the public school system.

Because we believe no one should be left out or left behind, we established the Marjorie Davis Institute for Special Education, the first of its kind in the region, and Bahamian children with special needs now have a school focused on their progress and development.

These are just a snapshot of the changes that have been made in the past 5 years. I extend an open invitation to Jeff Lloyd – come and learn more about some of the exciting things underway and hear why many educators who have been in the system for more than 40 years are saying these past 5 years the education system has seen the greatest transformation of any 5 year period they can recall. Of course, I agree that these accomplishments are only the beginning; there is much work to do. In that light, I encourage him to familiarize himself with A Shared Vision for Education 2030, a comprehensive blueprint for education in the Bahamas going forward, which builds on the strong foundations we've put in place.

What is critical is that we do not turn back the clock – we cannot afford to stop making progress for our children.





© Copyright 2017 by thebahamasweekly.com

Top of Page