Last Updated:

Feb 19, 2019 - 1:04:57 PM
---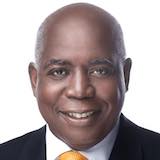 Remarks by the Hon. Philip Brave Davis

Opposition and PLP Leader

Joint Public Branch Meeting of the Southern District (Bamboo Town, Nassau Village, Pinewood, South Beach)

18th February 2019



Good Evening, Fellow Bahamians!

Are you feeling Brave tonight

Thank you for joining us this evening in person…via livestream on social media…and a special hello and welcome to the people in Cat Island, Rum Cay and San Salvador.

Friends, this is quite a time we're living through.

On the one hand, when I visit with people across our islands, I am so inspired by the talents and optimism of our people, the desire to grow and change and reach our fullest potential as a nation.

Young people, in particular, are so ready to do the work necessary to transform The Bahamas into a modern, dynamic country.

We know we have a lot of obstacles to overcome. And let's face it, some of these obstacles can't be fixed by any government.

It's always going to be up to us to strengthen and sustain our faith, to make our families and communities stronger, to look out for our neighbors. We all have to do that work.

But what a government does matters, too. It matters a lot.

And right now, as a people we are being held back by a government that is so busy looking out for its own that they are trampling on the very people they're supposed to represent.

I mean, where do we start?

The incompetence?

The corruption?

Or the abuse of power?

It's hard to choose, right? And sometimes they're all tangled up with each other.

For example, was it incompetence or was it corruption that led to the initial OBAN Energies deal?

Tell me, how does an agreement like that get signed by a Bahamian government?

At a time of climate change, you have a government agreeing to a massive new oil refinery on our shores – with no environmental impact assessment?

And worse – it's worse than that – this government signed a document that said NO MATTER WHAT any environmental study showed in the future, the government had to go forward with the refinery anyway.

Now you tell me – is that incompetence or corruption?

Or some special FNM blend of the two?

Then you have the matter of the VAT increase. With no warning to small businesses and others, no time to adjust, they double the VAT.

Remember all that time they campaigned against it, when they wanted your vote? Yeah, I remember, too.

Then they come in and DOUBLE it – come straight into your pocket.

AND THEN it turns out that special exemptions apply to the business interests of certain members of Cabinet.

That one – well, that one is hard to describe as incompetence. They knew exactly what they were doing there.

What would you call that, friends?

Then there's the lease and renovations to the Town Centre Mall, yet another deal that benefits a sitting member of the FNM Cabinet.

We are talking about a lot of money, big time money. And guess what? They are taking that money right out of your pocket and putting it into his.

One of their own MPs said the deal "reeks" of "corruption", so I guess we know how to categorize that one, too.

Then we have Minnis and all the others jetting back and forth to Europe, sometimes they take Turnquest, sometimes they leave him behind, praising themselves for their negotiating skills – all that jet fuel and all that boasting and bragging and they failed, badly, and now our country is BLACKLISTED.

In November 2017, it was all the PLP's fault.

I remember both Brent Symonette and Peter Turnquest jetting off to Brussels. Turnquest reported that he was confident that The Bahamas would not be blacklisted.

Fast forward to December 2018. The Prime Minister and a very huge delegation jetted off to Brussels, Belgium leaving Peter Turnquest behind.

He was hailed as the white knight in shining armour who by the skin of his teeth was saving us from being listed from the March 2018 threat of blacklisting.

Our competitors in financial services – the Cayman Islands, Bermuda, British Virgin Islands and many more, they were not blacklisted. But this government screwed up for Bahamians. That one is filed under incompetence, and it's a major blow for our country.

Then there's the FNM Minister who said the escalating rapes of Bahamian women wasn't his problem.

The FNM Minister who said that even though we should expect more murders, his crime plan was working.

And the Prime Minister himself, who doesn't think his job includes answering questions from the Bahamian people, who in fact doesn't seem to BE ABLE TO answer questions, so they try to hide him behind more and more layers of press secretaries and PR consultants.

And then there's the abuse of power. You didn't think I'd forgotten that, did you?

Friends, let me say something about the issue of corruption.

I'm not here to defend anyone, ever who takes money from the Bahamian people.

As far as I'm concerned, if you take a dollar from the public Treasury, you're taking it from our kids, from our hospitals, from our future.

So you show me evidence of corruption, I stand ready to condemn you, no matter your party.

But you can't skip over the evidence part. An accusation isn't the same thing as proof, no matter how loudly you make it.

I remind you that when FNM Fred Ramsey was prosecuted for bribery, for a $300,000 bribe in connection with a BEC contract, there was plenty of evidence, enough to get him convicted.

But what we have going on now is something entirely different.

This government decided they needed a PLP scalp to hold up. They didn't have any evidence of any wrongdoing but they weren't going to let that get in their way.

And that's how you end up with invented evidence, manipulated call logs, one dirty deed after another in the case of Frank Smith.

Things got so bad that the key witness called Mr. Smith, telling him he was being set up.

Think about this witness for a moment.

Her husband's sick, her business is in trouble, and she has two members of Cabinet calling her repeatedly, again and again.

And then, listen up, then days before she is due to testify against Frank Smith, she is awarded a $1.8 million contract from the government.

Did this new contract go through board approval, as it should have? No, of course it didn't.

In fact, when the board finally had a chance to review it, they refused to deal with it as board members thought that impropriety had taken place and referred it of the Internal Auditor to investigate.

And now the internal audit report of this whole matter is being covered up.

Nearly $2 million from the government to a key witness, days before she's supposed to testify.

Who would dare to defend such a thing?

Where's the investigation?

Where are the suspensions and the resignations?

Is the Prime Minister silent because he's involved?

Or did his Cabinet members just cook this up by themselves?

Answer these questions yourself, PM, don't send out no press secretary to us.

Because this is abuse of power, plain and simple.

And it is serious stuff.

As Bahamians got angrier and angrier about it, the government decided they needed to change the subject.

They got whipped in court, and now they want you to move on.

This time, Kylon Vincent, Stephanie Collie, Chris Symonette and Michelle Reckley were in their crosshairs.

These four Bahamian citizens were deliberately taken to court after hours, so they had to spend the night in prison. They were denied access to attorneys. No meals provided. Not allowed to bring medication.

This is not about justice.

This is about intimidation.

This is a celebration of abuse of power.



The court dockets had no complainants listed on the docket so the defendants did not know who their accusers were.



This is not normal, but it IS deliberate. All to frustrate and to support reasons for keeping them in custody.

When Bahamians cannot trust that their government is using its vast prosecutorial powers fairly and impartially, we are in trouble.

The rule of law is not just one pillar of our democracy, it's the most important one. Without it, we don't have democracy, we don't have a country.

This kind of abuse by the government is unprecedented in this country. It's associated with failing and despotic regimes in other parts of the world. But not here. Not here.

We are in a fight for justice…the principles of democracy and the prevalence of the rule of law.

Without the rule of law, there is no democracy and all of us are at risk of being victims of fascism.

We are a country of laws, not men. We are merely public stewards and are bound by the constitution and conventions that define us as a nation.

When men who are drunk with power and mad with vengeance, ignore the rule of law, there is anarchy.



I keep getting FNMs telling me in private that they are disgusted by what is unfolding. They see the danger of this, too. They know we can't go down this path as a country. So I'm going to say to them again – say to the Prime Minister's face what you are saying behind his back. Stand up for your country.

The rest of us plan to do so, every day, day in and day out.

I've been saying this for weeks…now it is time for this tone-deaf government to hear it from the people:

WHAT IS THE HONOURABLE THING FOR MARVIN DAMES TO DO??

IF DUANE SANDS WAS HONOURABLE, WHAT SHOULD HE DO?

HOW ABOUT CARL BETHEL?

…AND IF THEY FAIL TO RESIGN, WHAT SHOULD THE PRIME MINISTER DO?

Because this incompetent FNM, this corrupt FNM, this power-abusing FNM – they are moving us backwards, not forwards.

And they are so busy creating a political and rule of law crisis, they are failing to address an urgent and REAL crisis.

I know you've seen the civil unrest unfolding in Haiti. Driving Haitians to be more desperate to leave their homeland.

Yet this government has failed to maintain new defence force vessels. We're told five of the nine are not working. What about the satellite defence force bases that were supposed to be placed strategically throughout our islands?

They can't answer you on that, because they only know how to do politics, not how to govern.

Friends, in my lifetime, I've seen The Bahamas take great strides forward, and I know we will do so again.

The Progressive Liberal Party has built every great institution in our country, and we know that when we next lead the country, we're going to roll up our sleeves and move mountains once again.

That's why what we're doing these days is reforming and rebuilding our party, reinvigorating it, and renewing its promise. Sitting still is not an option. Our children and our grandchildren deserve a PLP re-engineered to meet 21st century challenges, and we're going to give it to them.

I love this special country, and it's an honor to fight for it.

I know you feel the same – I can feel your strength and determination.

So Be Brave Bahamians --



Be strong…



Join us as we stand for truth and justice, for compassion and common purpose!

PLP!

PLP!

PLP!









© Copyright 2019 by thebahamasweekly.com

Top of Page