Last Updated:

Sep 15, 2019 - 1:21:15 PM
---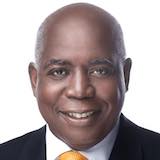 Statement from the Leader of the Opposition, Hon. Philip Brave Davis QC, MP on Overview of post Hurricane activities.

For Immediate Release
10th September 2019

Thank you and good morning to all.

To date I have led a delegation to Moores Island, Treasure Cay, Grand Bahama and just yesterday we landed in Marsh Harbour and left from Sandy Point and had the opportunity to see much of the devastation wrought on the super structure, infrastructure and most importantly, the impact it had on the lives of thousands of Bahamians.

My delegation comprised Deputy Leader Chester Cooper, MP for Englerston Glenys Hanna Martin, Senators Darville and Coleby-Davis along with party officers.

On each trip we carried a limited but a variety of supplies including water, generators and canned and dry food products subject to the capacity of the aircraft.

The PLP delivered multiple pallets of supplies on several mail boats to both Grand Bahama and Abaco. Further, we organized with the vessel owners to evacuate over 600 persons from Abaco and Grand Bahama (over 400 hundred from Abaco and over 200 from Grand Bahama).

Moores Island, much like Grand Cay, is an isolated island community in the Abacos and I hope that these small communities, accessible only by sea and air, are not forgotten in the overall scheme of things as we move to bring relief, aid and to restore and rebuild.

This is critical because residents of Moores Island indicated that communication systems failed at least four days before Hurricane Dorian made landfall. Additionally, current conditions include no power, no water, no bucket truck, downed power lines, damaged sea walls, flooding in the roads, damage to houses and destruction of docks.

In Treasure Cay, we observed and received reports of loss of lives, extensive and profound destruction and damage impacting houses, businesses and resorts.

We raised the issue of the oil spill at the Equinor facility during our trip to Grand Bahama, but our co-chair of the Disaster Relief Committee will speak to that in greater detail.

I am not satisfied that the Opposition was properly or fully engaged in a support role during the preparation, post assessment and restoration phases of this natural disaster.

In these extraordinary circumstances, all assets are to be pooled and called upon in a collective and unified effort. The Opposition caucus are constitutional positions, paid by the Bahamian taxpayers to assist in the governance of this country. The national efforts surrounding Dorian that we support come under the umbrella of governance and the Opposition has a role to play.

I wish to publicly call on the government to recall Parliament ahead of its scheduled 2nd October 2019 sitting. Parliament provides a free forum where the collective voices of the citizenry can be officially heard through their duly elected leaders.

I thank our local and international partners, our unsung heroes, the first responders and the numerous volunteers who have come forward and continue to assist in this national effort. I especially recognize the jet ski operators who risked their lives to save others.

Today is observed as World Suicide Day. The rate of suicide is the second leading cause of death among our youth. One of the causes of suicide is when persons lose hope and we want Bahamians to know that while we are experiencing a great deal of hopelessness and despair, please do not lose hope. This moment in time shall pass, while not forgotten we shall rebound.

This is a trying time, and hard to see through the darkness, debris and devastation, but the rays of light I am seeing are being carried out by the Bahamian people, looking out for each other and rolling up their sleeves to get to work for each other and that light is getting brighter each day as we make our way to Grand Bahama and Abaco pulling together.

It is not going to be easy and the recovery will not be quick. We have completely decimated communities and people who need to start all over again, but we are in full mobilization mode and getting to work to help our families, friends and complete strangers.

The devastation of the storm was a shock and heart-wrenching experience but the Bahamian response is synonymous to who we are and that is heart warming.

With that I invite the co-chair of the Disaster Relief Committee, Glenys Hanna-Hanna Martin to address you.








© Copyright 2019 by thebahamasweekly.com

Top of Page