Last Updated:

Aug 5, 2017 - 8:00:05 AM
---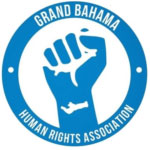 Environmental group hits out at "rank PLP hypocrisy"

STATEMENT

The Grand Bahama Human Rights Association (GBHRA) is shocked and appalled by the cynical posturing of the Progressive Liberal Party in the face of an ongoing anti-corruption probe.

If PLP attorney Wayne Monroe has information regarding alleged FNM corruption, he should turn it over to the police immediately and let the chips fall where they may.

In true PLP form, however, Munroe now says he must keep his list "secret". Suddenly, and quite conveniently, it seems the police cannot be trusted.

This is nothing more than rank PLP hypocrisy.

While in office, the PLP insisted the police were trustworthy and impartial; even when threats of violence against the environmentalists of Save The Bays (STB) – who the PLP just happened to view as opponents – were repeatedly ignored.

Only when those same environmentalists appealed to the international community for help did the police take action – aggressively seeking to interrogate the victims rather than arrest their politically connected attackers!

Supporting the police at every turn, the PLP accused environmentalists of "defaming the country" and delivering a "grievous insult to the professionalism of the officers of the Royal Bahamas Police Force, who have always and continue to carry out their public duties without regard to the personalities or politics".

Yet now, when the shoe is on the other foot, the police are politically motivated. This is the very definition of duplicity and and double standards.

To add insult to injury, Munroe now says his colleagues may seek protection from the very same international institutions they condemned STB for contacting. When activists seek international protection they are traitors; when the PLP does it, they are helpless victims!

When anti-corruption investigators knock on their door, it is a "witch hunt". But when the PLP violated the privacy of STB members and threatened to jail them for everything from criminal libel to sedition, Munroe and his colleagues had nothing to say.

Nor did any PLP speak out when their own government issued an abusive and unconstitutional immigration policy, targeting individuals based on ethnicity and obstructing children's access to school based on their parent's nationality.

They said nothing when We March organizer Renard Henfield were intimidated and threatened; when singers were arrested and questioned over their lyrics; when attorney Maria Daxon and activist Omar Archer were arrested, charged and prosecuted for speaking their minds; when a government minister threatened to revoke people's citizenship in an effort to silence criticism.

Of course PLPs didn't speak out – all of these very real witch hunts took place on their own watch and under the direction of their own senior members.

The GBHRA is particularly appalled by the posturing of former Deputy Speaker Dion Smith, who claims he may have to apply for asylum overseas as he is "afraid in his own country".

This from a man who sat in the Speaker's chair and allowed his party to mercilessly and illegally attack members of STB over the most spurious and ridiculous of claims.

The same man who repeatedly silenced opposition members as they tried to intervene and protect innocent citizens who had no voice in Parliament against vile attacks that the Supreme Court has since ruled unconstitutional.


The PLP continues to cry witch hunt, but they have presented no evidence to sustain this claim.

For instance, there are no reports of unlawfully lengthy detentions, such as were a feature of the PLP's time in office.

Those questioned by police in recent weeks have not been held for three years without charge like Cubans Carlos Pupo and Lazaro Seara, or for a decade like Jamaican Matthew Sewell.

PLP have either been released within a day or two, or charged before the courts. Those who have been charged have all been granted bail and will have their day in court.

If the PLP has some other legitimate human rights complaint, they should notify the GBHRA immediately and we will protect them. Otherwise, they should remain quiet, cooperate with police and allow the law to run its course.







© Copyright 2017 by thebahamasweekly.com

Top of Page