Last Updated:

Feb 13, 2017 - 1:45:37 AM
---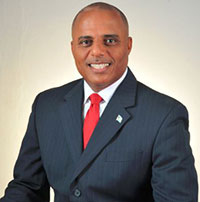 As Bahamians woke up to begin their day on Sunday morning, the news of even more killings on the streets of our capital, once again horrified Bahamians.

Since Friday night, there have been five murders on New Providence, all of them involving firearms; all of them carried out in public.

In addition to the murders, there were multiple shootings, including the shooting of two police officers by a shotgun-wielding assailant.

While partisan rancor will clearly not solve the crime problem, the continued silence of the Minister of National Security and his junior minister speaks volumes.

Those charged with ensuring the safety of our nation, must reassure citizens, and all residents, that the situation is under control.

However, with 25 murders already on the record, an average of one murder every two days, and a pace that, if continued, will certainly lead to another heinous murder record, making a case that the nation is secure is extremely difficult.

However, silence on the part of our national security officials will not do.

The reoccurring theme of our young men continuing to lose their lives at such an alarming rate should be cause for all Bahamians to think about what this means for the future of our Bahamaland.

As our police officers courageously stand in the firing line, and as we the residents navigate our lives in constant fear of being the next victim of crime, it is increasingly evident that something must be done now.


Bahamians, we all have an obligation to act now to stop this bloodshed. We must consistently and firmly denounce gang violence, retaliation and any criminal activity that endangers the lives of others.

We must do our part as citizens in deterring criminal activity by coming together to safeguard our communities, assist our law enforcement professionals with investigating crimes, and by not condoning criminal activity of any kind in our circles of influence.


As a loyal Bahamian citizen, and a former law enforcement professional, I stand ready to lend my time and experience to the government of The Bahamas.

But if that experience is not met with an open hand, the Free National Movement has a plan of action to arrest this scourge with the participation of all stakeholders.

The FNM has already pledged, if elected, we would reinstitute term limits for the commissioner of police, reorganize the Royal Bahamas Police Force Reserves, review officers' pay, launch neighborhood watch programs nationwide, and establish a public sector anti-corruption agency.

The FNM has pledged to adopt a "zero-tolerance" policy with regard to crime; work with community-based partners to change the culture of violence in our communities through neighborhood safety programs; eliminate habitats where criminality flourish; enact legislation to establish the National Intelligence Agency (NIA); use state-of-the-art technology in our fight against crime including gunshot detection devices, social media exploitation technologies, drones, etc.; establish a National Neighborhood Watch Consultative Council to oversee and promote neighborhood watch programs across the country; establish a public sector anti-corruption agency; conduct a comprehensive review of police officers' compensation; reinstitute term limits for the commodore of the Royal Bahamas Defence Force and the commissioner of corrections; reorganize the police reserves; strengthen Defence Force satellite base presence/operations in the northern, central, southern and southeastern Bahamas; enforce Marco's Law inclusive of a Sexual Offenders Register and implement aggressive measures to address the trafficking of narcotics, firearms, human trafficking, illegal immigration and poaching.

The FNM has also committed to establishing a forensic crime lab with an independent director, increasing efforts on financial and cyber investigations, and to making the school environment safe for students, teachers, staff and guests by placing metal detectors at school entrances and use of CCTVs and professionally trained security officers for reinforcements.

This is not the time to downplay what is staring us in the face.

We need solutions, and we need them now. I stand ready to work with the government, but remind the Progressive Liberal Party of its sacred responsibility to protect all in The Bahamas.

I offer my prayers and condolences to all the families and communities at large that have suffered losses already this year. Let us continue to pray for each other and our beloved country.







© Copyright 2017 by thebahamasweekly.com

Top of Page