Last Updated:

May 9, 2017 - 10:41:49 AM
---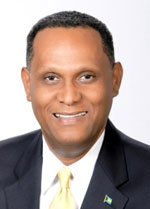 Freeport, Bahamas – (May 9) As Election Day approaches, and desperation increases, the members of the oppositions' tactics of lies, personal attacks and slander, in order to deceive voters into supporting their agenda, also increases. We anticipate that this propaganda will continue and even intensify through Election Day, as the opposition seeks to win by any means necessary.

There were numerous allegations made against me recently, and I wish to publicly refute all of them.

Yesterday morning, I had the opportunity, live on the air with ZNS, to address the outright false rumors regarding my involvement in ballot tampering; and I wish to reiterate that the allegations are, indeed, fallacious.

Additionally, as implied via social media, in another bogus message, I have no jurisdiction over the hiring of any teachers in the Ministry of Education. The principal of the school in reference will make a statement at a later date, confirming the falsehood of this rumor.

Furthermore, it is unfortunate that my security aide, a private citizen was vilified in another phony message, which was circulated via social media; with the intention of discrediting me for political gain.

These rumors are nothing more than desperate attempts to attack my integrity, smear the reputation of the Progressive Liberal Party, and manipulate Bahamians into voting for them.

From the very onset, The FNM has run their campaign based on propaganda because they lack vision and a plan for moving this country forward. Their claim that "it's the people's time" is questionable, considering numerous public threats to the livelihoods of Bahamians.

I would like to take this opportunity to remind the electorate that the Progressive Liberal Party is the only party that has a viable plan for growth, development, advancement and progressing this country forward.

I, personally, remain committed to the residents of Pineridge first and foremost, and to the development of Bahamians, in general.

I would also like to reiterate to the residents of Grand Bahama, specifically, of this party's commitment to ensuring that Grand Bahama is revitalized and its residents receive maximum benefits from all government initiatives.

I also admonish the electorate to examine our candidates, check our record of performance in our communities, the transformative initiatives made by this administration, as well as our accomplishments throughout our island and country; and decide on Election Day, to move forward together with the PLP.





© Copyright 2017 by thebahamasweekly.com

Top of Page