Last Updated:

Mar 6, 2019 - 12:00:35 PM
---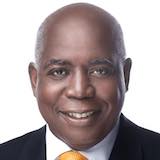 Statement By Leader Of The Opposition

Hon. Philip "Brave" Davis, QC

Monthly Press Conference

PLP Headquarters

March 5th 2019



Good morning and thank you all for coming!

As usual, I am pleased to be joined by the Hon. Chester Cooper, Deputy Leader and by Senator the Hon. Fred Mitchell, Chairman, Robyn Lynes, Deputy Chair and other members of the parliamentary team here present!

We express condolences on the passing of a consummate public servant and courageous Bahamian hero, Senior Commander of th e Royal Bahamas Defence Force, Amos Rolle. As many of you know, Mr. Rolle was the Senior Commanding Officer of the HMBS Flamingo when it came under hostile fire from Cuban MIG fighter jets during a routine patrol in the southern Bahamas near Cay Sal back i n 1980. His name will forever be etched in the annals of Bahamian history for his valour under extremely difficult circumstances.

May his soul rest in peace.

We remember and mourn with our parliamentary and cabinet colleague, Melanie Griffin on the pas sing of her brother, Wayne Strachan. His passing follows the untimely passing of her sister Natasha "Peaches" Strachan and her dear mother former Senator Telator Strachan.

Our thoughts and prayers are with the Rolle, Griffin and Strachan families during their hour of bereavement.

Government's Midyear Budget statement

There are a few take - aways from the midyear budget statement which was communicated to the House of Assembly last Wednesday by the Minister of Minister, the Hon K. Peter Turnquest.

Since the introduction of the midyear budget statement in 2011, this is the first time that the Official Opposition and other members of the House are being denied an opportunity to have a debate on the Statement.

The premise given by the Minister of Finance for no debate that there was no "borrowing resolutions" is a false premise.

The midyear budget statement sets out any and all changes to the approved annual budget.

This is mandated by law.

Amendments to revenue and expenditure are to be made known and explained. There have been amendments made to the approved revenue in the form of a roll back on real property taxes on high end properties a nd a change in the gaming tax structure.

Additionally , on the expenditure side, the government paid $65 million for the Grand Lucayan property, they continue to maintain the property and have made severance payments to separated workers.

In the interest of transparency and accountability, the government owes an explanation on the policy rationale motivating these changes.

We the Opposition fully intend to table a parliamentary resolution on the midyear budget statement to cause for there to be a transparent debate on the budget .

This is the right thing to do.

Is the Government a fraid to face open criticism of its fiscal and economic performance?

You figure it out.

The Government had nothing glowing – nothing positive to tell the Bahamian people.

Instead, what we heard were phrases like, the Government has a shortfall of $185m but will beat the deficit.

Another phrase was that the revenue would be more robust in the third quarter and for the remainder of the year, these are empty promises and remind me of a person whistling past a cemetery to comfort himself from fright and fear!

We predict that the actual revenue figures and the deficit for 2018/2019 which will be presented in June will woefully fail to meet its target.

In the meantime, severe pain and hardship ha ve been inflicted on the Bahamian people:

· The cost of li ving has soared to a point never seen before; just ask the person who has to go to the supermarkets. A loaf of bread is costing almost $4.00. Basic food items and fruits and vegetables have soared;

· Wages have remained stagnant in both the public and private sectors;

· Young people have come to accept that they can only earn minimum wages at

· menial jobs;

· Rental housing costs have soared and we know of multiple families sharing single accommodation just in order to have a roof over their heads;

· Schools are unsafe, and so on.

One area of concern when it comes to this midyear Statement is that in its s lavish pursuit to bring down the deficit the Government has pursued a dangerous policy of starving

recurrent expenditure.

It is estimated that recurrent expenditure has been slashed by some $130 million so far.

We do not know what the totality will be for the 2018/2019 Budget but it is clear that this Government will sacrifice anything to achieve a mythical target.

I repeat that a critical objective of any budget is to provide much needed goods and services as a part of the process of the efficient and orderly administration of Government and to provide funds for capital development by way of publ ic infrastructure.

What will be the point of reaching mythical fiscal targets when basic Government services are not being consistently or satisfactorily delivered?

No medicines in the clinics and hospitals;

Crumbling infrastructure;

Small contractors go unpaid;

buildings are not maintained;

garbage is piling up;

basic social services go undelivered and assistance to the poor slashed;

overtime for workers are not paid;

bills go unpaid.

I want to stress that the basic function of a government is service delivery. When this does not happen, there is an impact on entire communities and it is a sure sign the Government has failed, as this FNM government is now utterly failing.

For example, we are advised that the F amily Island Division within the Ministry of Youth Sports and Culture has been abolished. The consequence is the lack of support for youth and sports development.

We are further advised that the Bahamas Nationals being held in Freeport have suffered beca use of a lack of government support. Family Island athletes and officials can only attend the nationals if they pay their own way.

Public funding is needed for youth, culture and sports development. The Bahamas must pursue sports tourism as a viable pil lar of this economy. We also keep our country connected through sports and culture just as CARIFTA and CARIFESTA keep CARICOM member states connected. These events are publicly funded.

I remind this hard - headed government again that the budget is intende d to continuously improve the lives of Bahamians, not pander to the IMF, Moody's S&P or any other international organization. Governments must necessarily govern with their hearts as well as their heads because public policies affect the lives of people.

The budget is much more than numbers on a balance sheet.

Global Ports Holdings

Regarding the Port announcement by the Minister of Tourism that the Government has selected Global Ports

Holding as the selected bidder for the re - development and management of the Nassau cruise port in down town Nassau , a lso known as Prince George Wharf, the Progressive Liberal Party has some concerns .

The principals of the Arawak Port Development Company indicated sometime in November 2017 at their Annual General Meeting (AGM) that they were in talks about their management and ownership of this new port venture so we have good reasons to believe they ar e involved. We wish to go on record, unequivocally, as opposing this monopolistic scheme.

There are any number of concerns which we have over this proposed venture and we are anxiously awaiting substantive details on the agreement.

We repeat here toda y that a strategic partner with investment grade security is necessary. We propose significant Bahamian ownership and

management participation in this new venture. APD and its principal shareholders must not have ownership and management participation in t his venture. We are opposed to monopolies.

The Prince George Wharf has for the entire history of the City of Nassau been its major port of entry. It is the economic lifeline for the city of Nassau. For generations it has supported the economy of Nassau, which is highly depended on cruise passengers.

Over the years this strategic national asset has been a significant source of livelihoods for taxi and tour operators, straw vendors and hair braiders, wood carvers and food vendors and small souvenirs selle rs extending down the Market Wharf and on to Bay Street. They must not be adversely impacted by this arrangement and should be consulted.

Needless to say, this unfettered access and accrued economic benefit must be strengthened and embellished with the new agreement, inclusive of credit facility for the purchase of shares.

We summarize our position . Twenty five years as the length of the agreement seems to us too long a time. That should be revisited and carefully considered.

We need to know the sp ecific details of the nature of the relationship. What is critical is that it is important for the Bahamian people not lose regulatory control especially over fees and taxes.

The case against Marvin Dames

The evidence against Mr. Dames as being unfit for the high office that he holds became more compelling and compounded in the wake of his public meltdown in the precincts of the House at its last sitting.

His repeated denials that he lost control when approached by Rev. Frederick McAlpine, a singular shouting match complete with aggressive finger pointing, was widely witnessed by his colleagues, PLP Members of Parliament including myself and members of the media, raises further questions about his emotional stability, mental state, general temperament and character.

The truth is clear. Mr. Dames lost control. Mr. Dames has a problem. Mr. Dames must seek professional help for his own good.

Mr. Dames shou ld resign or be fired.

Mr. Sands should follow suit.

The Attorney General must reconsider his position.

Additionally, we again call for Mr. Dames or the Prime Minister to say whether or not Mr. Dames was armed in the House of Assembly on the day of his outburst. Did he have a gun on him?

In the face of all of this, it is shameful and regrettable that instead of addressing this serious issue head on, the Prime Minister has clearly chosen to use public relations as a weapon of mass distraction, hopin g against hope that the public forgets, loses interest and move on.

Technology development in The Bahamas

The PLP has raised the issue of the neglect of the communications network given the rapid increase in demand on the network. The frequent instances of crowding and dropped calls are evidence of this. We bemoaned the absence of a cogent communications policy and action plan but the government has remained silent on this matter.

The recent meeting between Prime Minister Minnis and the President of Estonia in Saint Kitts and Nevis over e - government places this vexing issue back in the public domain and we ask the following questions:

What is the government's current communications policy given its expressed intent to become a regional leader in e - government, in creating smart cities and islands; and its intent to transform Grand Bahama into a Tech hub?

Where is the budget allocation to support this intent?

Who is the government's communications Czar?

What are the government's plan s to cause for the current network to be upgraded to fifth generation, or 5 - G? All of its lofty pronouncements require a 5 - G communications platform to materialize.

Thank you again and I will entertain a few questions at this time.







© Copyright 2019 by thebahamasweekly.com

Top of Page