Last Updated:

Feb 13, 2017 - 1:45:37 AM
---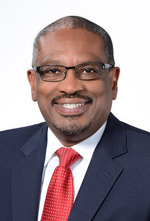 Nassau, Bahamas - The following is a National Address by Free National Movement Leader, the Hon. Dr. Hubert A. Minnis made on January 4th:

My Fellow Bahamians, I want to begin this evening by expressing my sincere wish that this New Year will bring only the best for you, for your families and for our Bahamas.

There is no question that though it is behind us, 2016 has been one of the worst years in our history in terms of the myriad of problems that our nation faced.
Disasters, natural and man-made, impacted Bahamians of every race, age and soci-economic status. But, we are a resilient people, and we are still standing.

As we move into 2017, we must face the harsh realities that face us, after nearly 5 years of this Christie administration.

Economically, we are far worse off than where we were five years ago.
GDP growth remains anemically low.

The National Debt continues to rise.

The debt to GDP ratio is worsening.

Unemployment remains stubbornly high.

The murder rate is unacceptably high.

The middle class has been decimated.

Poverty is on the rise.

And to top it all off, 2016 saw the downgrade of The Bahamas' credit rating to junk status.

If we continue down this road, the result will be the imposition of a series of painful austerity measures, externally imposed upon us by the IMF.
This has happened in other countries, including some in the Caribbean, and has led to massive job losses, and a reduction of government services. We must avoid this at all costs. We must have a change in national leadership, and a change of government, in order to save the country.

However, there is hope.

Though the problems we now face are not insurmountable, they have proven to be more than the Christie administration has the capacity to handle.

The Free National Movement while in opposition has regrouped and has assembled a leadership team of diverse, skilled Bahamians who can face these challenges head-on.

Let me assure you, my fellow Bahamians, that under an FNM Government, we will get our credit rating back to investment grade in short order. This is a promise that you can take to the bank.

To reverse this downward trend, we will immediately stop the wasteful spending, stop the scandalous contracts, and weed out the corruption.

To assist in this effort, your FNM Government will introduce a Fiscal Responsibility Act, to hold your Government accountable for the money they collect from you.

My Fellow Bahamians,
We must find meaningful ways to empower our own people. For far too long, Bahamians have been placed at the back of the line, and so, in order to change this, we will introduce a Building Bahamian Entrepreneurs program, to empower entrepreneurs of all ages throughout our islands, to start their own businesses and employ Bahamians.

This public/private partnership program will focus on giving Bahamian entrepreneurs opportunities to develop, and advance certain government services, and Bahamians who provide the best proposals for development and employment will be given the opportunity to manage certain services, which the government now provides.

We will not be side-tracked in our resolve to create more and better jobs, and more ownership of the economy for Bahamians.


My Fellow Bahamians,

We all know the value of land ownership. It is a major requirement for wealth creation and economic empowerment.

We cannot continue the past practice of laying out the red carpet for foreigners to own, and or, lease crown lands, while at the same time tying Bahamians up in the proverbial red tape. We will fix this problem.

We pledge that immediately upon becoming the government, we will begin the process of expediting all crown land applications. The vexing problems associated with generation and commonage lands will also be addressed.

My brothers and sisters,

Our democracy needs deepening and strengthening, and so your FNM government will introduce legislation that will provide for:

A Two term limit for Prime Ministers.

A recall system for non-performing Members of Parliament.

The introduction of Local Government throughout New Providence;

Establishment of the independence of the Office of the President of the Senate, and the Office of the Speaker of the House of Assembly in order to entrench impartiality.

An Independent Director of Public Prosecutions with no oversight by the Attorney General.

My fellow Bahamians,
We know that we are on the verge of a general election, and this PLP administration is desperate, to retain the reins of Government, to continue their abuse of the public purse. But their days of feeding at the trough will soon be over.

Upon coming to office, your FNM Government will make public all details of the now secret Baha Mar deal that this Christie administration has struck with the Chinese. If it is not in the best interest of The Bahamas, we will plot a course towards reversing it, to ensure that The Bahamas remains a free, and independent country.

My Fellow Bahamians,
We must take our country back. Too many corrupt individuals and criminals are roaming our streets, hanging around the halls of power, and giving our country a bad name.

We will introduce the most aggressive anti-corruption changes ever made in our Bahamas. We will make the Public Disclosure Commission an independent body with updated legislative powers. Politicians and senior government officials will have to disclose and obey the laws like everyone else.

The Auditor General will be unimpeded in the exercise of his mandate to investigate, and report fraudulent activities to the appropriate authorities. We must end rampant fraud, and waste of the people's money in our public service.

My fellow Bahamians,
Our country continues to experience a brain drain, to the detriment of its future economic viability and social development. Far too many of the brightest and best of our sons and daughters are forced by limited opportunities to go abroad, to utilize their education and skills. We must and we will stop this drain.

A key element in making this happen is providing quality education as well as other developmental opportunities for young people here at home.

Our Education reform measures will be undertaken on the principle of equity, meaning that every Bahamian citizen, irrespective of his place of residence, economic status, disability, ethnicity, or creed should have equal access to the best education that the country offers, according to his or her ability.

We are confident, that the investment we make in quality education will return great dividends in the building of a successful nation.

All Family Island students will be assisted with accommodations and provided with a monthly stipend at the University of The Bahamas to assist with living costs.
The FNM recognizes the importance of an educated citizenry. Therefore, our long-range goal is to work aggressively with the University of The Bahamas, to ensure that policies are put in place, to allow each and every qualified Bahamian student free education.

By investing in the education of our youth, we will be investing in a better, more productive and more competitive Bahamas.

Hand-in-hand with education must also be the cultural development of our youth. This is fundamental to our identity as a people and our stability as a country.
We are blessed with an abundance of talent, and an FNM Government will mandate, and enable our new stand-alone Ministry of Culture to work with our cultural community, our national institutions and the public in the development, preservation and exposition of Bahamian culture in all its manifestations: Junkanoo, literature, the visual arts, folk arts, music, and the performing arts.

My Fellow Bahamians,
As we look to a brighter economic future, we must also address the safety issues our families face on a daily basis.

We will attack crime at its roots. In collaboration with parents, church leaders, educators, social workers and community leaders, we will seek to arrest this menace by working together to make sure that our children grow up knowing the difference between right and wrong.

We will introduce special programs to reach out to those of our young people who are at risk – especially boys and young men.

We will develop a modern, efficient crime fighting machine, properly manned, trained and equipped to prevent crime where possible, detect crime when it occurs, and bring those responsible to account before the courts.

My Fellow Bahamians,
If our Bahamas is to grow technologically, and if we are to remain competitive in the global society, we must provide a reliable source of energy at reduced cost. The performance of Bahamas Power and Light has been unacceptable.

Too many citizens must decide whether to pay the high electricity bill, or go without food, and too many businesses are opting not to invest in he Bahamas, because energy costs are too high compared to other jurisdictions.

We will change this. Our comprehensive energy revolution will be undergirded by our national solarization program. This program will allow ordinary home owners and small businesses to produce their own energy, by utilizing government-subsidized solar panels. In this way, they will not only reduce their own energy cost, but they will be able to sell their excess production to the national grid.

Bahamian companies offering services in the development, assembly, installation and maintenance of alternative renewable energy sources, including waste-to-energy, biodiesel, methane, LNG, wind and solar will be granted incentives and tax concessions. This will create a robust energy sector, reduce our dependence on fossil fuel, and help to maintain our pristine environment.

My Fellow Bahamians,
Our nation's public healthcare institutions have deteriorated over the years, and are inadequate to meet the needs of our people in 2017 and beyond.

The present system is characterized by stories of long wait periods, overcrowded wards, emergency room stretchers and spaces converted into make-shift hospital beds and wards, shortage of essential drugs and equipment, unmet expectations, disappointments and anguish.

As a medical doctor, I have seen first-hand the fear, the stress, and the financial drain associated with catastrophic illnesses of your family members, and loved ones.
Our focus will be on the substantial upgrade of the health infrastructure and delivery of services. We will introduce a Catastrophic National Health Insurance Plan that will adequately address your chronic heart diseases, cancer, and organ transplants, so as to relieve you of the worries that can devastate families both emotionally and financially.

My Fellow Bahamians,
We hear your cry for change, and we can be that change that you can believe in. But time is short, so we ask you to go and get registered, so that you can vote for the change that you so badly need and deserve. Time is short, so do not delay.

My Fellow Bahamians,
This time is your time. IT'S THE PEOPLE'S TIME. No longer will your families be subjected to callous politicians, wasteful government spending and rampant unemployment.
Morning is dawning. The rising sun will break through the storm clouds, and oh what a sunrise that will be. This sunrise will usher in a NEW AND BETTER BAHAMAS.

You can count on an FNM government that will focus on:

Growing the economy
Creating meaningful jobs and a more prosperous Bahamas
Reducing the public debt
Reducing poverty
Growing a solid middle class
Creating a safer Bahamas
Creating a more educated Bahamas and
Creating a more accountable Bahamas
Creating a NEW AND BETTER BAHAMAS for all people for this time.

IT'S THE PEOPLE'S TIME.

Thank you! Have a healthy and prosperous New Year and may God bless each of you and bless the Commonwealth of The Bahamas.






© Copyright 2017 by thebahamasweekly.com

Top of Page