Last Updated:

Jun 19, 2018 - 4:51:31 AM
---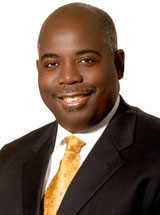 Statement by the Leader of the Opposition in response to the Prime Minister's Contribution June 18, 2018:

The Prime minister's attempt today in the House to justify the unconscionable and massive increase in taxes on the backs of ordinary Bahamians, fell abysmally flat. It was most unimpressive and lacked a basic grasp of his own budgetary initiatives and what underlying economic principles informed such programs. It represented a complete about face from his campaign promises recalling that taxing is the lazy way out.

This is not the People's budget. This is not the People's time.

The thrust of his contribution is in stark contrast with that of the budget communication and the contribution by his Minister of Finance. The only common denominator between the two being to blame the PLP, continuing the campaign political rhetoric.

This is not about the PLP, it is about the FNM and Dr. Hubert Minnis' lack of ability to govern. It is about the obstinance and arrogance of this administration not to yield to the voices of reason that is now a crescendo from all aspects of the community.

There has been no support for what they are doing. This budget oppresses the poor by unconscionably increasing VAT by 60% and provided no credible basis for doing so. This is borne out by all former Ministers of Finance who have all cast doubt on the approach of the FNM. The Minister of Finance has cast aspersions on all former Ministers of Finance by suggesting that they were all fiscally irresponsible and not transparent. Last year the FNM gave millions of dollars of revenues to large companies with turnovers of above 50 million dollars and now they are refunding millions of dollars to multinationals. Now the Bahamian people must pay for this.

The only fact is that the Bahamian people will be taxed more than they can bear. 12 percent VAT. A discriminatory tax against gaming operators. The fixing of the economy for the rich. His tax increases support giveaways for the rich. No news for Grand Bahama to help them up off the ground and there are heavier burdens for the poor.

This budget is a colossal betrayal of the Bahamian people, that will lead to a double dip recession.






© Copyright 2018 by thebahamasweekly.com

Top of Page