Last Updated:

Jul 23, 2017 - 10:47:34 PM
---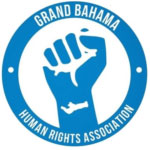 The Grand Bahama Human Rights Association is shocked and appalled by the cynical posturing of the Progressive Liberal Party in the face of an ongoing anti-corruption probe.

With several senior members questioned by police and two facing charges, PLP operatives now say they may seek to apply to the United Nations and the OAS for protection.

Recognizing the right of any citizen to seek such protection, the GBHRA nevertheless calls upon the PLP to clarify its sudden change of heart and about-face regarding questions of individual rights, abuse of power and the role of international institutions.

Can this be the same PLP that, while in office, accused the GBHRA of being traitors and "defaming the country" when we applied for the very same protections, from the very same international institutions, on behalf of the fearful and embattled environmentalists of Save The Bays?

Can these complaints of a "witch hunt" be coming from the same PLP that carried out a year-long campaign of terror and intimidation against STB members – violating their privacy and threatening to jail them for everything from criminal libel to sedition, all in an effort to protect one of the party's more unsavory campaign donors?

Can the complaints of unfair treatment and victimization really be coming from the party that launched an arbitrary, abusive and unconstitutional immigration policy, targeting individuals based on ethnicity and obstructing children's access to school based on their parent's nationality?

Was it not under the PLP that activists like Renard Henfield were intimidated and threatened with harm in an effort to quash public criticism of the regime?

Was it not the PLP that had singers arrested and questioned over lyrics, in violation of their fundamental right to freedom of expression?

Was it not under the PLP that, for the first time in recent memory, Bahamians like attorney Maria Daxon and activist Omar Archer were arrested, charged and prosecuted under outdated and authoritarian Criminal Libel laws, simply for challenging the powers that be?

Was it not a PLP minister who warned activists that their Bahamian citizenship could be revoked?

Indeed, Bahamians would be hard-pressed to identify a government that indulged in Police State-tactics and the arbitrary persecution of individuals more than the former Christie administration.

The GBHRA is particularly appalled by the unfortunate posturing of former Deputy Speaker Dion Smith, who claims he may have to apply for asylum overseas as he is "afraid in his own country" after being interviewed by police and released without charge.

This from a man who sat in the Speaker's chair and allowed senior members of his party to mercilessly and illegally attack and strike fear into members of STB over the most spurious and ridiculous of claims.

The same man who repeatedly and forcefully silenced members of the then opposition as they tried to intervene and protect innocent citizens who had no voice in Parliament against vile attacks that the Supreme Court has since ruled unconstitutional.

It is nothing short of astonishing that Dion Smith would have the audacity to utter the sentence: "I have never seen any other country treat people the way in which they are treating people." He need look no further than himself and his own party.

In light of the intimidating, high handed and abusive character of its last term in office, the PLP's current pose is undoubtedly the height and definition of hypocrisy.

To be clear, the GBHRA opposes any violation of an individual's fundamental rights, and members of the PLP are welcome to seek our protection if they feel such violations have taken place.

However on the face of it, there seems to be no evidence in the public domain that the police have overstepped their legal boundaries in questioning PLPs.

For instance, there have been no reports of persons being held for a longer period of time than legally allowed; unlike the many individuals held in either Her Majesty's Prison or the Carmichael Road Detention Center on the PLP's watch – in some cases for years – without any charge whatsoever.

Telling examples include Cubans Carlos Pupo and Lazaro Seara, held for three years without charge. Far from caring about their rights, the former PLP government fought vigorously to keep these men in custody, even after the courts ordered them to be freed.

Former Foreign Affairs Minister Fred Mitchell went so far in his desperation to deprive Pupo and Seara of their liberty, that he claimed they were threats to our national security based on information from US government – yet today, both men are living and working safely, happily and legally in Miami, Florida.

Jamaican Matthew Sewell spent a decade illegally detained in The Bahamas, and again, the former administration fought tooth and nail to keep him incarcerated. Then, after the courts ordered his release, they saw to it that he was arrested yet again.

By contrast, members of the PLP who have been questioned under the anti-corruption probe have either been released within the legally allowed time-frame, or charged before the courts as dictated by due process. Those who have been charged have all been granted bail and will have their day in court.

The point is that this anti-corruption probe is being carried out by the police, not the FNM administration. There is no evidence in the public domain to the contrary.

In prosecuting without fear or favor, the police are maintaining a standard which has continued through previous administrations, both FNM and PLP.

For instance, current chairman of the PLP Bradley Roberts was thoroughly investigated by police while his party was in office with regard to a rape allegation before the claims were dropped. The same can be said of Senator and fellow PLP Pleasant Bridgewater with regard to the high-profile alleged extortion of actor John Travolta. Meanwhile, FNM stalwart Fred Ramsey was convicted of corruption after a police investigation during the previous PLP administration, yet the FNM did not cry "witch hunt".

Clearly, the Royal Bahamas Police Force is capable of operating independently and investigating any alleged wrongdoing - whether by FNMs or PLPs – regardless of which party is in office, and no evidence has been revealed to suggest this has changed now.

If senior PLPs have been experiencing some other form of intimidation or violation of their rights, they should therefore bring the details to light immediately.

If PLP party members with legitimate human rights complaints contact the GBHRA, they can rest assured that we will fight on their behalf with as much tenacity as would for any environmentalist, undocumented migrant, hate speech victim or wrongfully incarcerated individual in this jurisdiction.





© Copyright 2017 by thebahamasweekly.com

Top of Page