Last Updated:

Feb 13, 2017 - 1:45:37 AM
---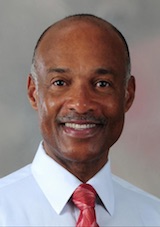 I am grateful to my friend, The Hon. Jerome Fitzgerald, Minister of Education, Science & Technology for his kind invitation to come and review the Education Plan, 2030.

However, May I remind the good Minister that his Party, the PLP, promised to double the investment in education, a promise that, though noble of intention, has fallen woefully short of its lofty objective.

It is regrettable that after nearly five years since that promise was made, the PLP Government has not only failed to double investment in education, but will not come close to meeting that lofty objective. Here's why:

1. Despite receiving over $1.3b in VAT receipts; Despite borrowing over $2.3b during its term, The PLP Govt has not constructed ONE new school as Govt., while managing to spend over $30m on a Carnival street parties, which could have easily been used to construct 2-3 much needed schools;

2. Not only have no new schools been constructed, but few new classrooms have been added to the educational inventory since They came to Office;

3. In October 2015, the Govt launched the Bahamas Learning Channel, which was designed to assist in the tutorial needs of our students. Where is that channel today? I am reliably advised that though hard-working public servants are striving mightily to make that Channel a reality for the much-deprived students, they are met daily with unimaginable challenges;

4. While teachers did get a slight pay raise in 2016, it does not come near what Teachers and educational professionals deserve or expected in the 'double the investment' era. Furthermore, hundreds of teachers are still owed millions of dollars due to their confirmation, assessment and reclassification benefits, not to mention the many reserve teachers and school vendors who have not been paid for months.

5. The Professional Teachers Institute was a commitment made by the last Govt. Today, despite its essential value and need for Bahamian Teachers to continue with their professional development, the former Mable Walker school is pathetically under-used for its intended purposes;

6. The Minister criticized me for not mentioning technology. Obviously, he didn't listen carefully to me speech, when I noted that it IS technology that will be the driving engine of the transformational ethic of the Bahamian society, including education. However, since his Government has made such an enormously critical investment in computers, maybe the Minister can show the Bahamian people with sufficient clarity and evidence just how such expenditure and infusion have helped Bahamian students across the archipelago;

7. What the Minister skilfully avoided addressing was the subject of Social Promotion to which I referred, and which has been the one poisonous bane of our educational system in defeating the aspirational verve of our Bahamian students. It has remained in place for over four (4) decades. The next FNM Government is committed to bringing this potential-sabotaging albatross around the creative genius of our Bahamian students to its merciful and long-overdue end.





© Copyright 2017 by thebahamasweekly.com

Top of Page