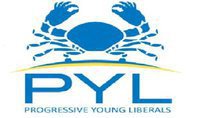 The Progressive Young Liberals have followed with great unease the announcement of Sir Roland Symonette as a National Hero and the governing party's attempts at re-writing history.
We wish to state that two generations after Sir Roland Symonette unceremoniously left the political scene, a generation of young Bahamians trying to advance in this country are quite aware of the dark corners of our history surrounding the economic, social and psychological suppression of blacks, mulattoes, and the poor in The Bahamas. Young Bahamians are astutely aware of the pain, humiliation and hardships endured by our grandparents and their parents under the hardhanded and quite frankly racist rule under men like Sir Roland Symonette and Sir Stafford Sands.
It saddens us that the Prime Minister has made the historically and culturally offensive decision to honour Sir Roland with the highest honour a Bahamian can receive – that of 'National Hero.' Sir Roland fought tirelessly against institutional upliftment of black Bahamians. He fought against lowering the voting age to 18. He fought against fair election boundaries. He fought against the creation of The Bahamas as an independent nation. Most notably, however, he fought for maintaining a Bahamas where a small economic and white elite reaped all the benefits of the patrimony of our country.



Sir Roland's legacy goes well beyond a man who led a racist government. History will remember him as a man who opposed what we know to be a free and independent Bahamas, equality for all and social and economic empowerment for all Bahamians. Sir Roland is no national hero. History has now proven that all he stood for is morally repugnant. There can be no rehabilitation of him or his legacy.
The political conduct of this FNM government can not be justified by being right or good or fair; but justified by the Prime Minister's bet that the timing of their decisions is safely so far away from the coming election cycle that wrong, bad, offensive or regressive policies will have time to shrink in value or disappear from importance.
On this decision, we discern that the Prime Minister's hands are tied. Politics makes strange bedfellows. He must appease the special interests who financed his election. For we cannot imagine otherwise that a man who claims that his heart lies with the uplifting of 'the people' would honour the very man who kept the majority of Bahamians economically and socially deprived.
But know this. The Progressive Young Liberals wish to make clear to Prime Minister Hubert Minnis, his entire Cabinet and all FNM MPs who stand silently behind him - young Bahamians are watching and they are taking note. They note your hostility towards ordinary Bahamians. They note your lack of vision. They note your policies that are making life harder for them. They note your policies that continue to enrich an elite few. And now they note your honour of a man who their grandparents and great grandparents fought to rid this country of. Mr. Prime Minister, young Bahamians note that they are not the people of whom you speak when you say it's the people time.



Young Bahamians, stay woke! Know your history! Ask your grandparents about the man named Sir Roland Symonette. Then ask your Prime Minister why he's decided to honour such a man, for he himself has yet to justify this decision.



An old African proverb goes, 'until the Lion learns to write, every story will glorify the hunter.'



The hunters now have pen in hand and they are re-writing our history. Let's learn to write my people!